News coming in from Kampala International University (KIU) western campus indicates that a gang of unknown robbers attacked student's places of residence in Lagos Ishaka which is one of the most densely populated places in Ishaka.
This happened in the early morning hours (3 am) of Wednesday 13th November where thugs broke into student's rooms and robbed their property like laptops, woofers, mobile phones and other valuables.
Most of the students who were in their rooms sleeping like Owino Genesis and David Ngannda were beaten and left with serious injuries and are nursing wounds at Kampala International University teaching hospital in Ishaka.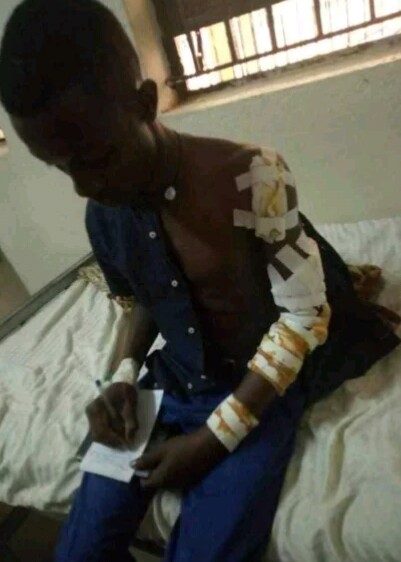 Police was informed and turned up immediately with gunshots trying to curb the robbers and this saved many other students from being attacked.
It is noted that, few weeks ago students had raised out their concern on the increasing insecurity within their area as some of them had been attacked on the way back to their hostels.
Later on, the security agencies within the area had a meeting to dialogue on how security can be reinforced in the area.