Kampala International University last Friday managed to win two of the three beer Olympics games against the Banda-based Kyambogo University. The games went down at Blue Point, Kireka.
Kyambogo University opened up with a 5-0 win against KIU in a game dubbed 'Beer Checkers' but later things turned sour to the Banda boys. KIU bounced back with two consecutive wins in Beer Pong and Take the Shot.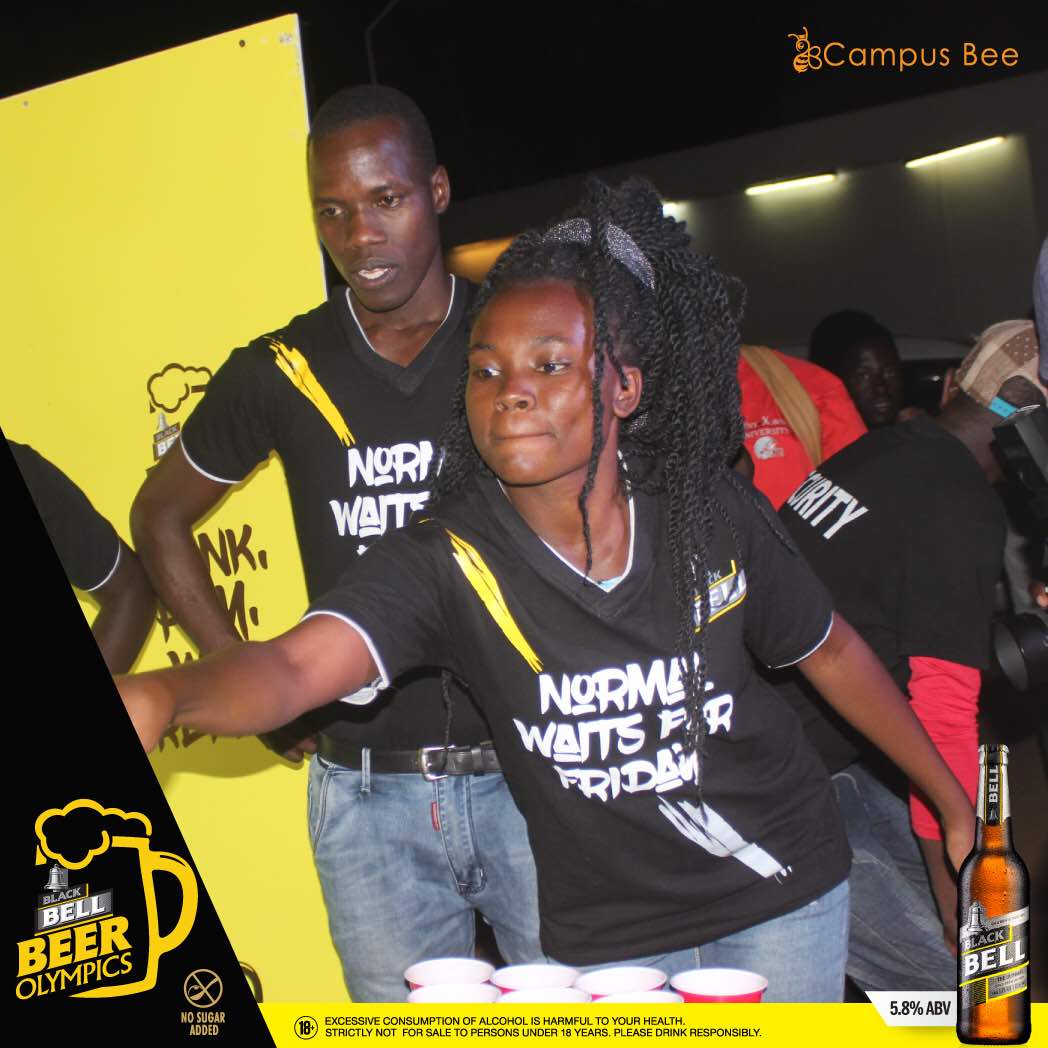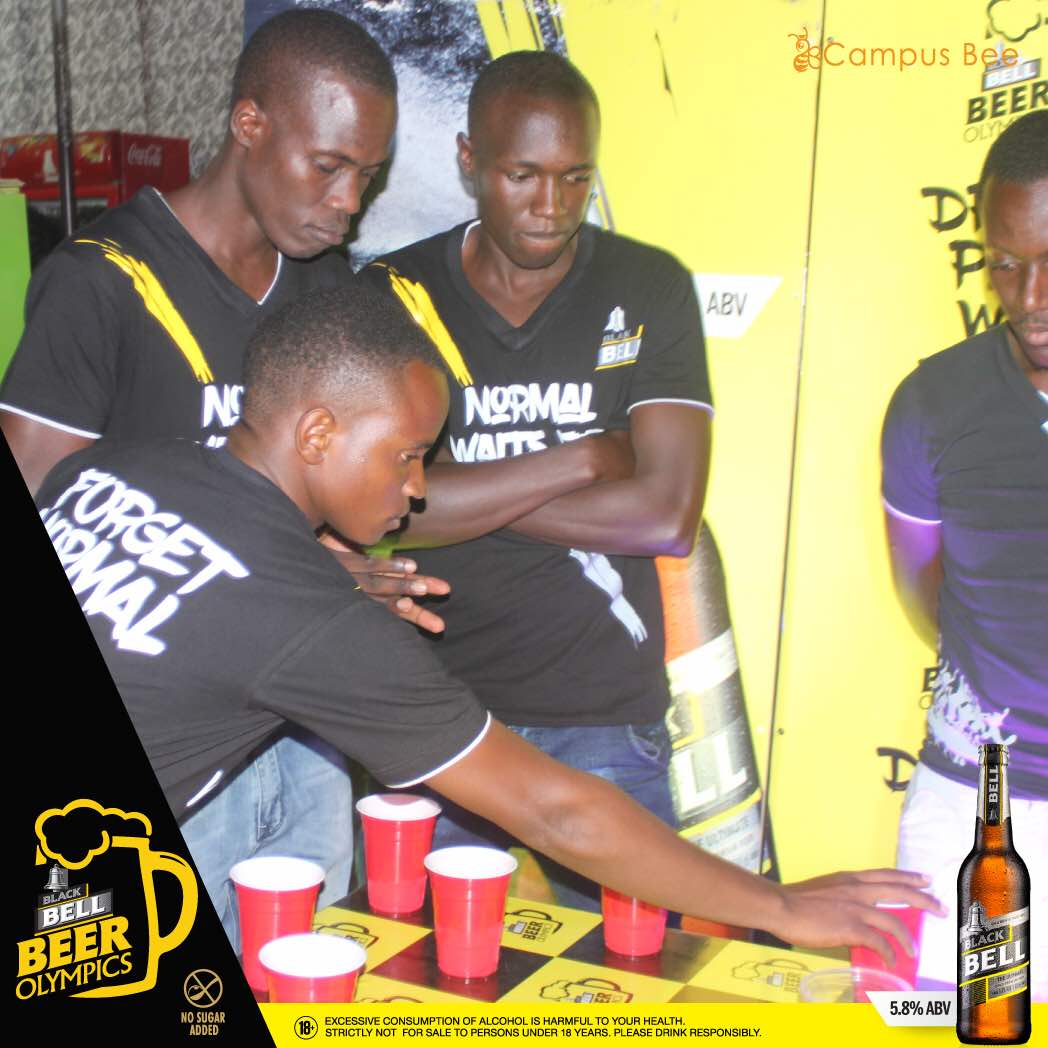 KIU students emerged champions of the night who were later gifted with free Black Bell beers following their victory. Kampala International University's next game will be against UCU slated for Friday 3rd November at Comrades bar in Kansanga.
In case the word Beer Olympics sounds unfamiliar, well, the competition was recently introduced to Uganda by Black Bell where various University students will be facing off in three games including beer checkers, beer pong and take the shot.