As Kyambogo university students go into polls today, One of the five guild presidential aspirants, Komakech Patrick Owona's documents were discovered to be fake.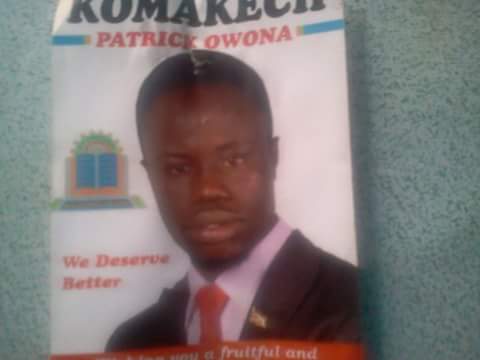 A source at the electoral commission at Kyambogo told this website that on Sunday, the EC discovered Komakech had forged the admission letter that he presented to the EC among his documents which automatically calls for his disqualification. "It is true komakech was once a student of Kyambogo university but it has been confirmed he completed his (CACE) course so he is no longer a valid student of the university," the source told this reported.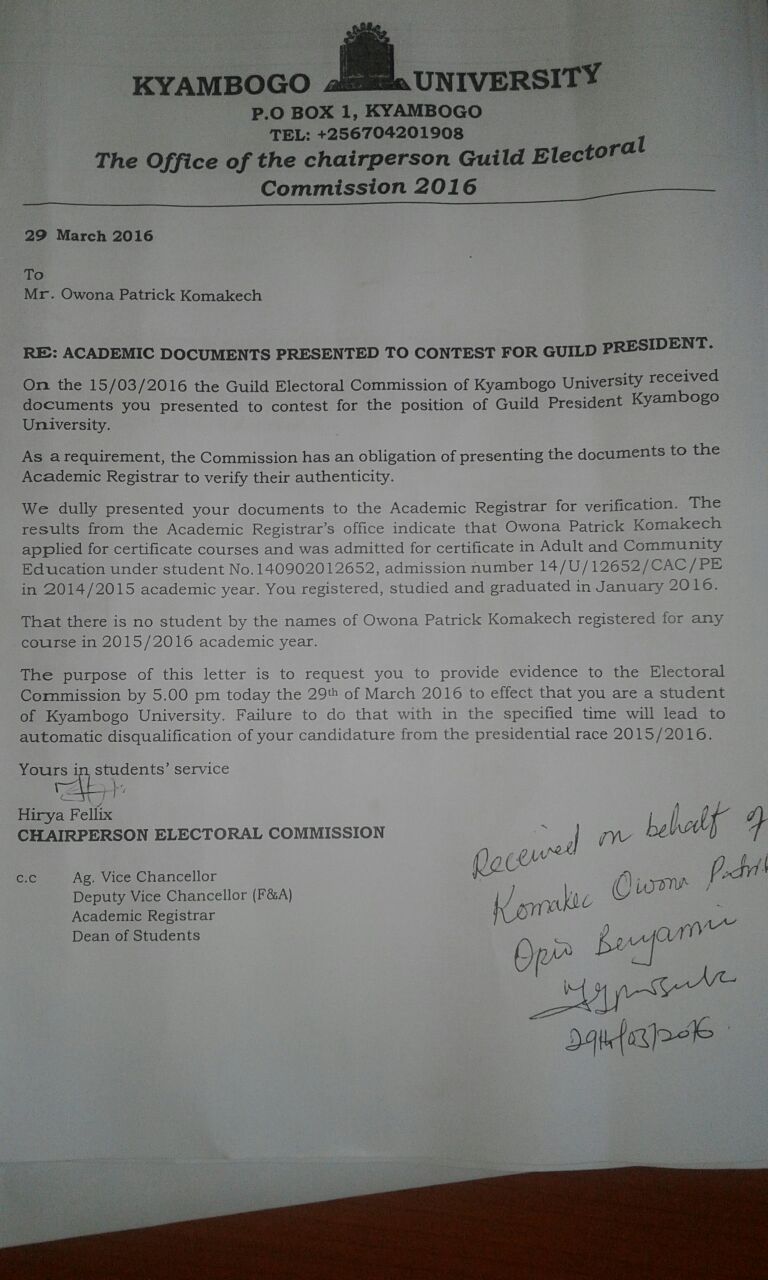 However, since Sunday the EC  has tried to trace for Komakech for purposes of having dialogue between both parties but this shady candidate absconded.
Further, the source told Campusbee that unfortunately, the ballot papers were already printed and they are not ready to meet the costs again so notices have been printed and various authorities informed that Komakech Patrick Owona is no-longer a guild presidential aspirant and any ballots that'll have him ticked will be declared invalid.
We'll bring you updates of the guild presidential elections as they unfold.
Comments