The people power supporters at Kyambogo University withstood a heavy down pour as their candidate declared his intention to contest as a guild president 2020/21.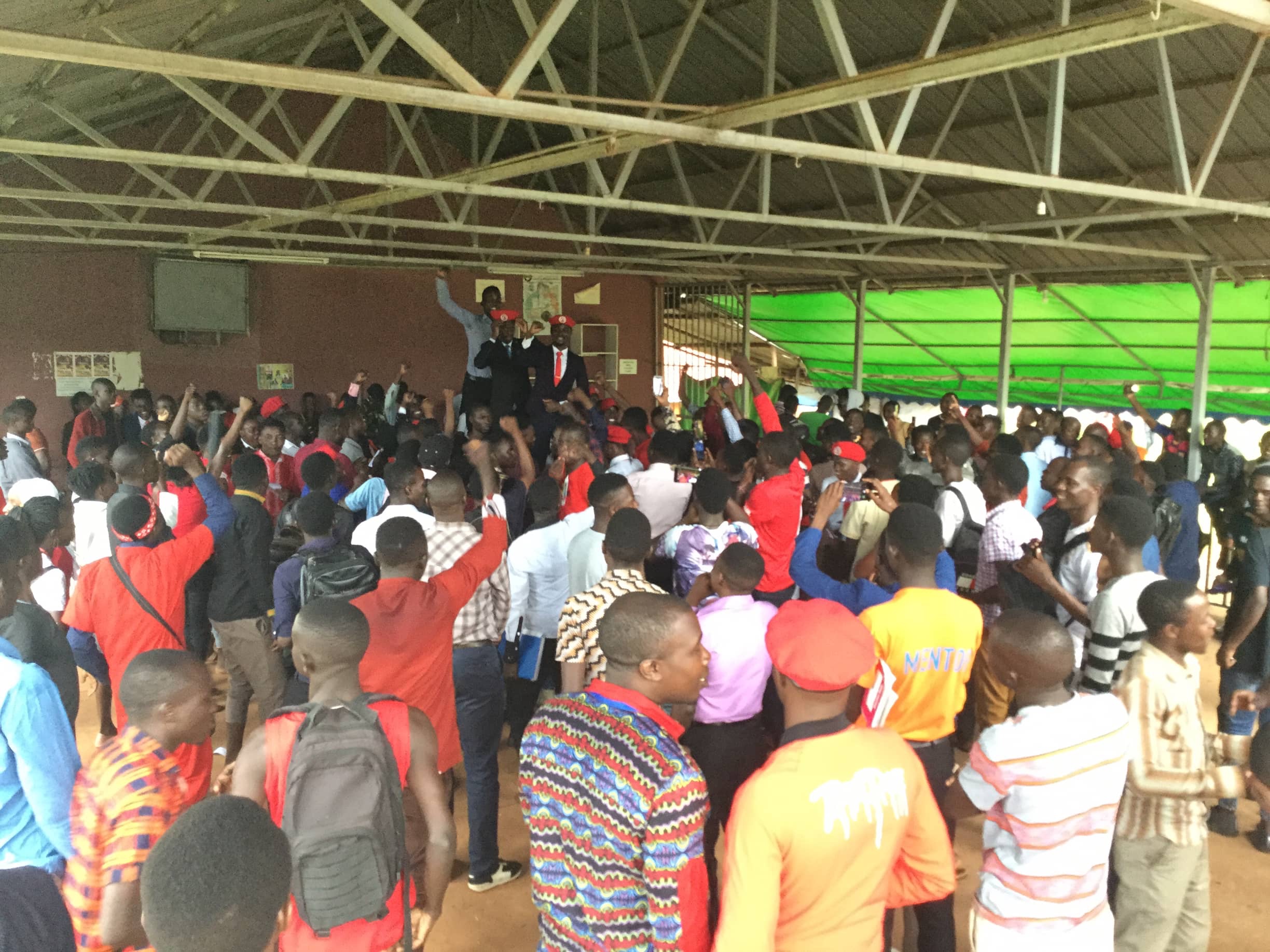 Mbaziira John Senior came out on Wednesday 19th Feb as the only single candidate from the people power movement ready to take on the mantle of top student leadership at Kyambogo University. Many people have speculated that many candidates might have feared to stand leaning on the People Power wing as soon as they heard that Mbaziira was coming.
Mbaziira John is a long standing activist who has been serving as a minister under Tundulu's government. He has been arrested several times on matters concerning students affairs and this has gained him a mighty name at Uganda's second largest University. He stands by the hashtag #M4G which his supporters keep chanting endlessly.
The meeting was meant to start at exactly 3pm in Peace Park but a heavy downpour started at that exact time. The die hard supporters could not allow the rains to deter their spirit. They arrived with umbrellas while others offered their clothes and bodies to be washed by God's liquid creation.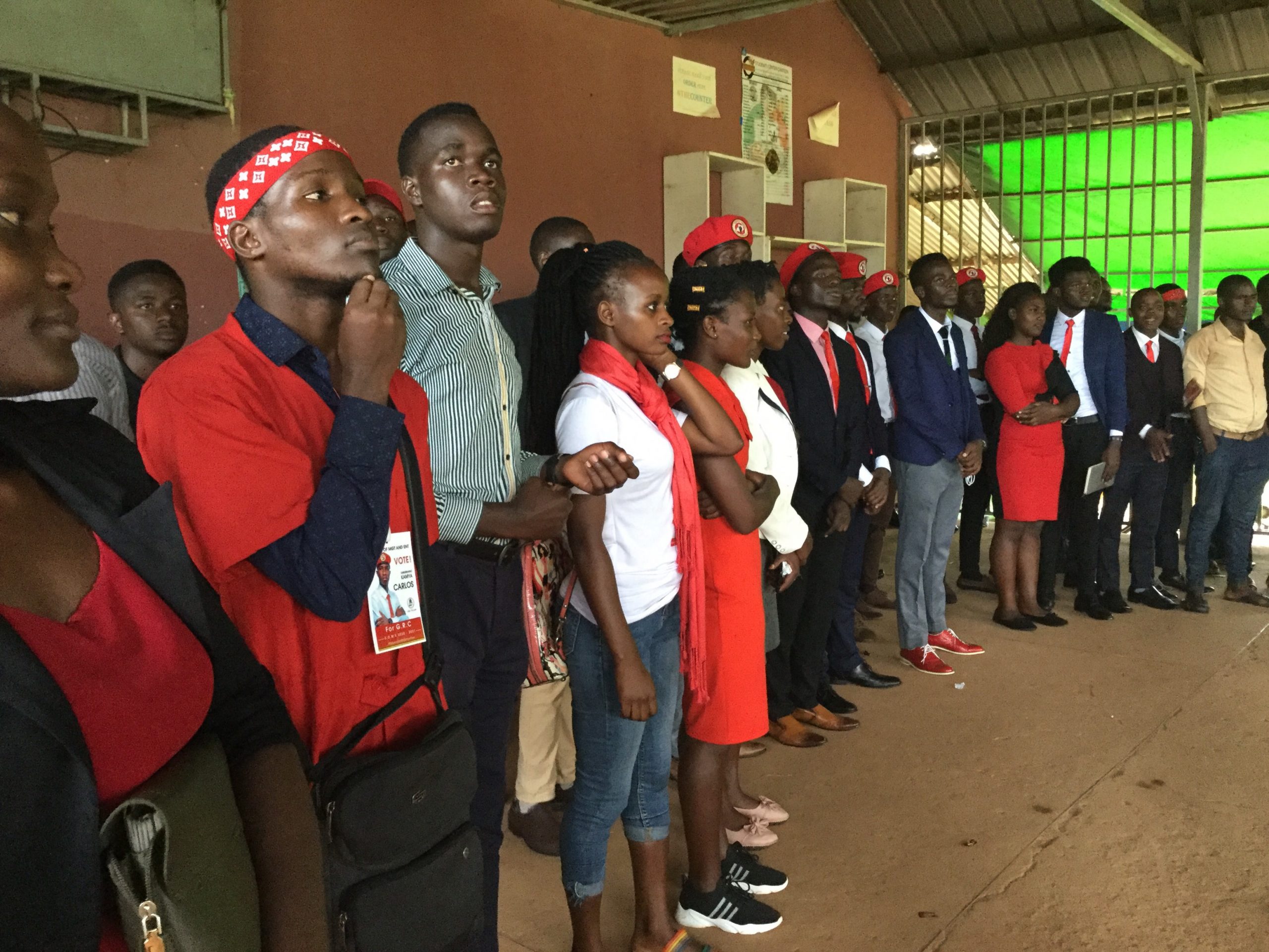 After chanting and singing Bobi Wine songs in the rain, the supporters realized that they could not compete with the rains. They decided to run to the Student Center where their candidate Mbaziira spoke to them with a ferocious force of the arm gestures.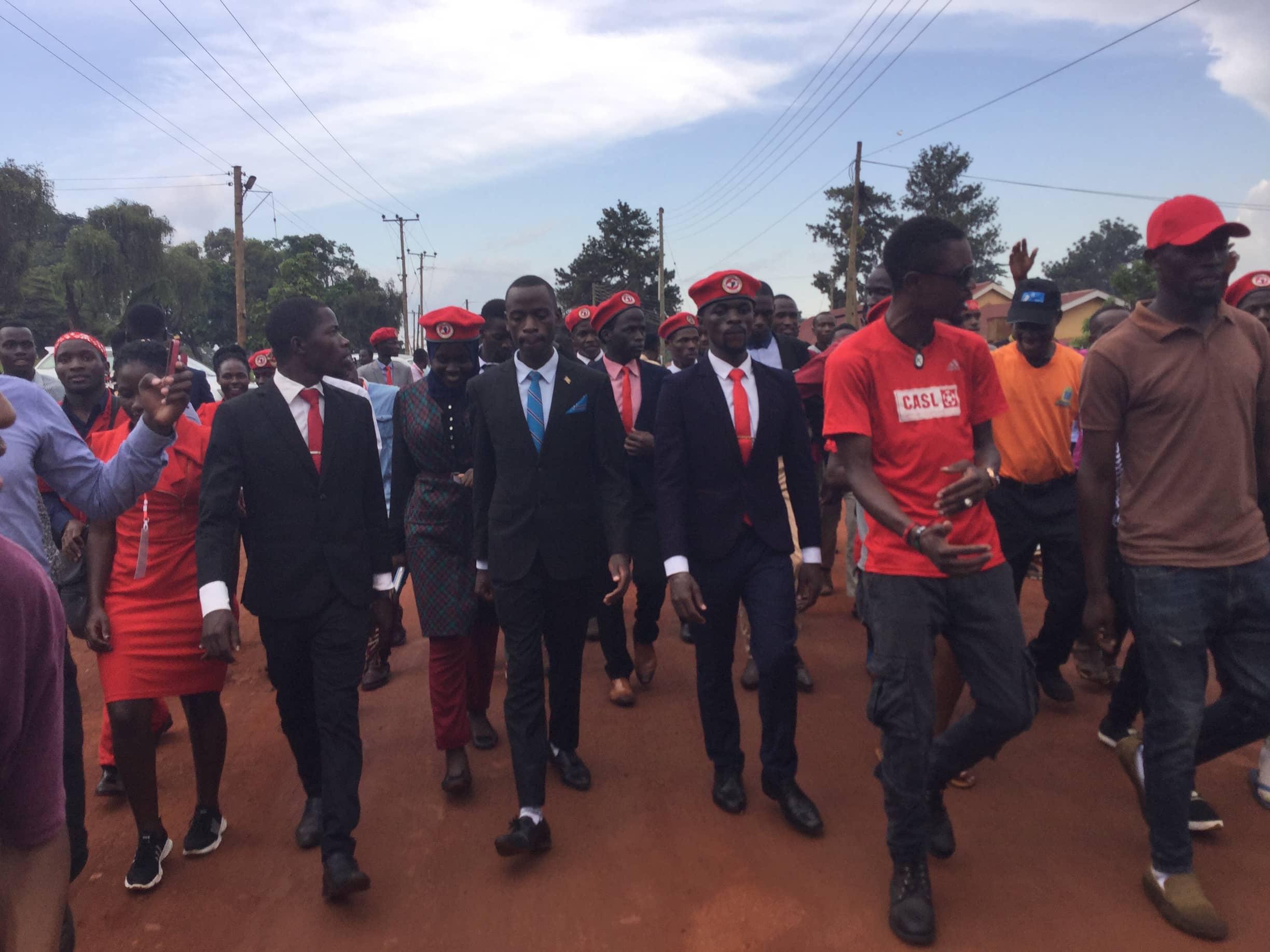 They later strolled around campus with groundbreaking noise from heavy vuvuzelas and whistles.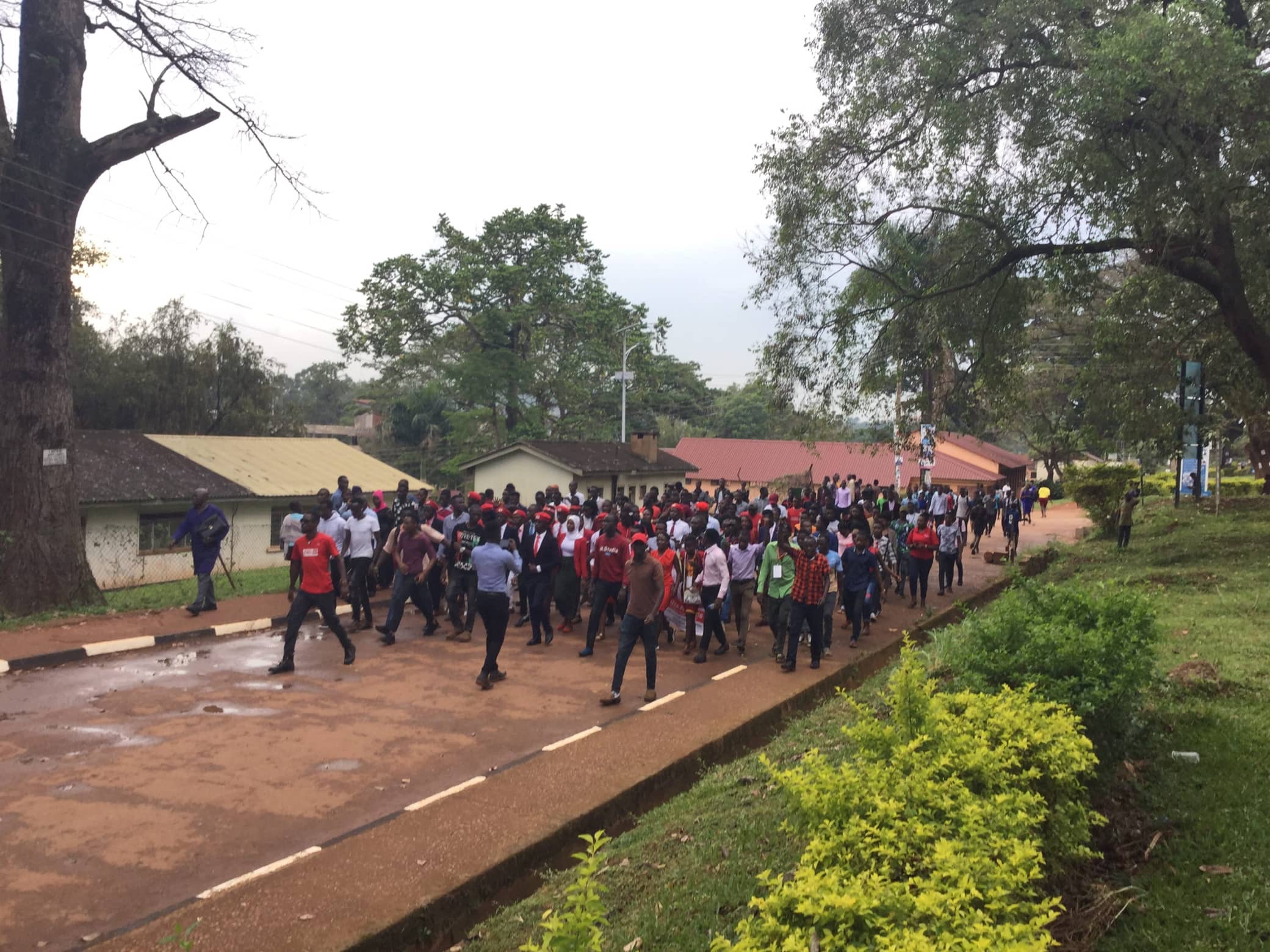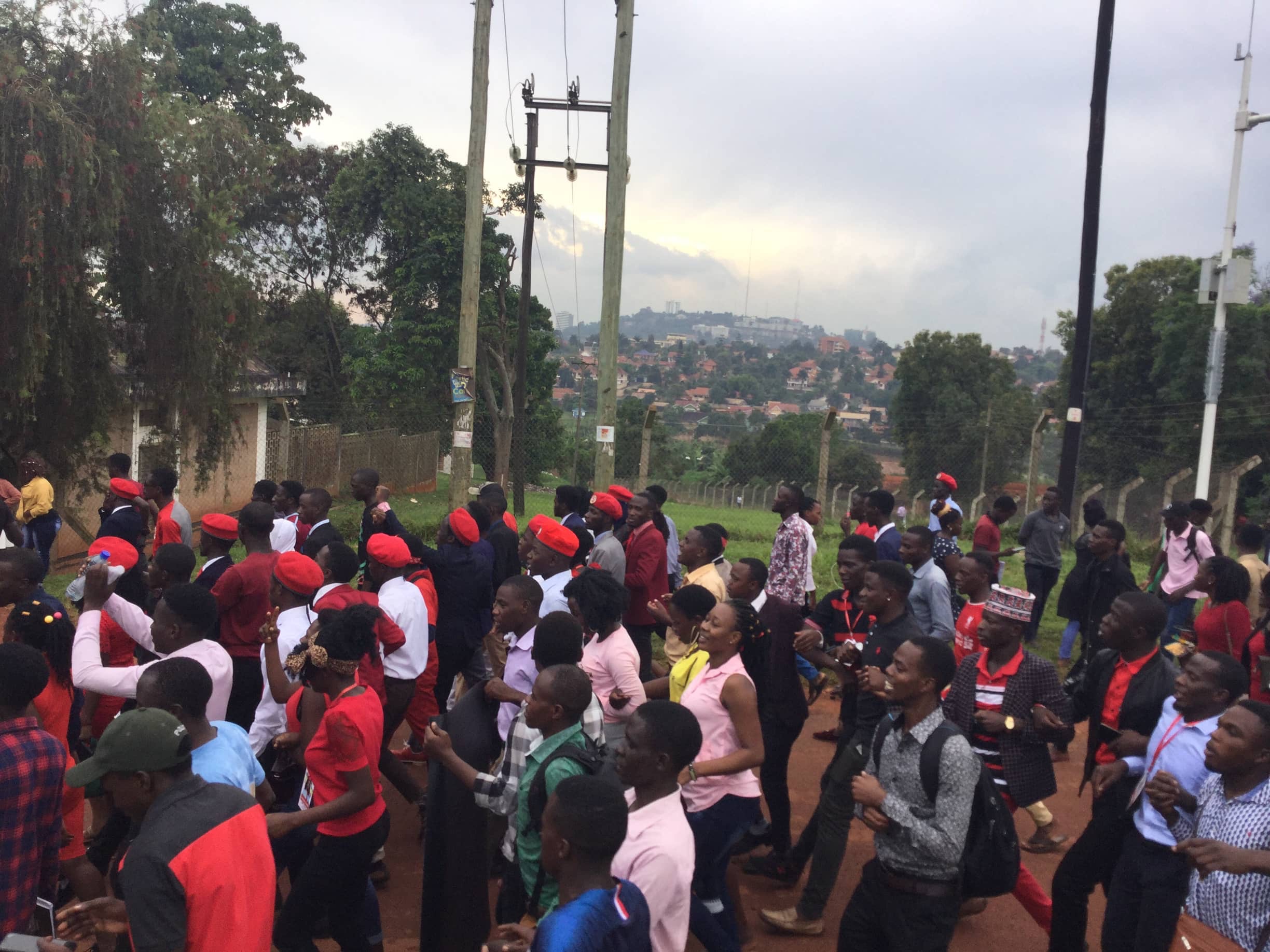 The coming of Mbaziira John adds him to other candidates like Mwesigwa Johnathan, Trust Nduwayo, Baluku the catalyst, The political virgin, Niwagaba Boris and so many others we are yet to know.