The office of the Minister of Academics and Professional Affairs Kyambogo University has on Monday 24th August 2022 announced that admission letters are ready for picking.
This was communicated through a letter addressed to fresh students of the academic year 2022/2023.
The admissions office has dispatched admission letters to faculties and schools hence the fresh students can pick them from their respective faculty or school Registrar's office.
The requirements to pick these letters include O'level pass slip, A'level pass slip, former school ID and transcript for students upgrading.
The orientation programme has also been released.
Orientation of the fresh students will start on Monday 31st October and end on Friday November 4.
This will take place in CTF auditorium 105 from 9:00am to 5:00pm for the five days.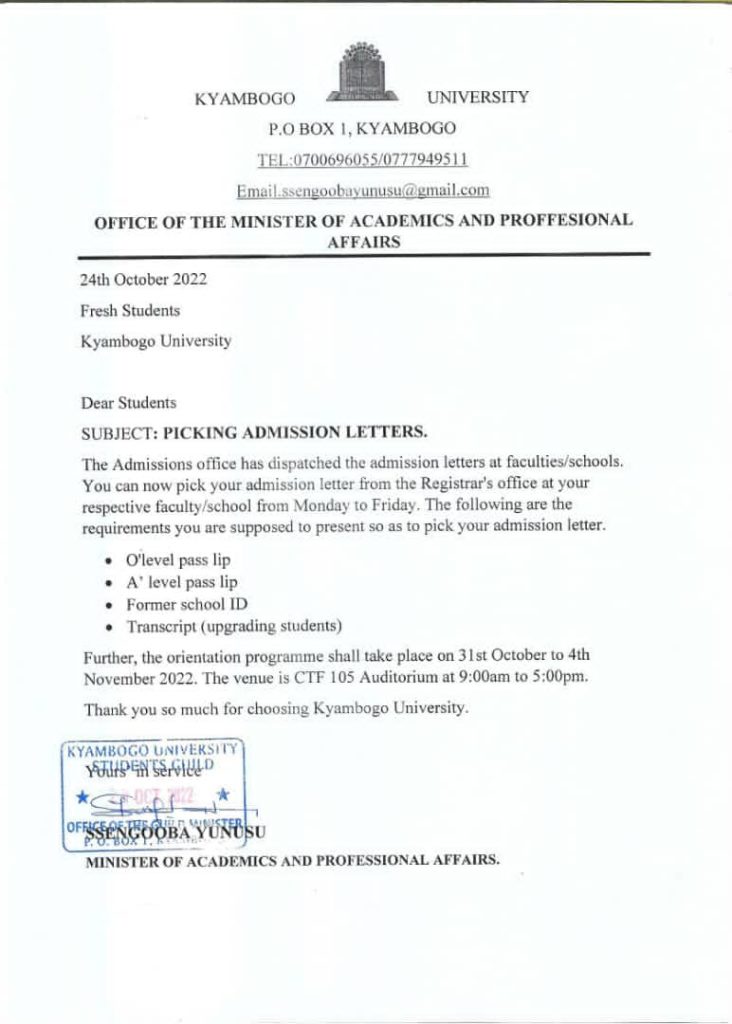 Comments