Kyambogo University's attention has today been drawn towards fraudulent characters who are using various tactics to steal from incoming students (freshers).
The freshers are expected to report this weekend on February 5.
In a social media statement released today (January 31), the university pinned a screenshot of a fraudulent facebook user (Doctors Alexander) who falsely asked government sponsorship admiited students at the institution to "call the academic registrar" on a psecified date (refer to screenshot below)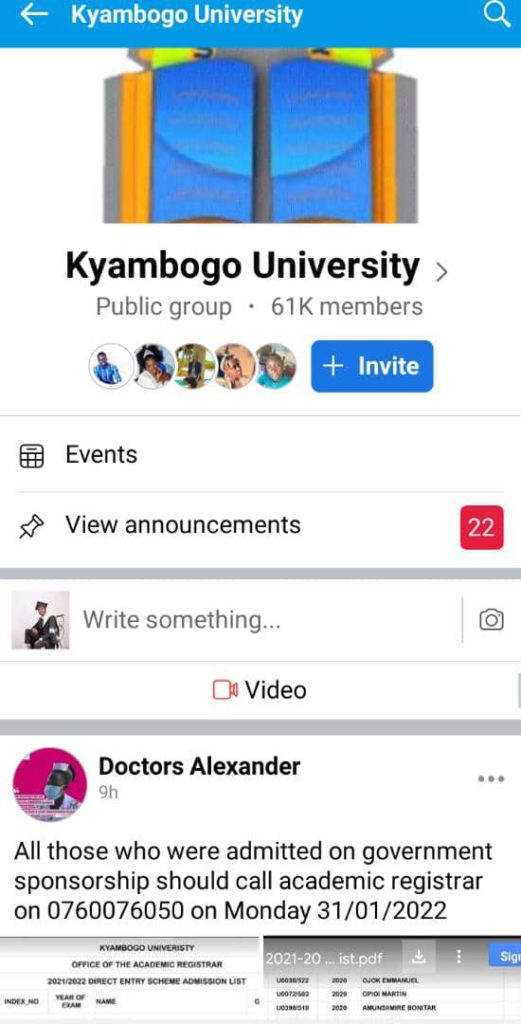 "Dear students, parents and all our partners. There's somebody trying to steal from our unsuspecting students. Dont allow this and please informs others," the statement from the university reads.
While campus bee is aware that freshers are already picking their admission letters, a section of these hopeful year ones, who are far, say they still have challenges accessing their admissions online.
Classes for the academic year 2021/2022, for the incoming students will kick off on February 14th, with resident students expected to report earlier (Saturday, 12th Feb).
Comments