Kyambogo University's administration, on the 28th of April 2020, generously donated 5 tonnes of maize flour and 100 boxes of bar soap equivalent to 1.5 tonnes, to Uganda's National Task Force in a bid to help fight the fabled and scandalous Covid-19.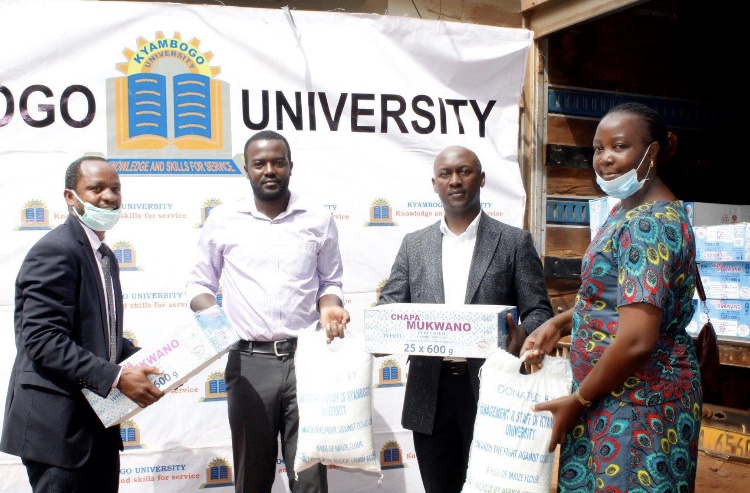 The University team comprised of Dr. Elizabeth Kyazike – Dean Arts and Social Sciences, Dr. Marion Mugisha Mutabazi- Chairperson academic staff and Reuben Twinomujuni – public relations under the leadership of Vice Chancellor Prof. Eli Katunguka handed over the donations at the Office of the Prime Minister in Kampala and were received merrily and blissfully by the overseer of COVID Response Fund and Minister of General Duties in the Office of the Prime Minister, Hon. Mary Karooro Okurut.
The University however requested that their donations rather be directed to the vulnerable people around Banda, Kireka and Kyambogo in an effort to support starving communities around them because they are their immediate stake holders and are facing the same hardship as others. With this, the items were then transferred to Deputy RCC Nakawa Division where they are to be picked and distributed to the said regions.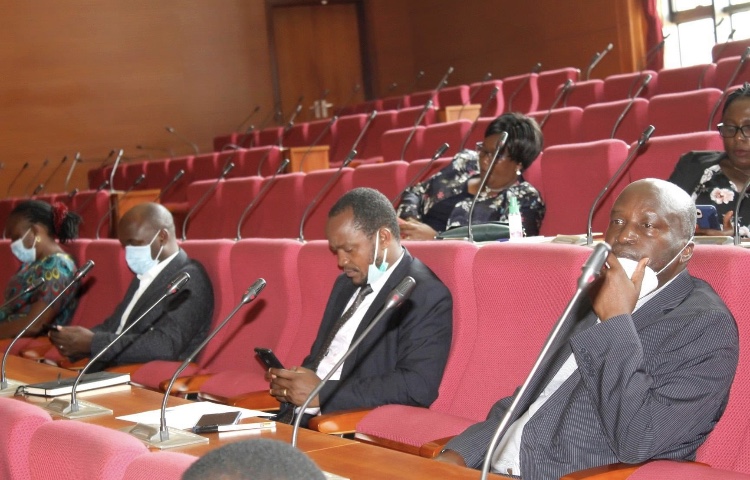 "Kyambogo University management and staff today have handed over relief items to the Office of the Prime Minister as response to the call of the President of the Republic of Uganda in the fight against COVID-19. The relief items included 1.5 tonnes of soap, and 5 tonnes of maize flour. While receiving the items, the Prime minister of Uganda Dr. Ruhakana Rugunda has commended Kyambogo University for being exemplary." A statement from the university read.
The Vice Chancellor, Prof. Eli Katunguka who led the team that delivered items thanked Management and Staff for supporting the cause. He requested that the relief items be distributed to Banda and Kyambogo Communities who are their neighbors and the request was granted. They will be distributed in the due course by the Nakawa division leadership.