Following authorization for Universities to carry out online learning by the Minister of Education, Janet Museveni, Kyambogo University is at the apex of setting up the online learning system.
The latest information on this development coming in from the Banda-based University indicates that login procedures for students to access the online learning portal have been released.
In line with the guidelines, students can access the portal by heading over to https://elearning.kyu.ac.ug/ and login to different features on the portal using studentnumber@kyu.ac.ug as email, and the number is the password.
The portal is stacked with various modules including but not limited to, Online classroom, Training, virtual conferencing all powered by google.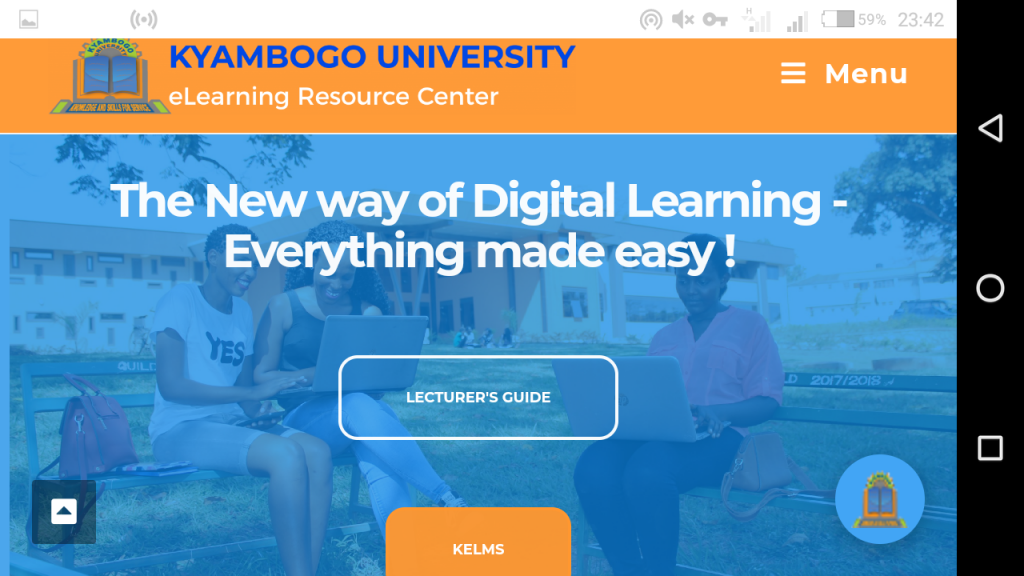 This being the only way to go amidst the pandemic, be kind to pass on and share this information with your friends.
Nice learning <wink>