Kyambogo university students have this morning stormed the Senate building holding placards and chanting demanding immediate attention.
These furious students, most of whom are students residing in halls like Kulubya, Mandela and North Hall allege that all halls of residence have not had DSTV subscription paid in a while and on top of that, there has been a delay in release of the government students allowances.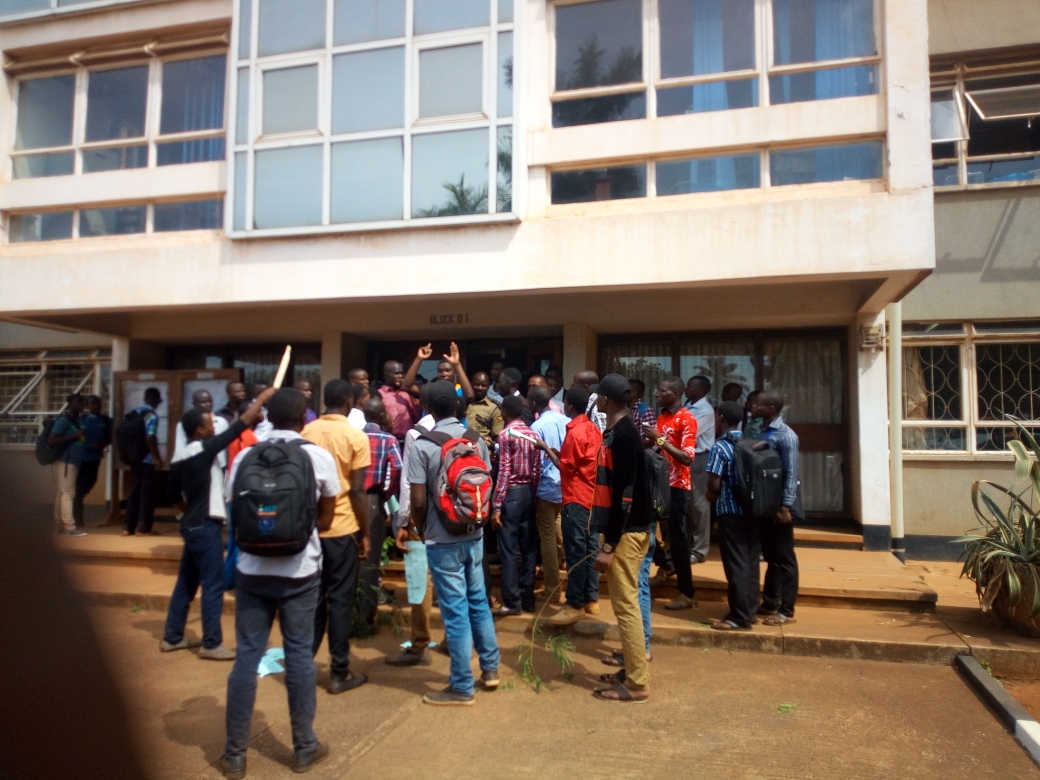 "It's the second month of the semester and we have to trek to Banda just to watch [football] matches, now that it's a soccer season, we are not going to sit back and relax we want all DSTV dues paid today," one student bellowed only identified as Ongom.
On addition to that Ongom has intimated to this website that government students' allowances have not been received and students are starving.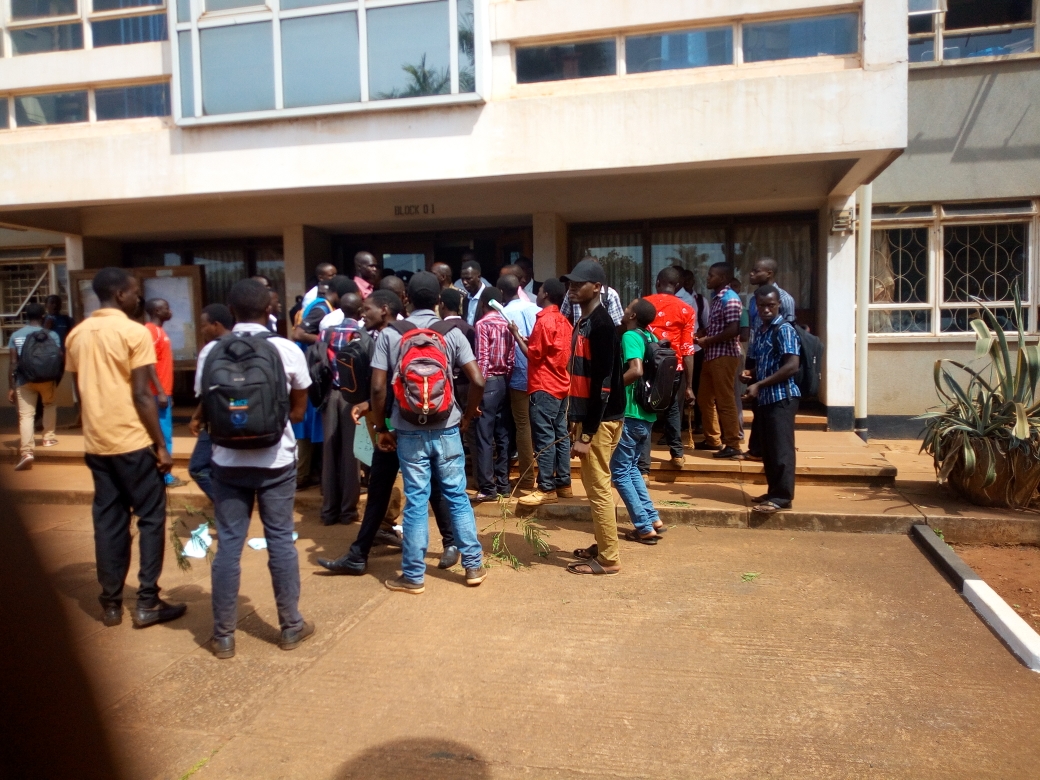 "We are starving. January hit us and now they want February to eat us was well. We are even supposed to be celebrating Valentine with out ladies but no mullah (money)," he said.
These students are still stuck in front of the Senate Building. Nothing has happened yet and not even police has turned up. They say they are not leaving not until they talk to the Vice Chancellor himself.
Campus Bee is on ground And we shall bring you updates.