Social media has been flooding with chit chat about the haves and have-nots of the country with tribe taking the center stage.
The hullabaloo ensued during the ongoing mobilization tour of National Unity Platform (NUP) led by their President Robert Kyagulanyi aka Bobi Wine when political commentators.
The NUP principal was in Luwero last Friday where he was accused by critics of tribalism and using foul language, he later retaliated that this is all what the ruling government always does.
In a speech that was referred to by critics as full of 'hate speech' and tribal sentiments, Bobi Wine described the current leadership of President Museveni as government that is trying to establish a ruling dynasty on 'Our ancestral land'.
The term 'Our ancestral land' as used by Bobi Wine was interpreted by critics to be referring to Buganda, a tribe that occupies most of Central Uganda, where Bobi Wine hails from.
It is against this background that several debates on X (formerly Twitter) and Facebook are ongoing to establish whether the country is marred by tribalism instead of using Bobi's comments as a scapegoat.
Amidst this chaos, netizens pointed out the imbalance in appointments to top positions in government agencies and departments, including an allegation that Kyambogo University management is one side in terms of recruiting.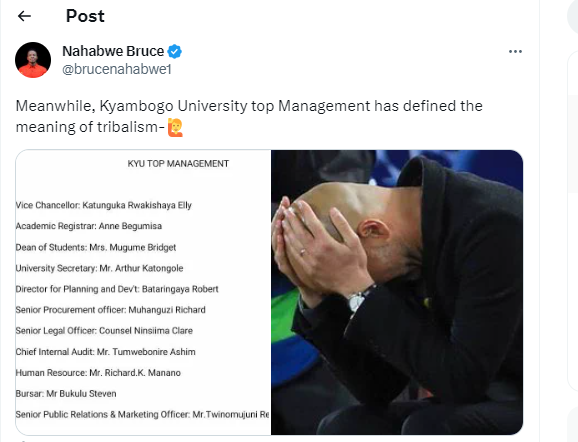 https://x.com/brucenahabwe1/status/1701329280494436720?s=20
The university quickly responded to the above, citing inaccuracy of the post and simultaneously shared a link illustrating actual members of the management team.
https://kyu.ac.ug/university-management/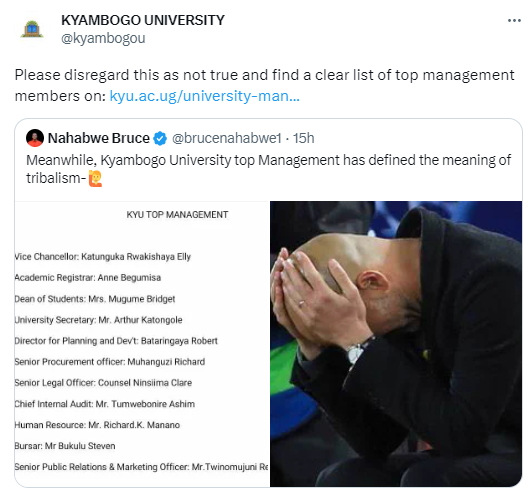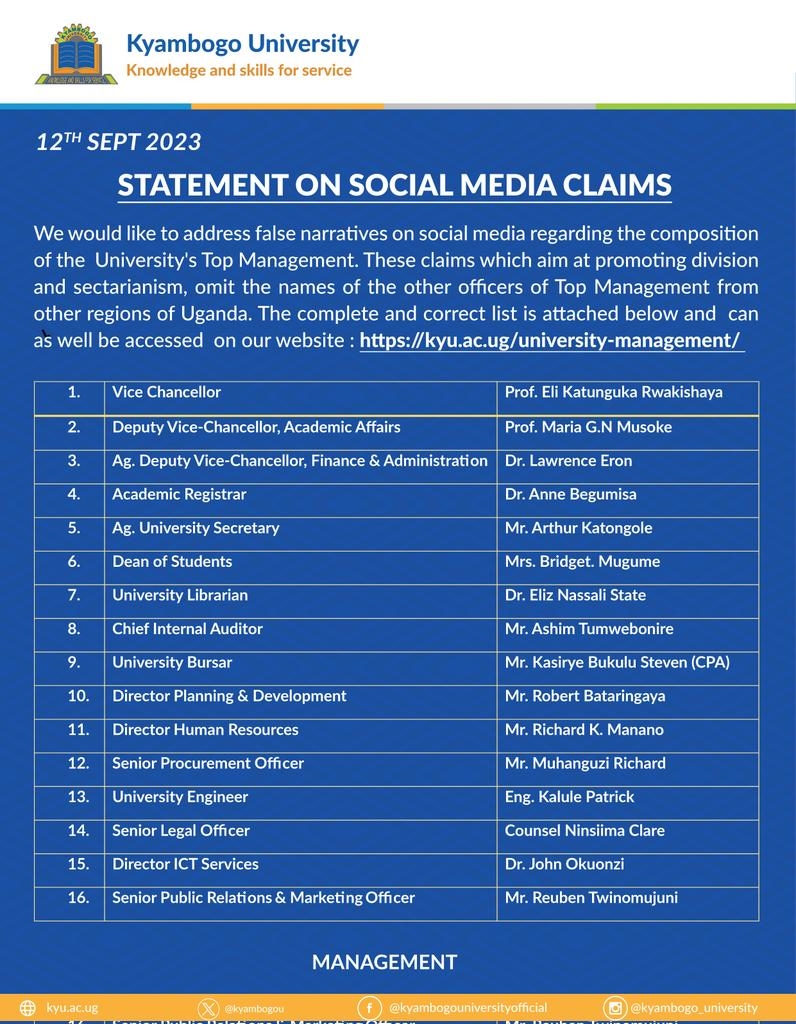 Comments