Following a letter that was sent to Kyambogo University Vice-Chancellor Prof Eli Katunguka from the Kyambogo University Academic Staff Association (KYUASA), Prof Katunguka has replied by sending a letter with detailed information regarding payment of lecturers' four-month salary arrears.
In a letter dated 15th November 2017, Prof Katunguka addressed it to KYUASA Chairperson Rev. Dr. Grace Lubaale where he requests them to call off the planned strike slated for today 16th November. The Kyambogo University VC went ahead to reveal that all the delayed payments will be cleared in the next two weeks from the day he wrote the letter.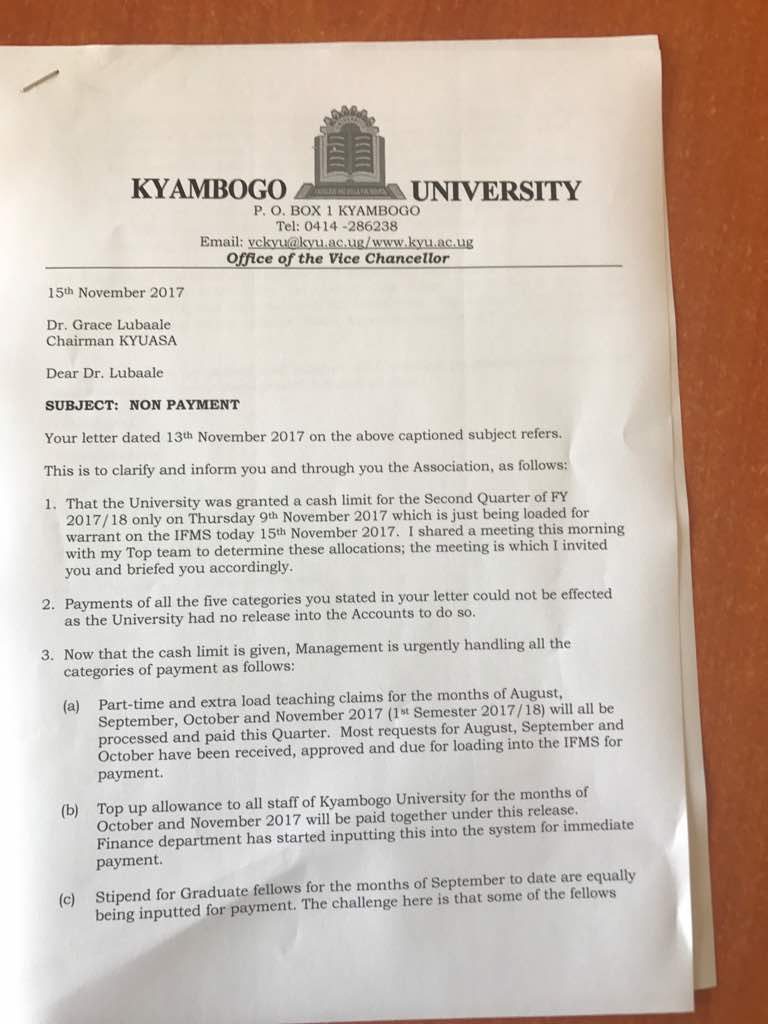 Professor Katunguka specifically noted that payments will begin dropping on individual bank accounts between 23rd – 28th November which is expected to kick off next week Thursday. Ahead of the end of semester exams expected to start tomorrow, Katunguka urged the staff members to take part in these examination activities beginning tomorrow 17th November.
The Kyambogo academic staff association have however not yet released an official statement regarding the VC's request to call off the strike, neither have they started striking as they had earlier planned. Our team is on ground, we shall keep you posted.