Kyambogo University will go to the polls today, Thursday 14th March whereby students will vote on their best candidates for Guild presidency, Guild Representative Councillors and Hall Chairpersons. This will see the University ushering in the 16th Guild house comprising of over 60 representatives.

The Guild race being the most competitive in the University, Campus Bee presents to you a brief on the twelve candidates that have sacrificed enormous time and resources to contest for the highly coveted position at the Banda based institution.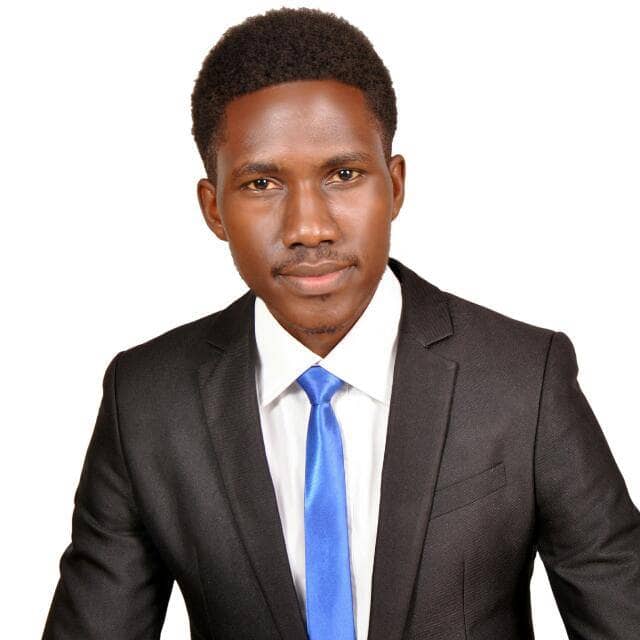 Atto Sebbi Juma
Atto Juma is the Forum for Democratic Change (FDC) Guild Presidential candidate who hails from the School of Management and Entrepreneurship. He is one of the strongest candidates in the race with many students falling for his oratory and humility. Juma's dominance in the race has been greatly attributed to his prowess and responses in the Guild Presidential Debates and his support has increased each other day. He has amassed and attracted humongous crowds regardless of hailing from the FDC party which students believe has been a disappointment in the outgoing regime.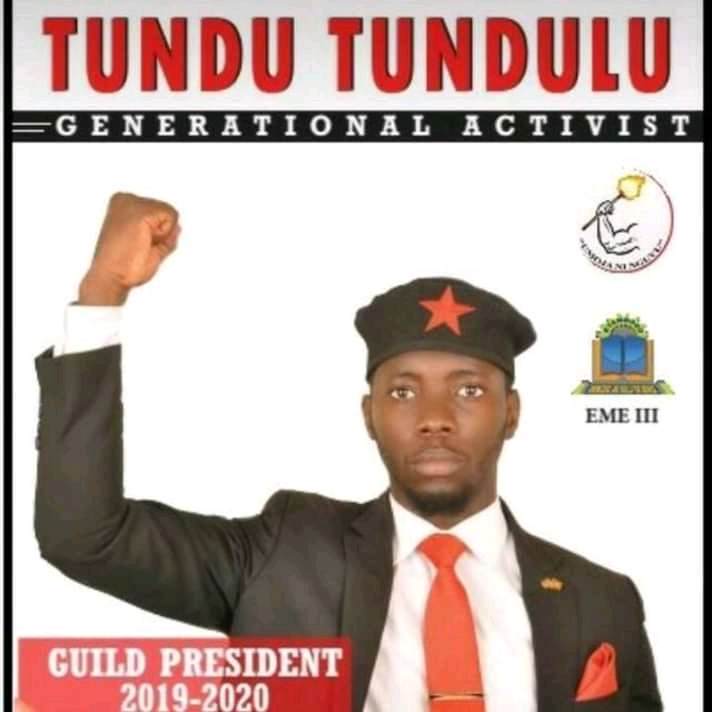 Tundulu Jonathan (Tundu Tundulu)
Tundulu Jonathan has been also spotted as a favorite to win the Guild Presidential race. He is an independent candidate and his dominance started way back in February when he designed and printed a campaign banner with no picture. This aroused curiosity from the students' fraternity as to who Tundulu could be and thus ended up following him. He is an activist and has been spotted in battles for both Government and Private students in the past. He also served as a GRC for faculty of Engineering before declaring intention to contest for Guild Presidency. With the slogan, "Umoja Ni Nguvu", Tundulu has attracted crowds backing him to revamp the status quo at University.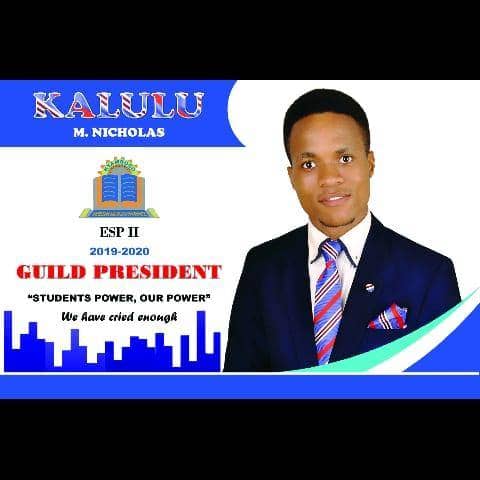 Kalulu Nicholas
Kalulu Nicholas has been fronted by the Faculty of Science and it is evident that he hasn't disappointed them. According to analysis, he is among the top five candidates and happens to be a top contender for the Guild Presidency. Nicholas, who is vying as an independent candidate has massively campaigned to an extent that it is difficult to move a single step around Campus without hearing of his name. He excited students at the Guild presidential debate when he suggested the withdrawal method for preventing AIDS prevalence and most of them have used this response to curtail his rise. However, he remains a strong and unshaken candidate on ground.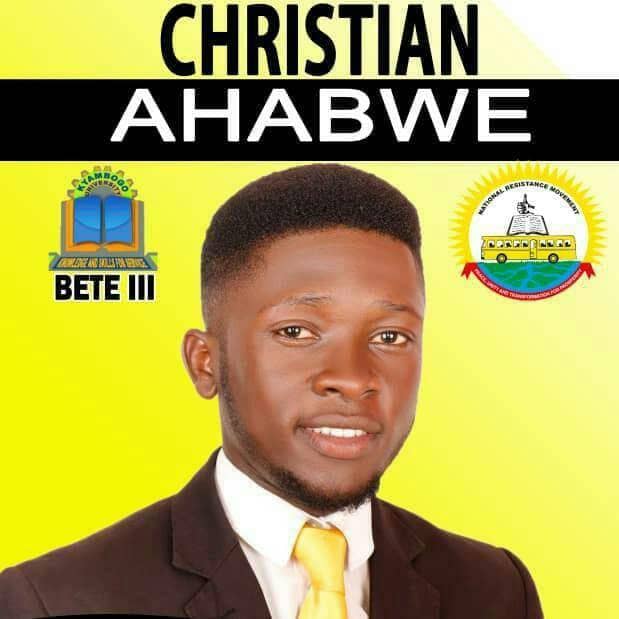 Ahabwe Christian
Ahabwe Christian is the NRM party flag bearer in the Guild Presidential race. He is an Engineering student and also a contender. His rise and prominence around University has been propelled by his association with great men such as Akena Eddy who contested in last year's Guild Presidential race but lost to Amanya German. NRM being his party, his campaigns have been financially boosted. However, this candidate will be voted in a poor medical state after he was beaten with a baton by policemen yesterday.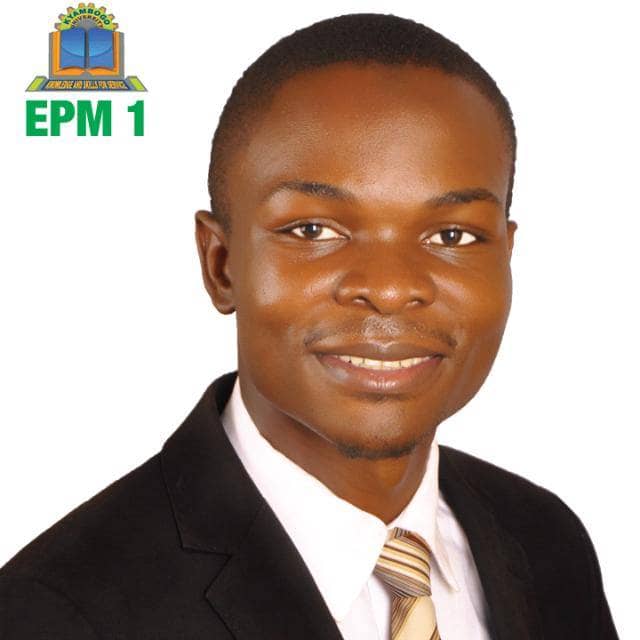 Walaka John Victor
He is backed by UYD strongholds and is believed to have a good relationship with DP President General Norbert Mao. Let's face it, Walaka John Victor is one of the best orators among all the candidates that I have and will mention here. He has represented Kyambogo University in both national and international debates, having been part of the Kyambogo University Debating Society. Actually, most students thought he would dominate the race in the beginning; however, most have castigated him as being old enough to lead them. He is the one who suggested that the 'Badizzo' method be used to curtail the excesses of the Senate.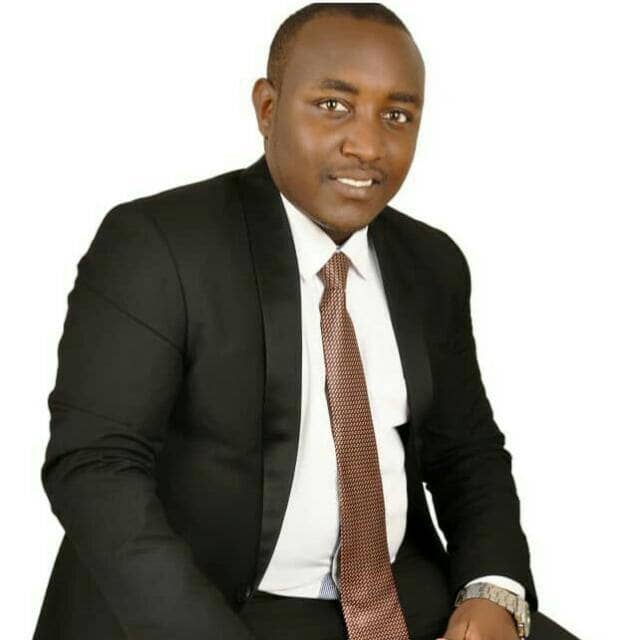 Kamugisha Emmanuel (KAM G)
Kamugisha Emmanuel is the Guild Presidential aspirant mostly known for his expertise in organizing events such as the Bavana Bash and Silent Disco. It is from these that he gained prominence and came into the Guild Presidential race with large numbers of people following him. He has enjoyed support from Bavana residents and those from his faculty. He is also said to have a heavy wallet, one factor that has kept him going.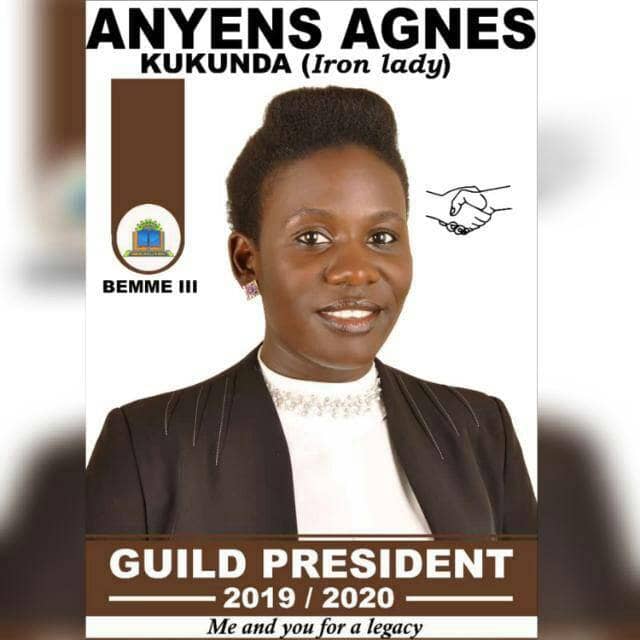 Kukunda Anyens Agnes
She is the only lady vying for Guild Presidency. She started her campaigns steadily with so many people behind her and is said to have a number of people, regarded the silent majority who are ready to vote her for being the only feminine and also exhibiting competence by contesting in the race. She was the Deputy Speaker in the previous Guild House and some students believe she has the experience needed to rule as Guild President.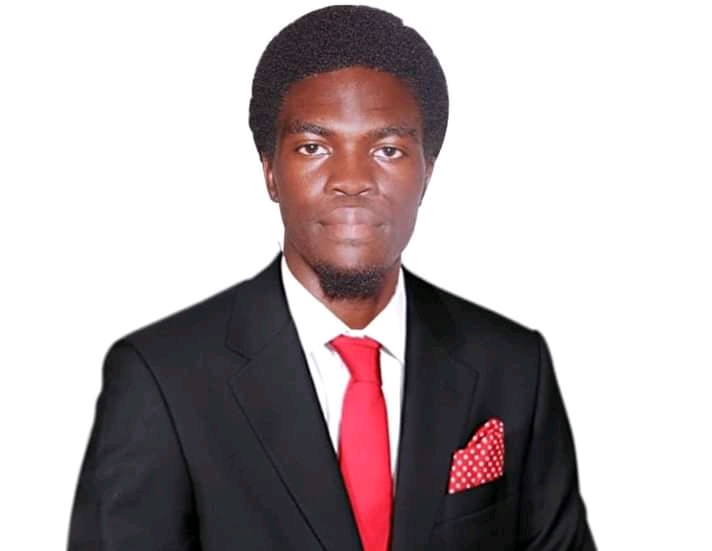 Kimera William
Kimera William, an education student at the University is also vying for Guild presidency. He also served as GRC of Faculty of Arts and Social Sciences. He is the Guild Presidential aspirant who went missing recently and was castigated by students who claimed that he actually kidnapped himself. He has also been seen in various struggles such as the 'Togikwatako' march to Parliament in 2017.
Woniala Bonnie (Bonnie Wo)
Woniala Bonnie, most prominently known as Bonnie Wo has branded himself as the People Power candidate in the Guild Presidential race. However, he has not enjoyed much of the support that anyone would expect of a People Power cadre. He is always spotted around Campus with a team of 10 dudes, all with red berets on their heads singing the 'People Power Our Power Slogan' while requesting students for their mandate.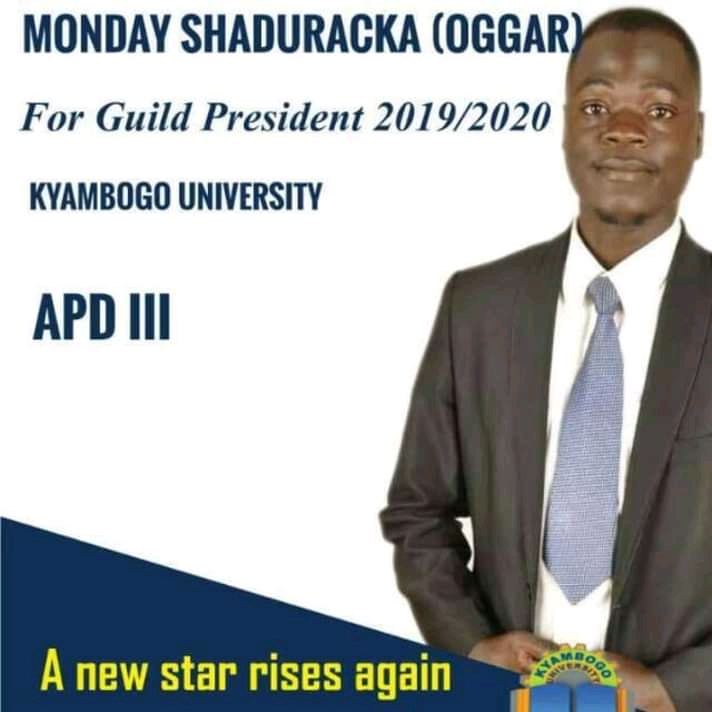 Monday Shaduraka (Oggar)
He is also an independent candidate in the Guild Presidential race from the Faculty of Engineering. He is prominent for using bombastic words and complicated vocabulary while responding in Guild Presidential debates. However, he has not amassed so many crowds in his campaigns.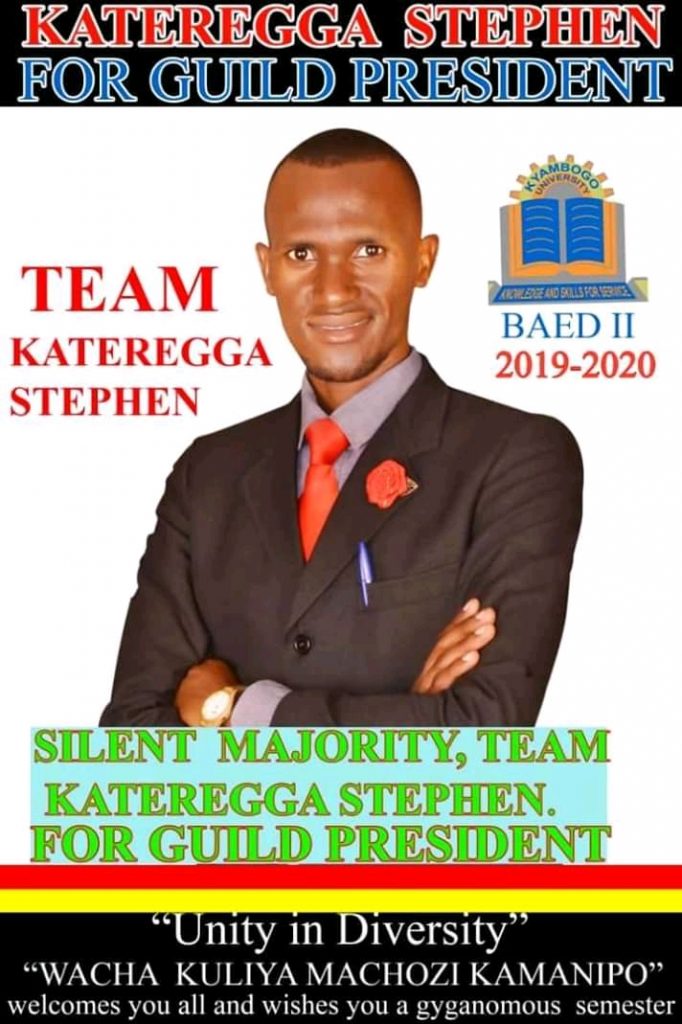 Kateerega Stephen
He is also one of the candidates struggling to raise grounds. He has not enjoyed much support from students.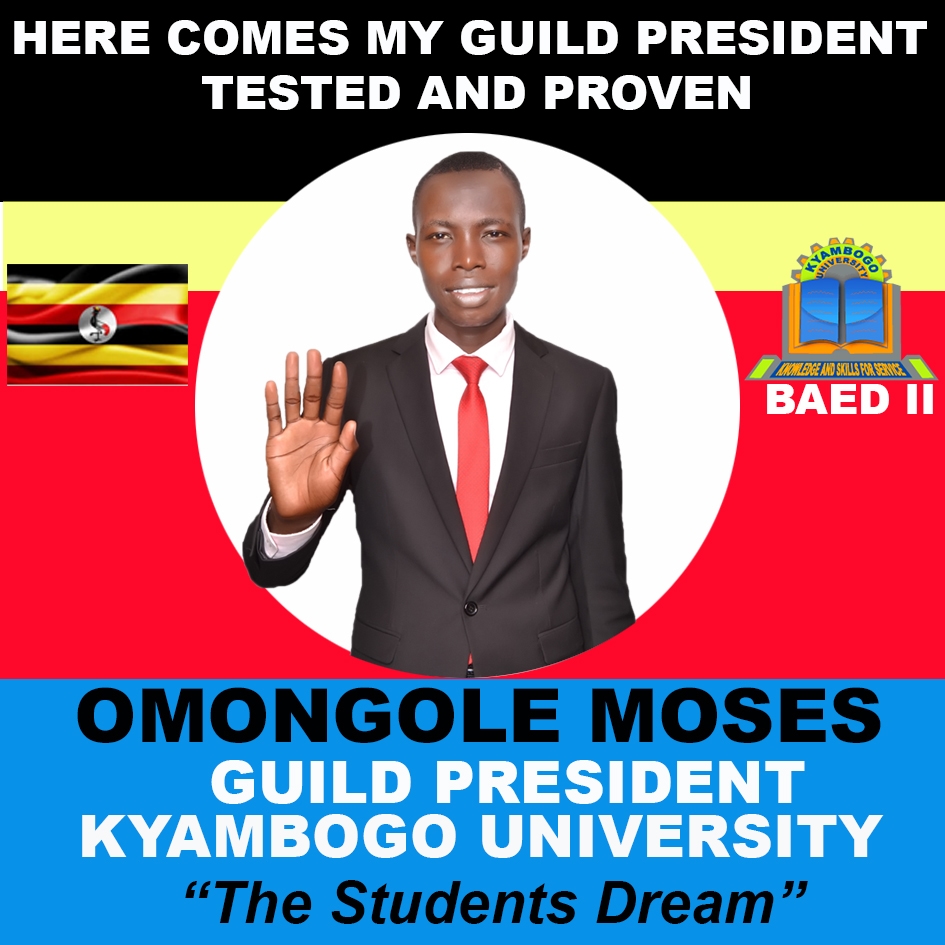 Omongole Moses
This candidate has failed to impress students in Debates and on ground though he has his loyal supporters from his faculty.