As Ugandans enjoyed the weekend 'wawelu', the story was different for Lira city's queen who preferred spending hers making dirt of her beddings.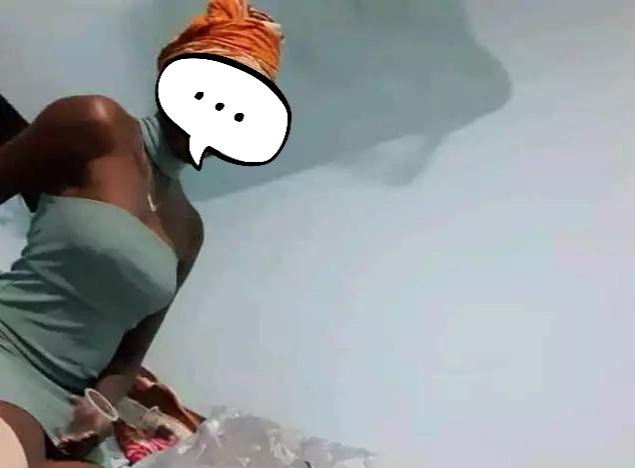 Like the queen she is, Lira's epitome of beauty that was clad in a navy-blue outfit to much the colour of the paint in the room was nabbed live on camera being 'chewed' by someone alleged to be her former employer.

Lira queen's bonk-mate, as though he needed an on-ground coach, carried with him an aid who is seen in the video trying to accelerate the bonk friction and presumed to be the one being the camera that captured the ugly scene.
Social media being awash with her nudity, Lira's queen came out to erode her moment of shame by sending an apology to her followers, fans and friends. In her tweet, she said she was sorry and didn't know that it would all reach that far.

"Am so sorry guys about all these videos circulating about me. I didn't know all this would happen." She tweeted.

Before all this happened, Lira's beauty had to be well fed before later being 'fed on' as its evident by the plate captured on the bed on which she sat and the glass she happily held therebefore the sin.
Comments