Makerere University alumni and rapper,Alex Kwesigabo Julius commonly known by his stage name, Flex D Paper must be reciting the rosary seventy-seven times seven times after he survived the graveyard on Saturday by a whisker.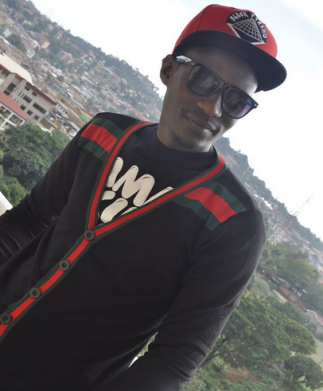 Alex who intended to pay his friend a visit and pick up his laptop at a renown student hostel, Karlmax located in Wandegeya on Saturday had his visit cut short by the hostel gate man who maimed his limbs with a single shot from his rifle.
According to a narration from one hostel occupant who witnessed the whole scuffle from a window claims the hostel gate man initially stopped Alex from accessing the hostel premises in the wee hours of the morning (read 5am) but Alex who was from a night out insisted therein a fracas ensuing.
The gate man struggled with Alex and his another unknown friend to Alex till a stray bullet went off driving straight through the rappers limb shuttering his flesh and muscles.
Alex hit straight to the ground groaning in pain that eventually attracted people who help him to a nearby hospital his friends have refused to disclose.
The hostel gate man was arrested and locked up by police as investigations continue.