Joel Naimuli was among the 13,509 students who graduated on the 70th graduation ceremony of Makerere University that started on Tuesday 14th up to today 17th January 2020.
Joel graduated on Wednesday from the College of Business and Management Sciences (COBAMS). After attending the graduation ceremony at Makerere, he decided to drive back to his village where his parents were buried to celebrate his success with them and to appreciate their effort they contributed towards him.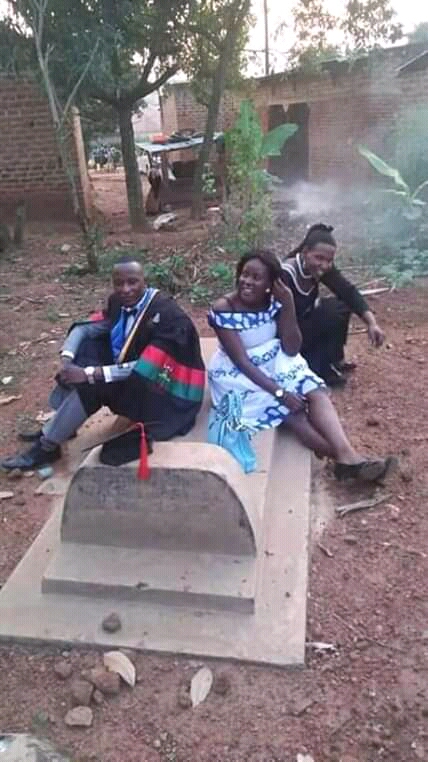 Joel's parents are said to have been murdered and they were unable to see their son graduating from Makerere University.
On his Facebook page, Joel thanked them for everything they did in order to make him a responsible person.
"Dad (RIP) you deserved to witness this (webale ino). I am forever grateful to all parties not in any particular order that made this possible, Congratulations to myself. I promise more like these" Joel said.
Congratulations Joel and may your parents Rest in Eternal Peace.