For any first timer on Instagram, its only natural a couple of selfies or fun-filled pictures will be the first posts you see on their wall. Well for the mischievous and notorious Makerere University Guild president, David Bala, this is not the case after seeing his first Instagram post.


'Shock' will be written allover your face once you see how the president decided to announce his arrival on the platform.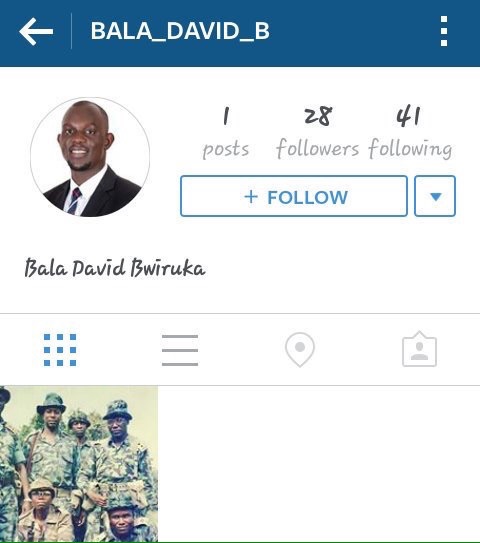 A throwback picture of generals in the army. Is the president insinuating something especially in this period or he simply fumbled on the picture and deemed it funny fit to be his first IG post?!
Over to you.