BY JOSEPHINE AHABWE
The 85th guild vice president has suspended the guild prime minister for working towards calling off the strike before the students' voices are heard and their requests granted which according to her is an element of betrayal.
It is alleged that guild prime minister Obbo Johnson Emmanuel and Ezra Byakutangaza, the guild speaker have been working together with an aim of calling off the strike. It is also alleged that the duo received 5 million shillings each to convince the guild house to call off the industrial action by 1/11/2019.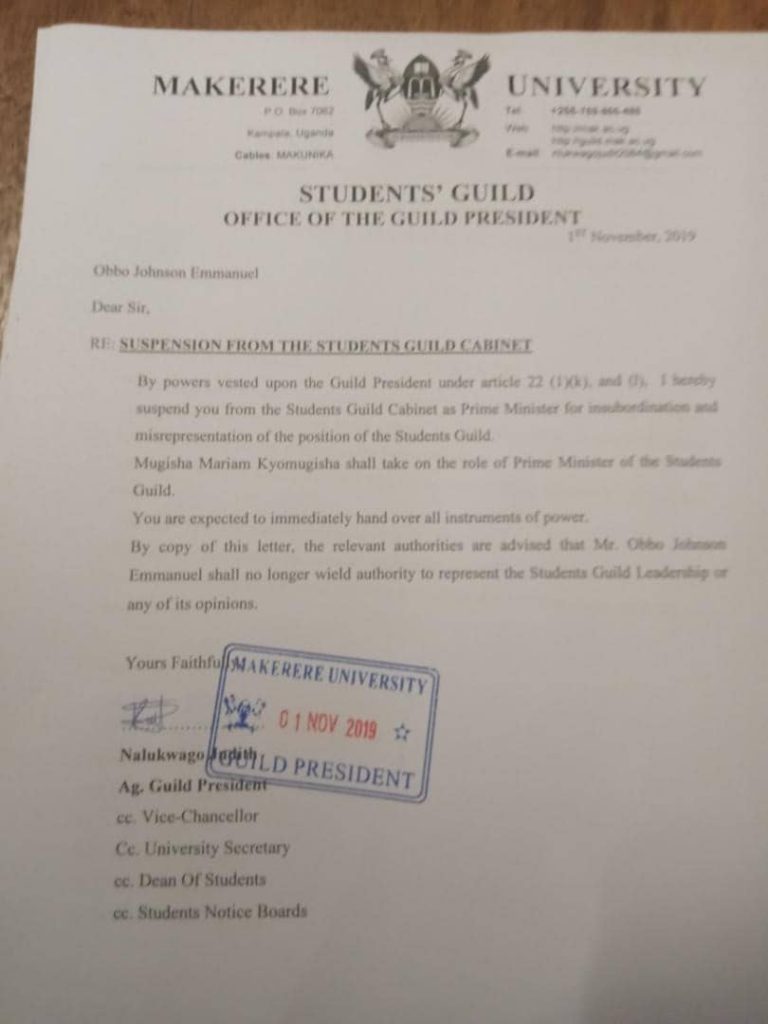 In a letter issued by the acting guild president, Obbo has been suspended due to insubordination and misrepresentation of the position of the student's guild. He has been replaced by his deputy Mariam Kyomugisha.
According to Shemah Jackson, the guild information minister, Obbo took an individual decision to call off the strike in a letter which he sent as a position of the cabinet yet according to the rest the strike is still going on until their requests are granted. He condemns this kind of "hypocrisy" and urges the studentship to treat these two "hypocrites" with the contempt they deserve.