"Uganda is a republic within Makerere University and what affects it affects the whole nation"- students always brag during strikes.
Yesterday afternoon Hon Jothan.Y.Burobuto the speaker of the 83rd Makerere students' Guild took to Facebook and posted a document directed towards NBS TV proprietor and Chairman National Broadcasting Association Kin Kalisa.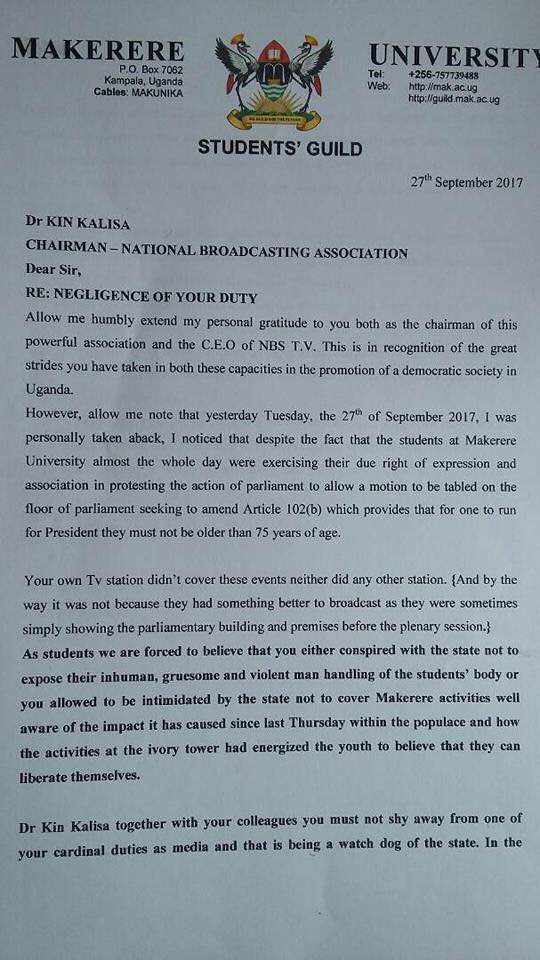 In this 2 paged document, Hon Burobuto accused Kalisa of duty negligence during the Togikwatako fracas at the University when students and Anti Riot police were exchanging stones, rubber bullets, and tear gas as Police blocked them from marching to parliament.
The letter partly read;
"Your own station didn't not broadcast any of these events neither did any other station.(and by the way it's not because they had something better to broadcast as they were sometimes simply showing the parliamentary premises and building before the plenary session"
On behalf of the entire Makerereans, He went ahead to suspect that;
"As students, we are forced to believe that you either conspired with the state not to expose their inhuman, gruesome and violent manhandling of students' body or you allowed to be intimidated by the state not to cover Makerere activities well aware of the impact it has caused since last Thursday…"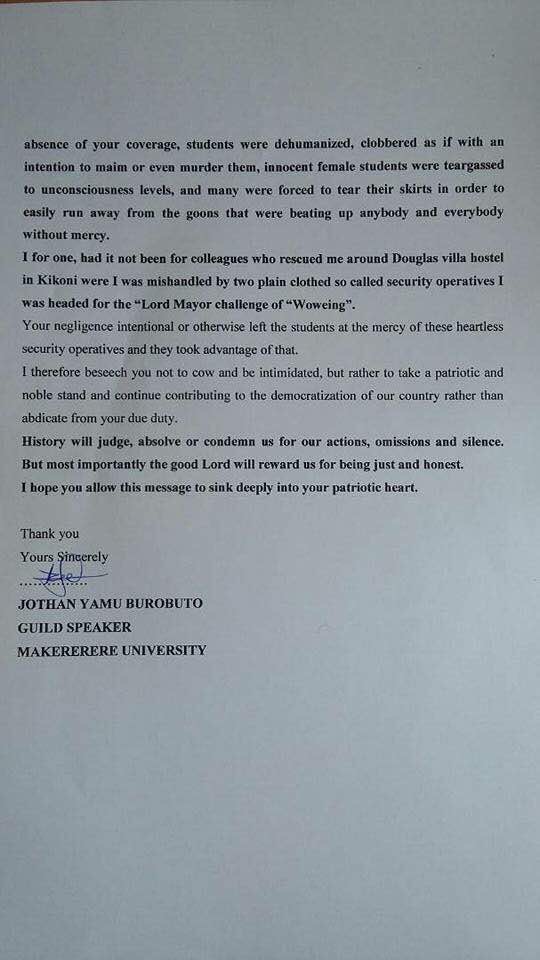 Jothan concluded by advising all media houses not to bow down to intimidation but to rather be patriotic and contribute to the democratization of Uganda.
He authored this document shortly after the UCC directed all media houses across the country to stop Live broadcast of events in the August House following Tuesday's primary school recaps where Opposition MPs in Red Ribbons rolled sleeves and made a mockery of parliament protesting against the Age Limit Article 102(b) amendment.