For the sake of uniformity, undergraduate and postgraduate graduands will be required to purchase customized graduation gowns with a #67th MakGrad Logo and multi coloured robes for different colleges, starting this year.
This decision was passed by the university council and is r implemented by Mr Alfred N Masikye the academic registrar.
This development will bring about a U-turn in the graduation history since graduands have always bought gowns of their choice outside the university.
The customized gown is already on sale at shs 75,000 in the Senate Building's ground. Branded with university colours (green, red and black), this gown comes with a cap and a coloured hood according to colours selected for particular colleges. If compared with the price of those sold outside the campus, the price is about 40 per cent higher.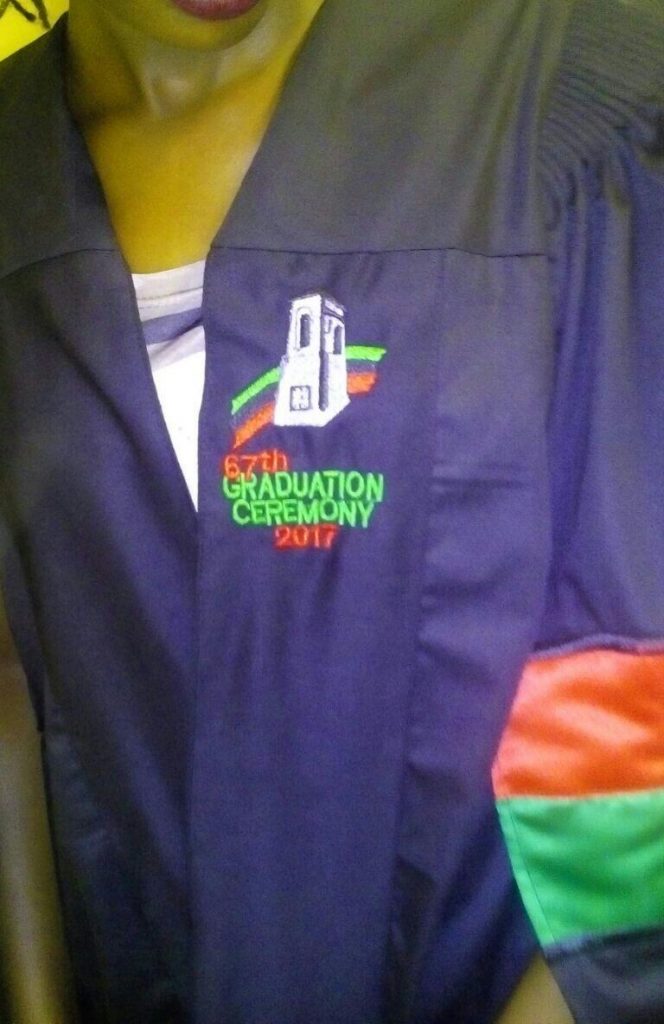 Graduands who won't be able to secure the customized gowns next month before graduation will be excused and allowed to conclude the history of buying gowns outside the University.
Beginning with the 68th graduation in January 2018, it will be mandatory for all graduands to purchase the customized gown.
"The customized University gown is intended to provide uniformity of he academic dress for graduands. It is professionally designed and unique with Special features to rekindle the memories of this special day in your life"
partly reads The Academic Registrar's implementation letter.
Here are Some of the different hood colours for different colleges:-
*College of Computing and Information Sciences – GOLDEN YELLOW.
*Makerere University Business School – LIGHT YELLOW.
*College of Humanities and Social Sciences – LIGHT BLUE.
*The School of Law – PURPLE.
*College of Agricultural and Environmental Sciences – NATURAL GREEN.
*College of Education and External Studies – ORANGE.
*College of Veterinary Medicine, Animal Resources & Bio-security – MAROON.
*College of Business and Management Sciences – ROYAL BLUE WITH GOLDEN BAND.
*College of Health Sciences – RED AND PURPLE.
*College of Engineering, Design, Art and Technology (Fine Art) – WHITE AND RED.
*College of Engineering, Design, Art and Technology (All Technology Programs) – GREY.
*College of Natural Sciences – SNOW WHITE.