If you were at Makerere University and happened to breathe Nkrumah Hall air, you definitely know or saw Simon Mukwaya around the Osagyefo Land. Mr Mukwaya served Mary Stuart for 7 years and Nkrumah Hall for the other 23 years of his stay at Makerere University.
When the news of his retirement reached students and alumni of Nkrumah, they thought he shouldn't retire without a proper send off. The grateful students and former students of Makerere University rallied together, contributed cash and organised a farewell party for the old man.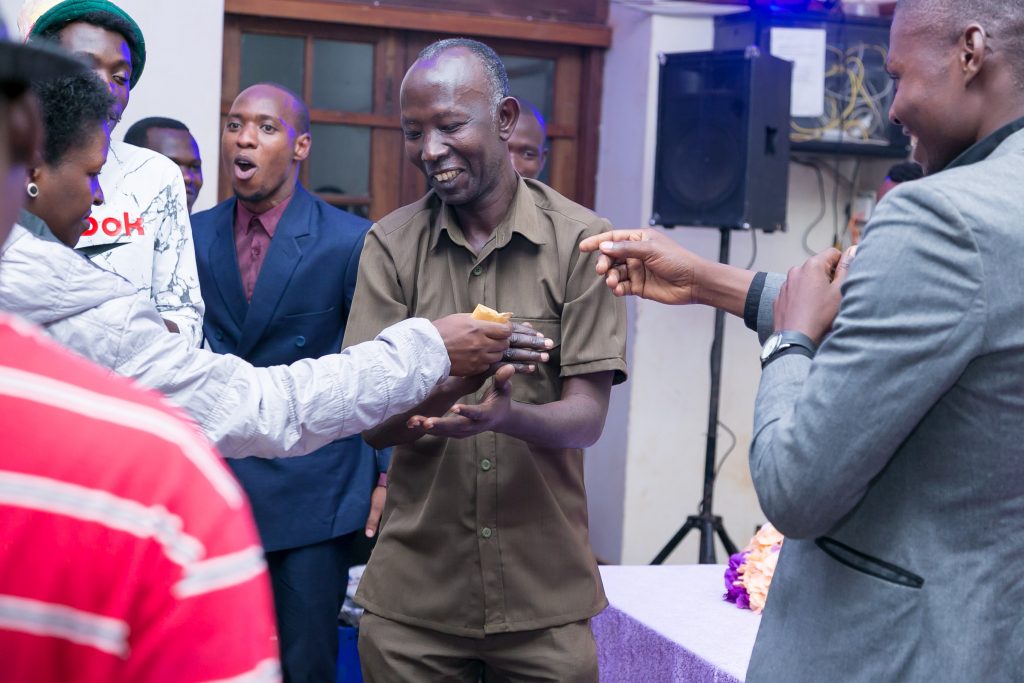 Popularly known among students as Mzee Symo, Mr Mukwaya could not hide his gratitude for the joy he got by the gesture that the students showed him. On top of organizing a simple send off, the students collected a cash prize among themselves and gave it to him as part of his retirement package.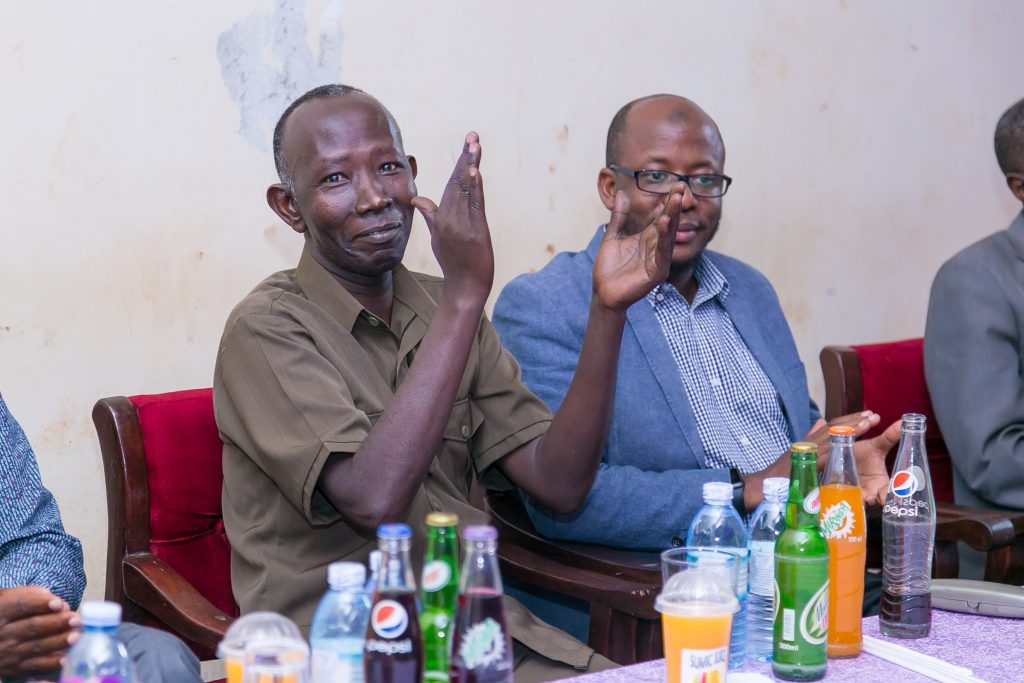 Notably among those that were at the send off were the Hall Warden Mr John Kamya, the Resident Tutor Dr. Akankwatsa and former Makerere University guild president Roy Ssemboga, himself a former resident in the hall.
"I am grateful for my students. For the time I have been in Nkrumah, they've been like my sons. When power or water would go off, they would come to my room first to report and they'd so with calmness. There is no time I remember them yelling at me or insulting me." Mr Mukwaya said in an interview.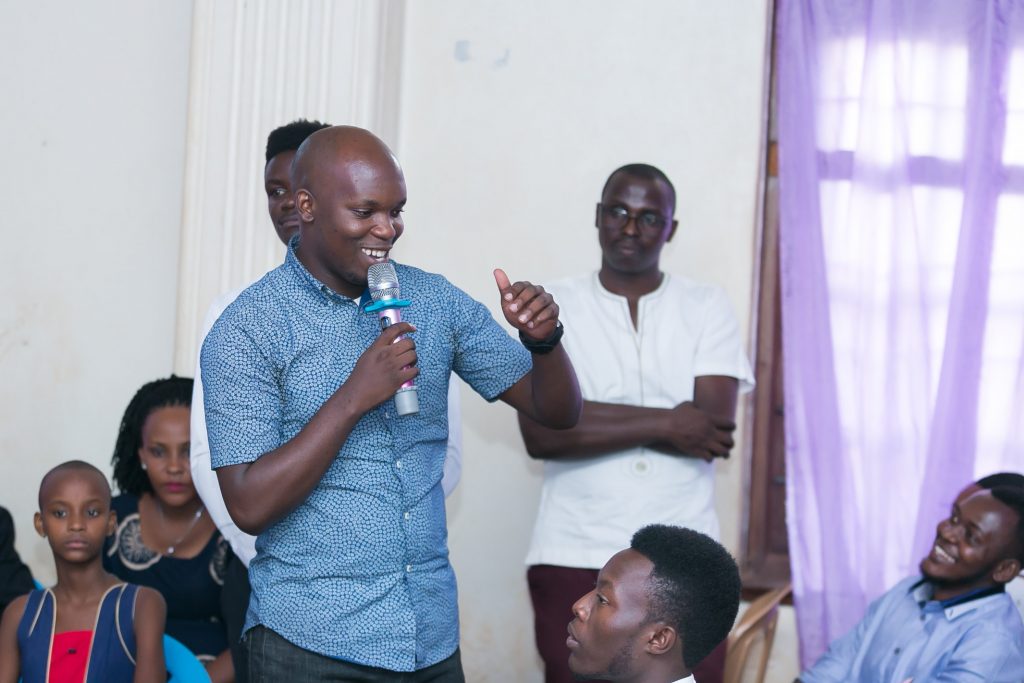 He says his most challenging moments in the hall would come at times of demonstration when they would refuse to hear whatever he had to say to them and end up making mistakes.
"But even after they made the mistakes, we would bear the consequences together and I would try to guide them through. Whenever the Police would shoot teargas canisters in the hall, we would inhale the unpleasant smoke together. We were a family," Mukwaya added.
He could not open up to us about what he was going to do in retirement but whatever it is, we wish him all the best.
PICTURE CREDIT: PEAKSHOTS