By now, you must have heard about the #SaveZziwa social media campaign in which twenty-four-year-old Julius Zziwa, a final year medical student, was seeking to raise USD 25,000 (approx. UGX 94M) for treatment abroad.
Good news coming in indicates that Zziwa's family has successfully raised more than 143% (over UGX 133M) of the original bill that the Makerere University student needed to fly to India to undergo a medical operation meant to cure his brain tumour.
We understand that Zziwa's trip to India was necessitated by the fact that the neurosurgeons at Mulago National Referral Hospital do not have the medical equipment necessary to conduct the operation.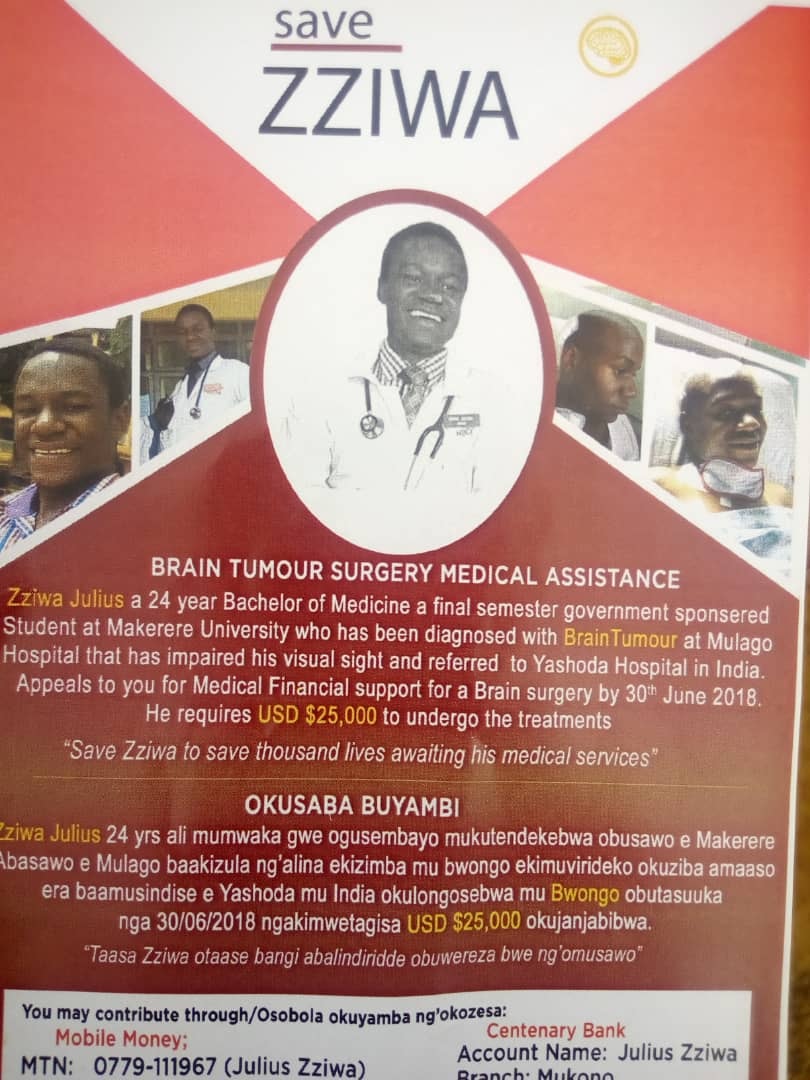 The campaign to #SaveJulius was spearheaded by his fellow students at the Medical School and gained considerable social media traction that saw members of the East African Legislative Assembly contribute over $15,000 to the campaign.
On Saturday, at the car wash fundraising drive held at Panamera Bar in Naguru saw the family collect over UGX 9M in a single day, during the final leg of the #SaveZziwa campaign.
The now-blind student is scheduled to fly to India on 4th July 2018 aboard Emirates Airlines together with his adoptive father and sister for what Campus Bee understands will be a six-week medical stay. It is understood that the family will use the balance of the money collected to return to India for post-surgery medical check-ups.
We wish you a successful operation, Julius!
Comments