The Makerere University Guild Presidential campaigns are heating up…it's so hot that the heat can be felt from as far as Mulago. The campaigns, like any other guild campaigns are marred by smear campaigns and 'chemical'…it is survival for the fittest.
Latest news in the Beehive have it that a rival camp in a bid to malign one of the favourite guild candidates photoshopped a letter purportedly issued by the Vice Chancellor directing the university bursar to give financial aid to Katerega Julius, one of the Guild aspirants.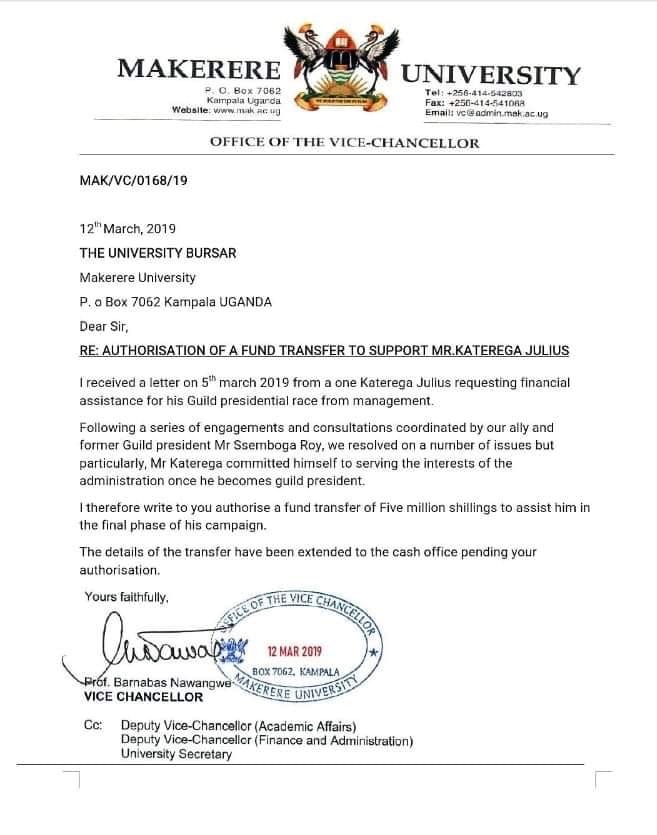 The photoshop is terribly done in that the fonts used are clearly not uniform but this hasn't stopped gullible students from believing the "chemical" as some students are blasting the VC-advising him to stay away from students politics.
Next time, please hire an expert at photoshop ?????. #MakDecides