The saying about hitting two birds with one stone came to reality yesterday at Makerere University when one lucky guy proposed to his girlfriend in broad day light during the just concluded graduation week that kicked off last Tuesday 16th January.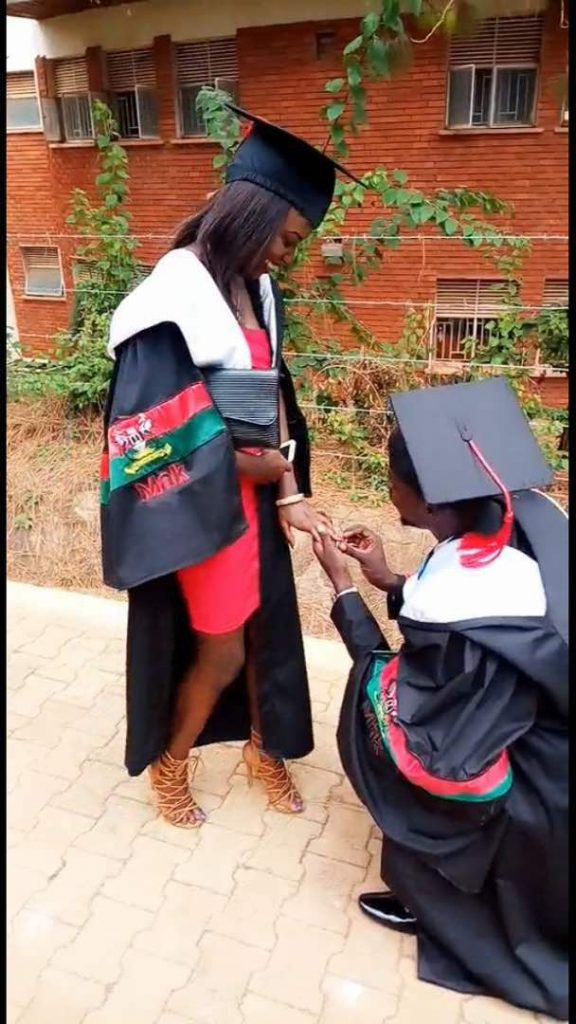 The yet to be identified graduand did not hesitate to 'bend the knee' and guess what, she said YES. The deeply in love young man was later seen putting the ring on "it" amidst graduation excitement.
The whole 68th graduation ceremony was wrapped up this Friday with over 14,085 students graduating from both Makerere University and MUBS with 71 grdaduands walking away with PHDs.