Imran Kasujja, the 82nd guild speaker of Makerere University will dissolve the house on Friday, 3rd March 2017. This is to pave way for the incoming guild president and another team of members of the Guild Representative Council (GRC).
In the meantime, however, and as the university awaits a new guild president, Kasujja will be the acting guild president of Uganda's oldest institution of higher learning.
The same session shall also have the selection of the university students' guild electoral commission that will oversee the said guild presidential and GRC elections at various Schools and Halls of residence.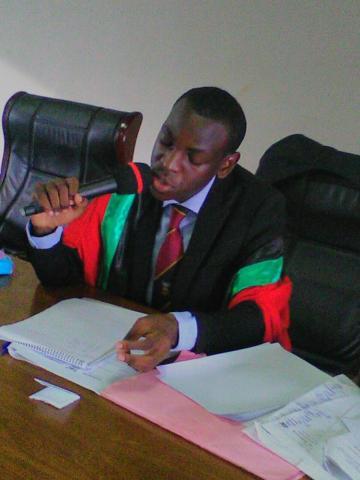 In the now hotly contested race for Electoral Commission (EC) Chairman, Lumumba hall chairman Gerald Wabugoya Kamanah will tussle it out with the Nkrumah hall chairman Emmanuel Asiimwe, Livingstone hall chairman and former Uganda Young Democrats (UYD) chairman Isaac Otuku and the GRC of East African School of Libraries and Information Sciences (EASLIS), Justus Muyambi Meishomabi.
The other positions up for grabs include, Vice Chairperson, Secretary to the Commission, Commissioner for Finance, and Commissioner for Public Relations.
The aspirants for all the above positions were asked to resign from any leadership positions they held by Monday 27th in accordance with Art. 68(3) of the Makerere University Guild Constitution (as ammended).
The session shall also have the first of its kind – a contestants' debate session which will all take place in the CEDAT conference hall at 10 am on Friday 3rd March.
Thereafter, voting shall take place in a GRC session.
The Speaker, Imran Kasujja, says the debate is not in bad faith like some members of the public want to portray it but rather, an opportunity for the contestants to make a final reach-out to their voters and convince them beyond reasonable doubt that they are best suited for the job.
"Debate is the thing. For any transformed society to grow their politics and service, intellectual argument platforms need to be embraced for the betterment of the said society", Kasujja said.