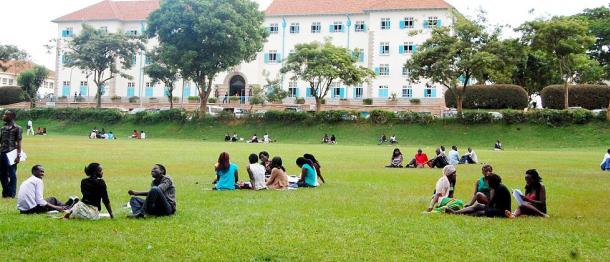 While speaking to our reporter, Ssembogga Roy revealed that this idea was initiated by the guild team not by Museveni as some tabloids have reported. Ssembogga also revealed that Museveni had pledged to contribute shs5 billion 10 years back but he failed to fulfill it.
The Whole Wall Idea
According to Ssembogga, this wall will cost about shs4.5 billion which will be got through a 90-day fundraising with the help of UPDF Construction team and other stakeholders.
The wall is planned to have a Shopping complex, washing bay, tight security and ad space for electronic digital billboards. The main reason for constructing this wall is to reduce on countless entrances to the university premises and guaranteeing a tight security to safeguard some of the country's important academic documents.
There will be only three gates left (Main, East and Weast plus one small gate) after the construction is done.
The guild president also revealed quick plans expected to help in fulfilling their desired shs4.6 billion budget. Among these techniques include organizing a fundraising marathon, convocational concert, fundraising dinner which have all been highly embraced by both students and lecturers.
All the fundraising activities will be organized by a fundraising board headed by the chancellor Ezra Suruma. "The whole idea of having this board is simply because people can not trust Makerere with their support if we are not organized," Ssembogga told Campus Bee.
In conclusion, Ssembogga revealed that all activities of this wall will be managed by students immediately when construction is done.