The office of the Principal of the Makerere School of Law, under the leadership of Ag. Principal Prof. Christopher Mbazira, has released an additional list of students from the Makerere School of Law that are set to join LDC on February 7, 2022.
The same list serves as a provisional list of those students who are meant to graduate in May this year, though a comprehensive official list will eventually be released, as May draws closer.
It ought to be recalled that an earlier list was released by the Office of the Principal on January 03, 2022 and it had only 62 students. This additional list has 22 students. Many finalists at the School of Law are still engaging the Examinations Officer to have their marks streamlined and reflecting on the results portal. It should be noted that the deadline for sending the final lists to LDC is tomorrow, Friday 14th January, 2022.
Kindly find the additional list below;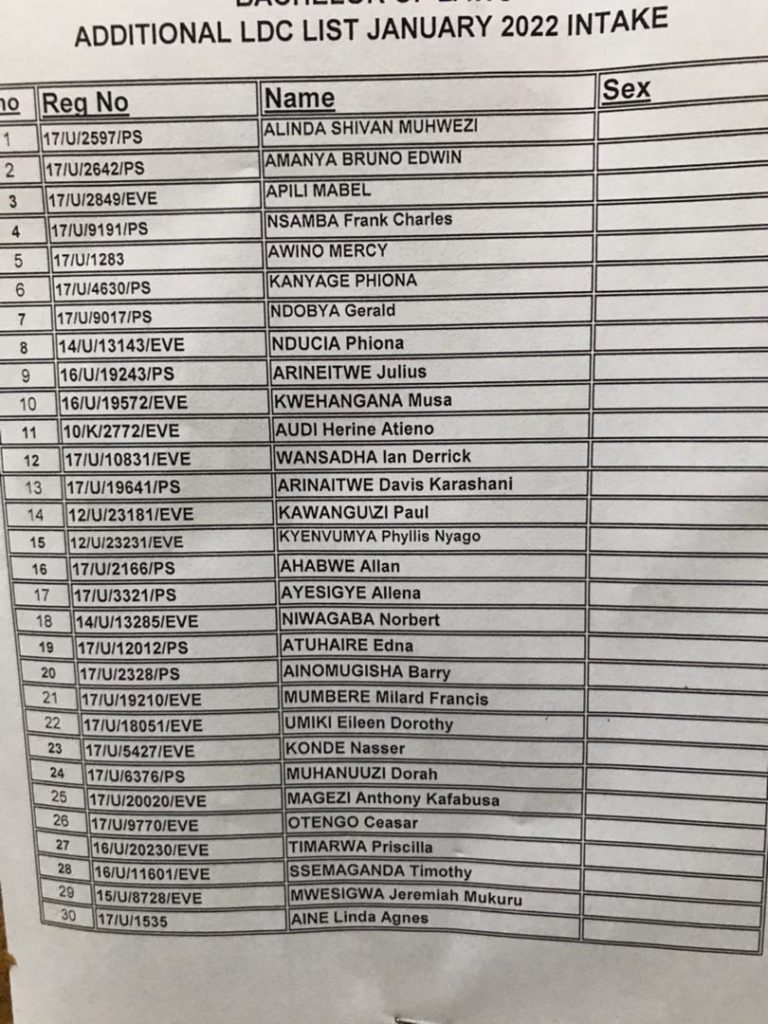 Comments