Makerere University National Unity Platform (NUP) chapter has called upon candidates that wish to carry the party's flag in the 87th guild race to apply for consideration.
Applications will close by Friday 29th October before they are subjected to an ad hoc committee for verification. This however comes at a time when most guild aspirants are discontented with the same ad hoc committee that vetted the party's delegates.
We recently shared an article where guild aspirants Yusuf Musomesa and Ethan Katonya cried out their dissatisfaction with the manner in which NUP's ad hoc committee had vetted the party's delegates. Its therefore questionable having the same ad hoc committee vet the intending party flag carriers if the allegations of the former have some truthfulness.
With such resentment from aspirants and supporters, NUP's victory in the forthcoming race could be a hard fought battle with most students branding the party officials corrupt and incompetent.
Intending applicants must fulfill all requirements as listed in the guild constitution such as being a Makerere students, not having any pending retake et al.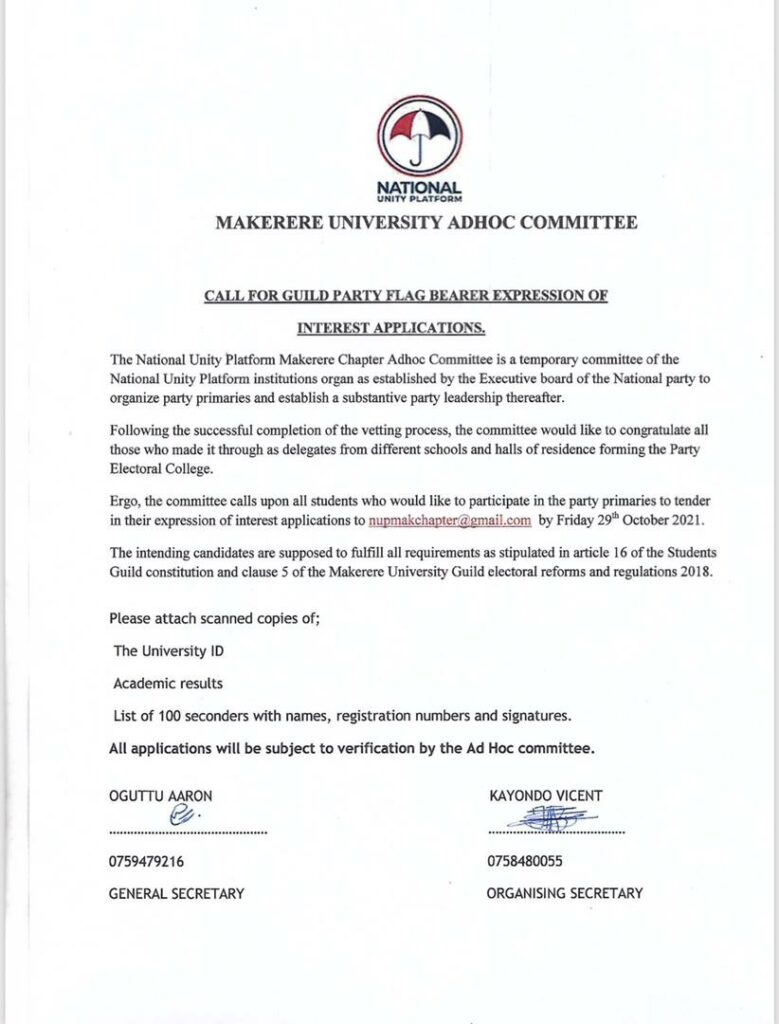 Comments