Makerere University, Uganda's premier institution has been ranked among the top 1000 universities world-wide by rankings as released Tuesday by the Center for World University Rankings (CWUR).
Sitting in the 950th position, Makerere has out-competed other universities in the East African region such as University of Nairobi, Kenyatta University, University Of Dar es Salaam.
The original rankings list includes top 2000 universities globally, which puts University of Nairobi (UoN) second to Makerere. UoN is placed at 1,425th position which makes the two institutions the only, in east African region that made it to the list (top 2000).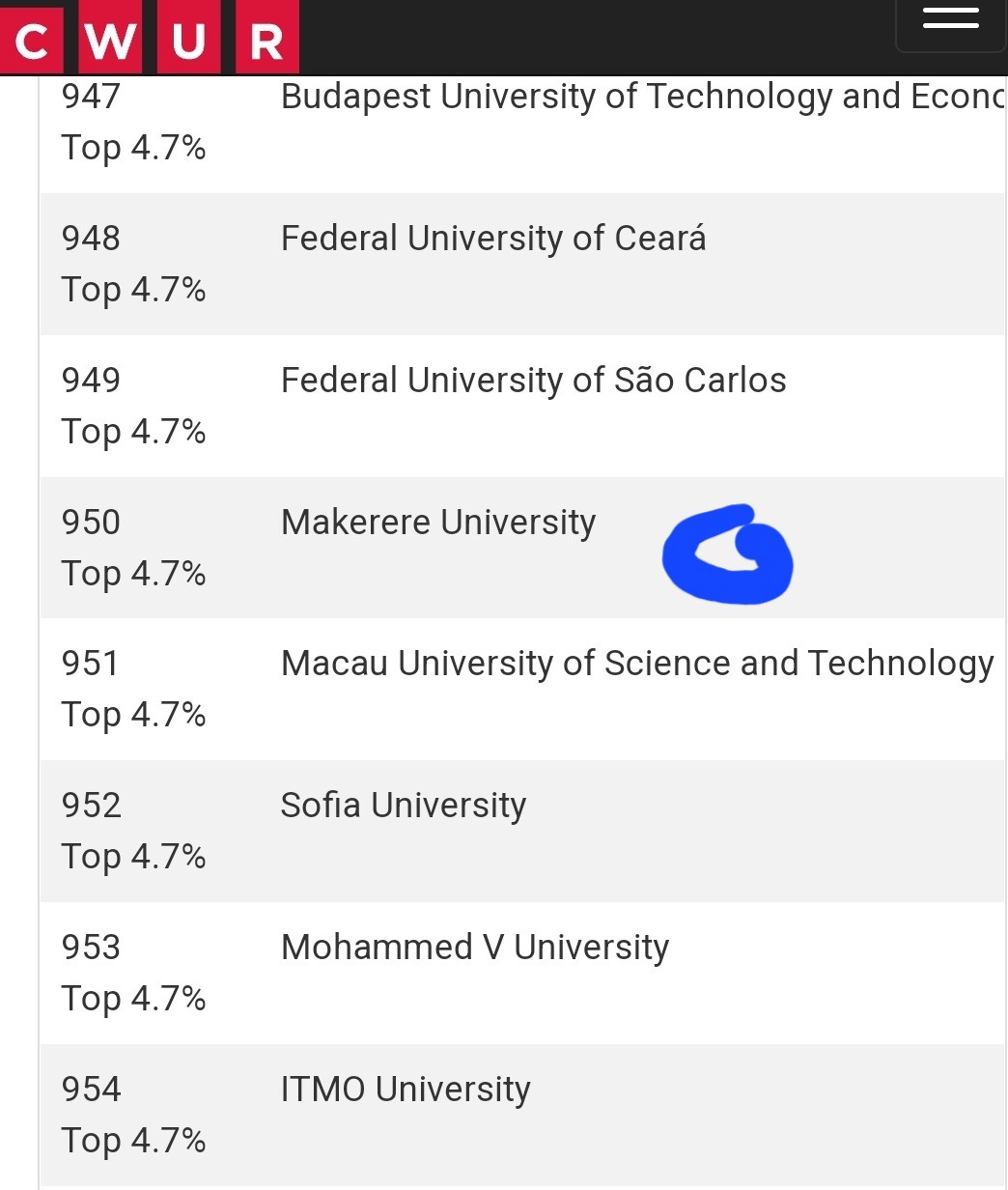 However, Makerere dropped by 5 places in comparison to the previous rankings by CWUR an occurrence attributed to a drop in the employability score and research.
Topping the list are US Universities/institutions namely; Harvard University, Massachusets University, Massachusetts Institute of Technology stated in order of position.
About CWUR rankings
The Center for World University Rankings (CWUR) publishes the only academic ranking of global universities that assesses the quality of education, alumni employment, quality of faculty, and research performance without relying on surveys and university data submissions.
CWUR uses seven objective and robust indicators grouped into four areas to rank the world's universities namely; education, employability, faculty and research.
Comments