The office of the Academic Registrar at Makerere University has released the official programme to guide the orientation of new students (freshers) for the academic year 2023/2024.
Starting August 19, freshers are expected to report to their respective halls or hostels by 5:00PM followed by congregation on Monday, August 21 at Freedom Square, for an official meeting with the University administrative officials.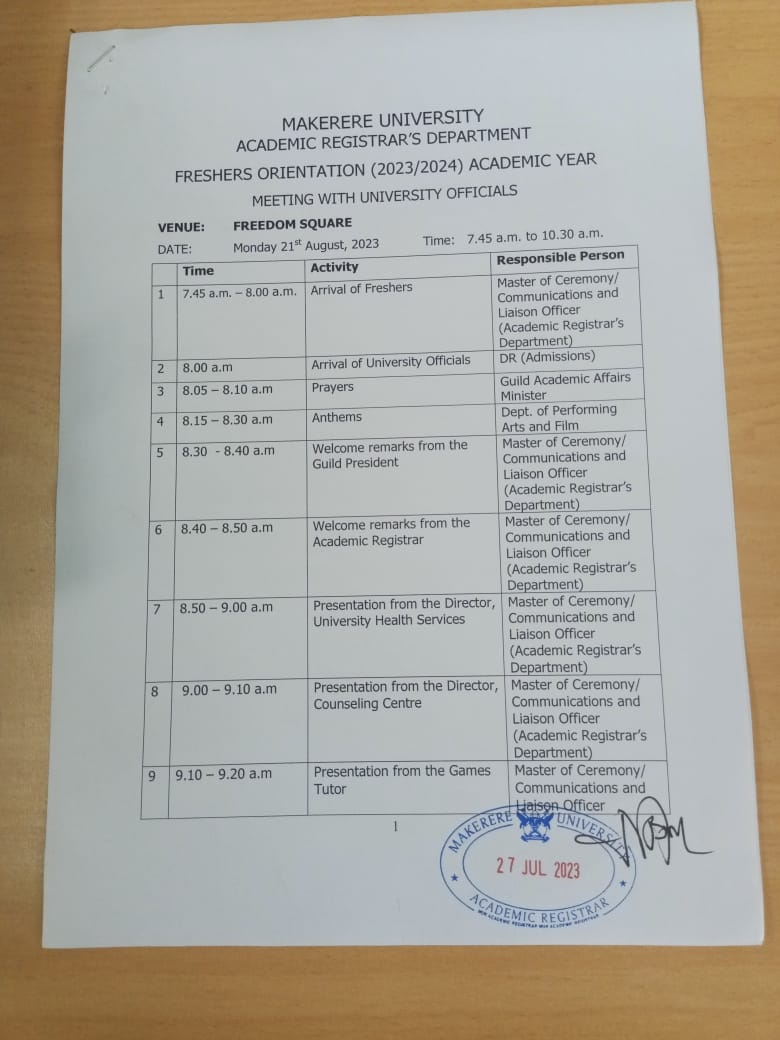 For students who may wish to change their courses, Makerere notes that the process will be valid from August 21 to August 31 and will be conducted online. The institution further emphasizes that for one to be eligible for another course, they should meet the cut-off points.
An application fee of Shs.6000 will be required for change of course.
Check out more details below: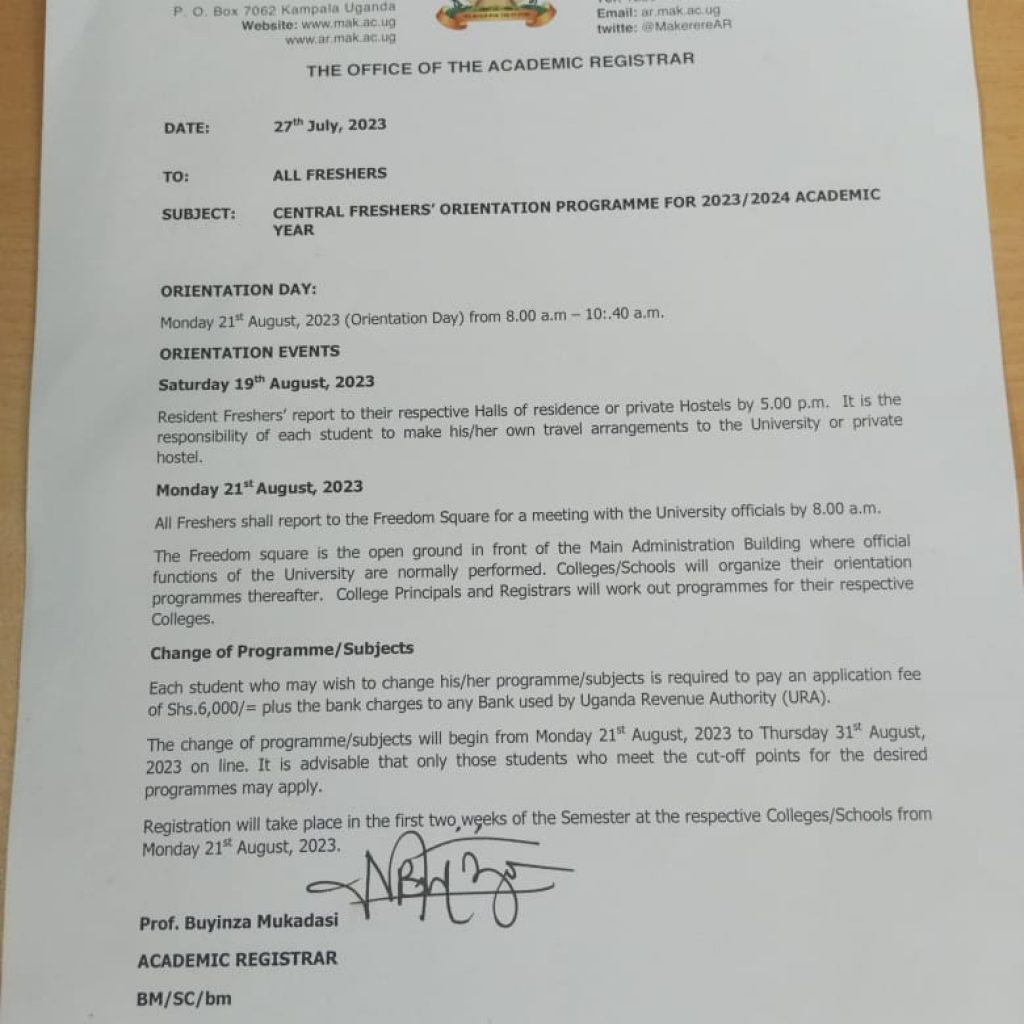 Comments