In a letter addressed to all undergraduate students and masters students at the Makerere University School of Law, the Office of the Principal , under the leadership of Ag. Principal Prof. Christopher Mbazira, has intimated that all issues pertaining to missing marks are from today henceforth, to be addressed to the Heads of Department.
This initiative is a diametrical shift from what the position has been, where all complaints are addressed to, and attended to, by the Examinations Officer. It has been reported that the response to these complaints has been rather slow, and wanting.
It is hoped that if the respective department heads are granted the mandate to handle these complaints, this will reduce the pressure on the Examinations Officer and also enhance efficient response to such complaints.
Kindly find the full communique below;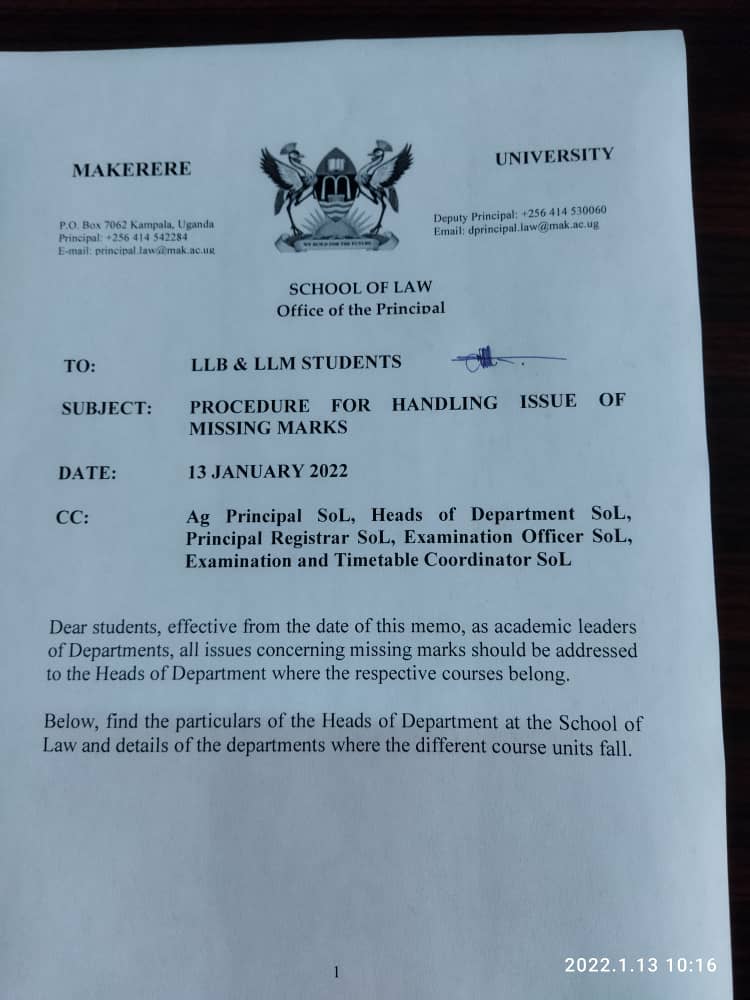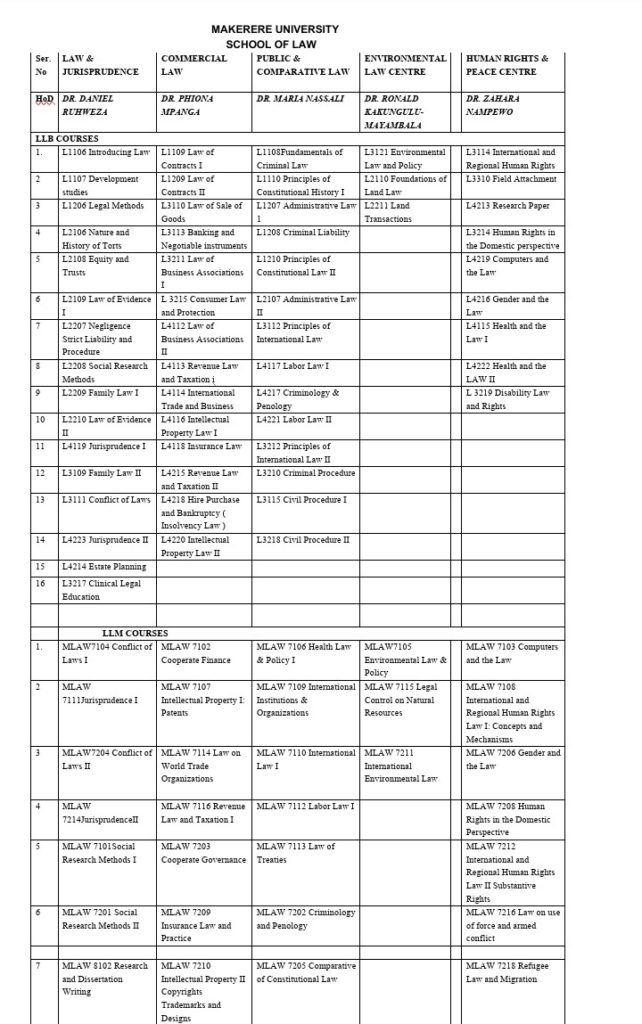 Comments