Ahmed Abdirahman is not the stereotypical description of a Muslim, with a huge beard galloping his facial features. Or with a turban or the taqiyah over his head. He is just an ordinary student pursuing a Bachelors degree of Arts in Economics like any other student of his class. He is also only a Muslim, a Kenyan of Somalia origin.
Earlier on, he was in the news for taking leadership at Makerere University  (MAK) by storm. A second year student and has on many counts served in the various guild governments. He is currently the academic affairs minister for the 85th Guild Government of the University.
Campus Bee has gotten a copy of a letter dated 26th June 2019, addressed to the university Vice Chancellor (VC), that copies in the Kenyan High Commissioner where he complaints against one of the students at the university that serially defames him.
Ahmed alleges that one of the students at the university, Adiit Mark Specta, has "continuously soiled, tarnished" his name with derogatory statements. The student says he is being called a terrorist and that he is not a student of MAK.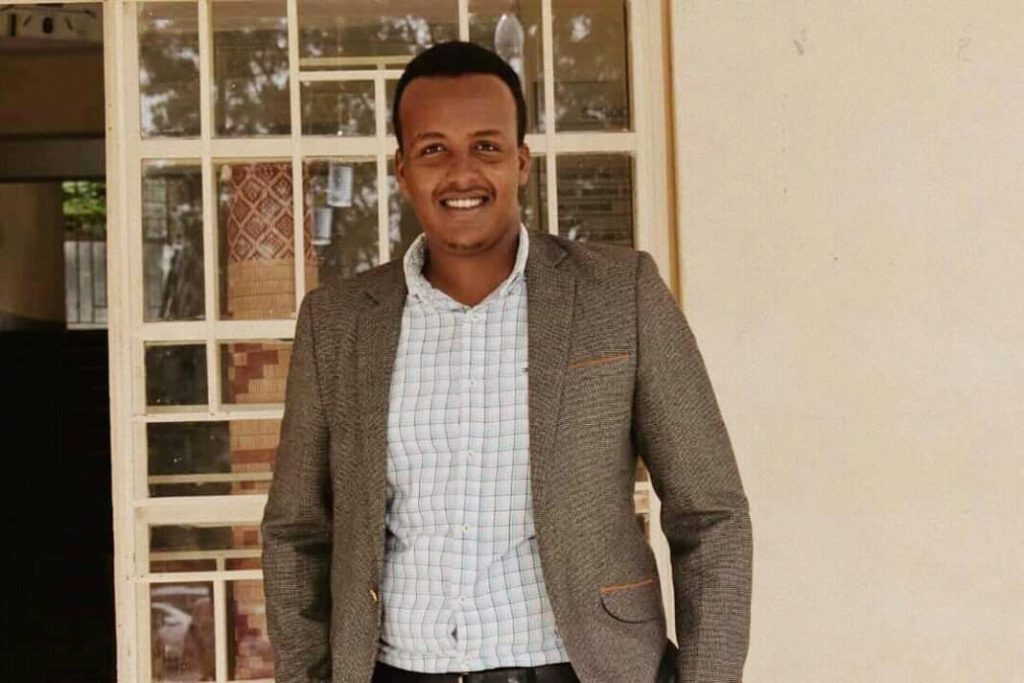 "This individual has continuously soiled, tarnished and spread not only false but also very derogatory statements against me that are very disheartening" Ahmed complains.
According to Ahmed, Adiit is also running a false account on Twitter under the names of the Barnabas Nawangwe, the university VC and using the handle "to abuse and circulate degrading statements against students" which statements are affecting his normal conduct at the university as an international student and as the academic minister of the guild.
By press time, Campus Bee was not been able to confirm the existence of the parody account, but on further scrutiny of the screenshot of the tweet where the international student is accused of gassing in a top management meeting, we discovered that it was a fake tweet created by popular apps.
Ahmed in the letter, writes seeking the intervention of the VC against the conduct of Adiit who has continuously stereotyped him as a terrorist. He also copies in the Dean of Students, the Principal CoBAMS, Director Legal Affairs, and the MAK Police Station.