Makerere University students have declared a fresh strike for Wednesday after Police and Military suppressed their efforts to march to the office of the President earlier today and arrested 15 female student leaders that were at the front line.
As if that was not enough, Police invaded boys' halls of residence and arrested several other students whose actual number we were not able to clarify by press time. "They are well over 50 students that were whisked away from their rooms in the halls of residence."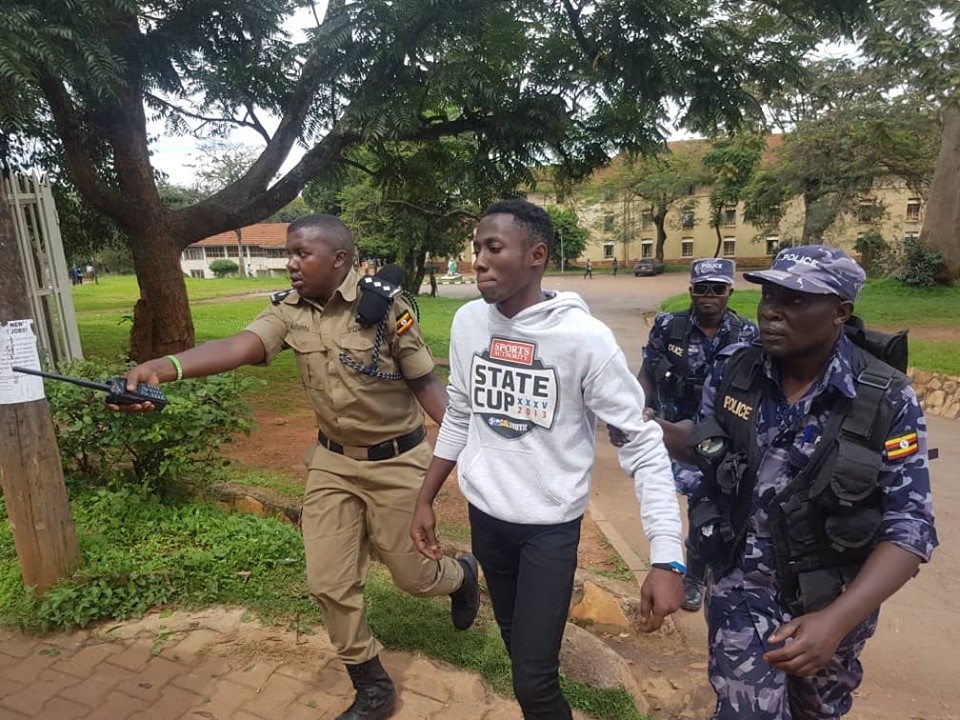 "They invaded rooms and broke doors. Policemen forcefully entered the said rooms and took away several students that they suspected of spearheading the botched strike." A source within Nkrumah Hall at Makerere told Campus Bee.
Among the arrested are Derrick Ojhambo of CIT and Benjamin Ahikiriza, a fourth year Law Student. The latter, our source says, was found in his room watching a movie and forcefully arrested. Their whereabouts are still unknown.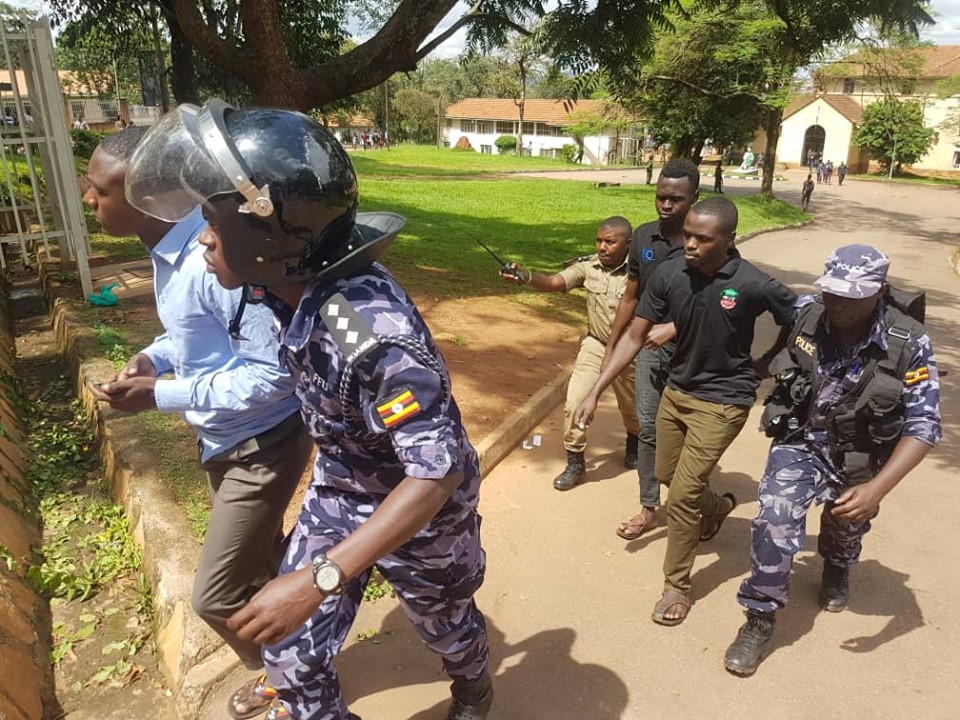 The other halls where students were arrested include Nsibirwa, Lumumba, Mitchell and University Hall.