Makerere University students' Guild, through the President Maseruka Robert, has commissioned a philanthropic move to support fellow learners.
The campaign is aimed at raising funds to complement students with tuition related challenges, dubbed; "Save a Makererean Campaign"
This was during a press conference held at the Ivory Tower on Tuesday 10th October, 2023.
"We as Makerere University Guild Leadership are out to help students that are not able to raise tuition," Maseruka noted.
The student leaders rallied for support from all well-wishers across the land for the successfulness of the noble cause.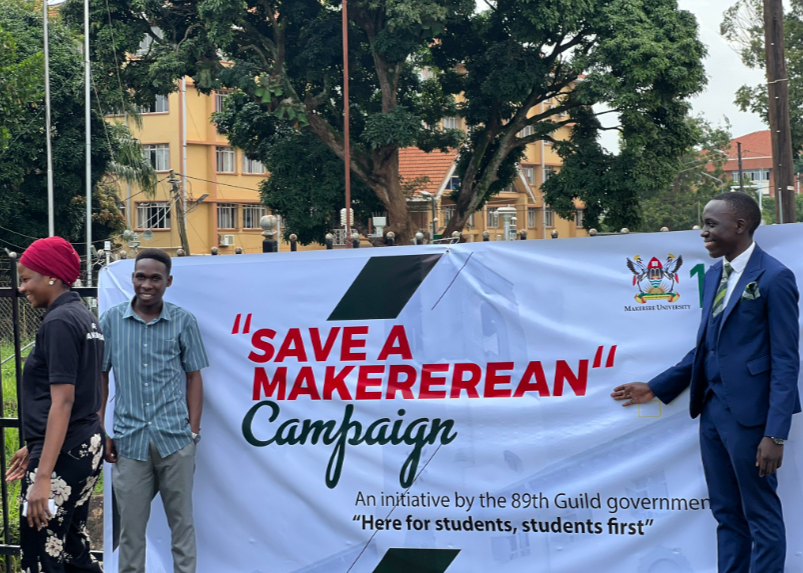 "As we held a press conference today we call upon different companies, members of Parliament, ministers , religious and cultural leaders to come to the rescue of students. We are reaching out to everyone to help students before we lose the present generation," the Guild President pleaded.
According to recent findings, a significant number of students have registered for "dead years" or missed examinations and some dropped out completely due to failure to fully pay their fees dues.
This is owed to the stringent rules that forbid students from sitting for exams whilst they have a pending payment.
The Guild's appeal aims at reaching out to quite a number of struggling fellows whose dream to attain a degree from Makerere University could be in jeopardy.
More details here; https://x.com/MaserukaRobert/status/1711709707511927092?s=20
Comments