A pair of Makerere University students from the College of Health Sciences (CHS); Mpaju David and Byamugisha Joseph, both Medical students, have developed a Web based activity risk assessment tool for COVID-19 called COVIDCanIDoIt?
The tool enables one to do everyday activities while on alert. It also uses Google Maps to tell one which areas are crowded or busy.
The students have been working with colleagues from Columbia University, New York and the tool has been made available for public usage.
How it works:
An individual starts by filling in their profile which is basically answering a few questions for example age, location, etc without disclosing your identity.
After filling in the profile, you go ahead to search for an activity of interest from a list of the usual daily activities such as jogging or even going to the Supermarket.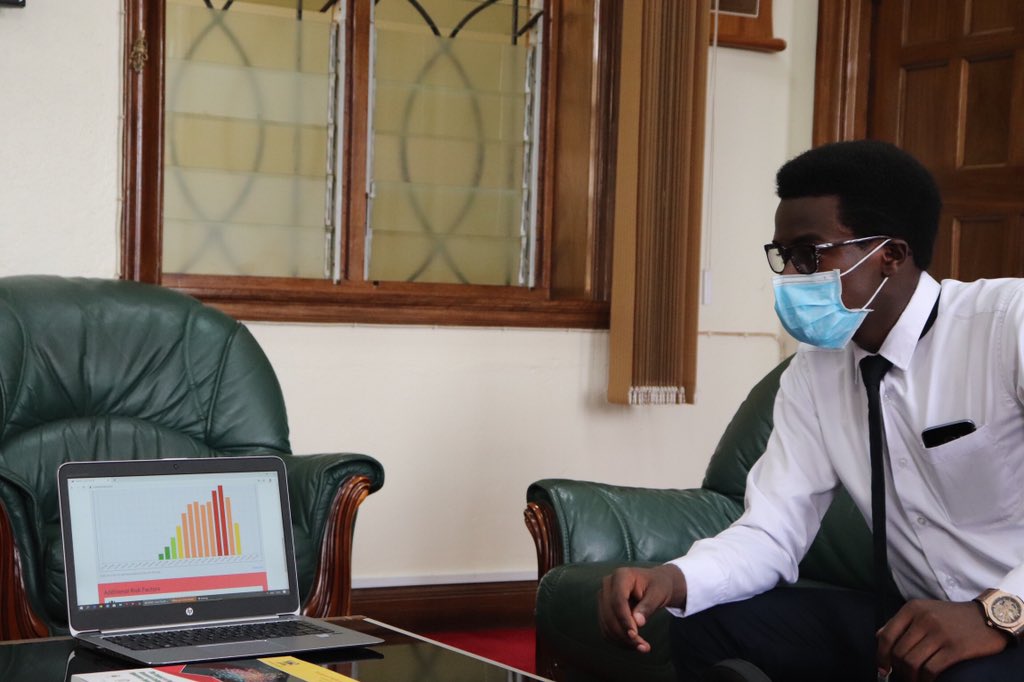 The tool then gives a personalised response basing on the information that was filled in the profile as well as the activity and the location of the activity.
However, the designers of the Web tool have clarified that while the tool is good for risk assessment, it cannot entirely replace the doctor and that if one needs medical attention they should definitely seek it.
Attached is the user guide manual.