During last Sunday's face of MUK cancer awareness run, a number of Makerere students participated in this noble cause as they let their sweat out by running around Makerere University. The marathon's starting destination was freedom square which also happens to be the University's ceremonial grounds.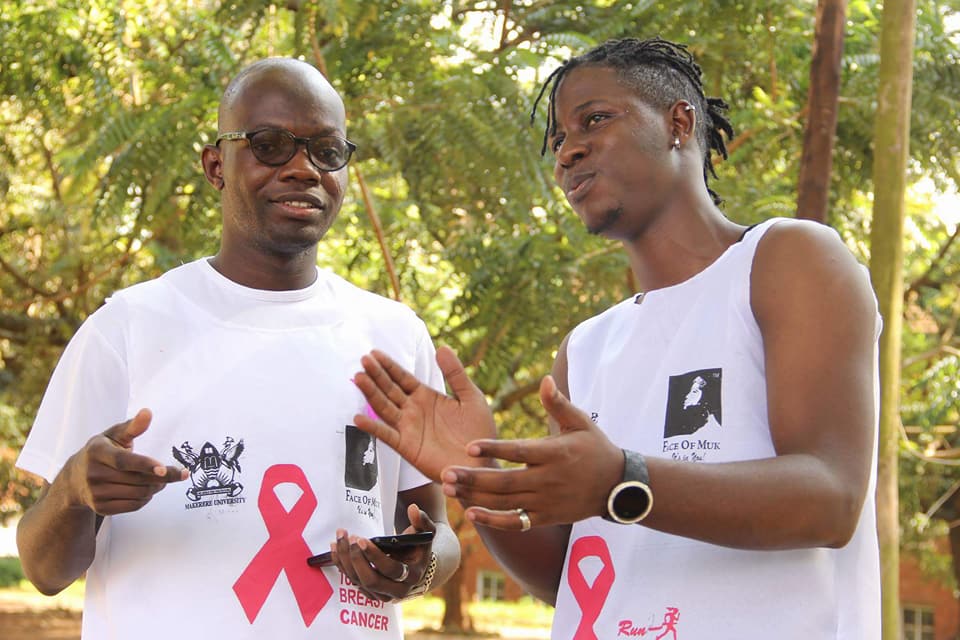 Among the runners included dancehall singer Ceaserous who gladly honoured the University's request of sweating besides campusers. Since Sunday, a number of Makerere students have been posting selfies and portraits of themselves posing with the 'Kilila' hitmaker and they seem to continue posting through this whole week.
Rocking white marathon outfits, Ceaserous seemed to enjoy his stay at Makerere as he was spotted having soft chats with the Ivory Tower dudes. This happens to be his second presence at Makerere University in a period of less than one month as he also graced the recently concluded Lumbox Carnival 2017.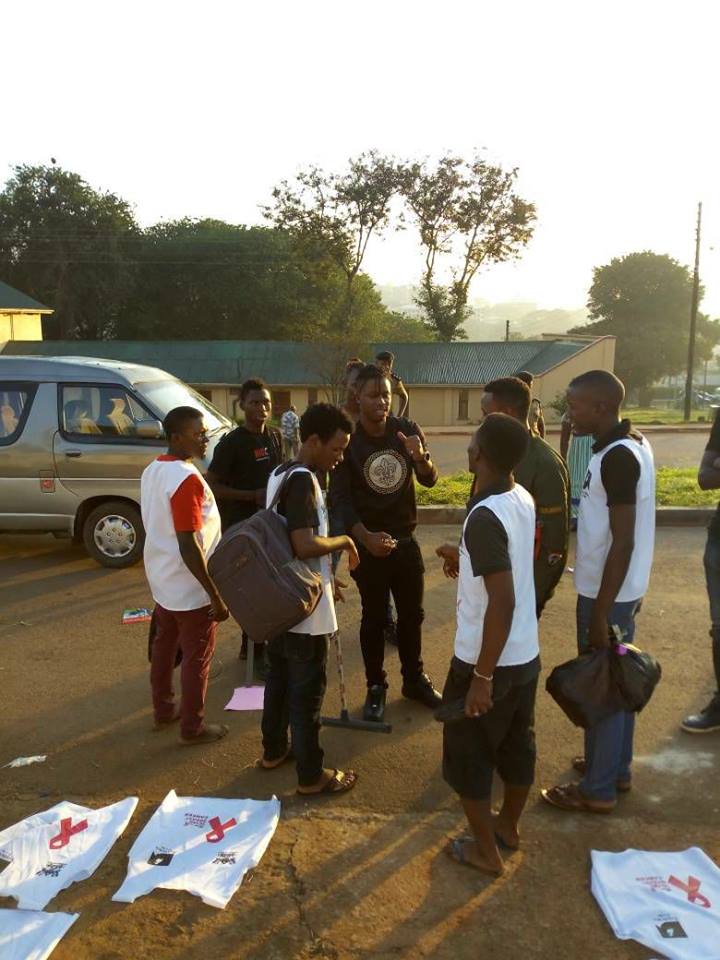 Besides Ceaserous, other singers like Fille Mutoni and Cindy have also for the past months proved how much they love Makerere following various events they have attended at Uganda's biggest University.