In addition to their research that is aimed at finding a cure for Coronavirus conducted by the Makerere University Infectious Disease Institute (IDI) and innovations to produce coronavirus test kits, the Makerere University community has contributed 85 million to the fight against COVID-19.
In the recent national lockdown, there are individuals that are not able to afford food and other basic needs and this has encouraged different organizations to contribute to the cause.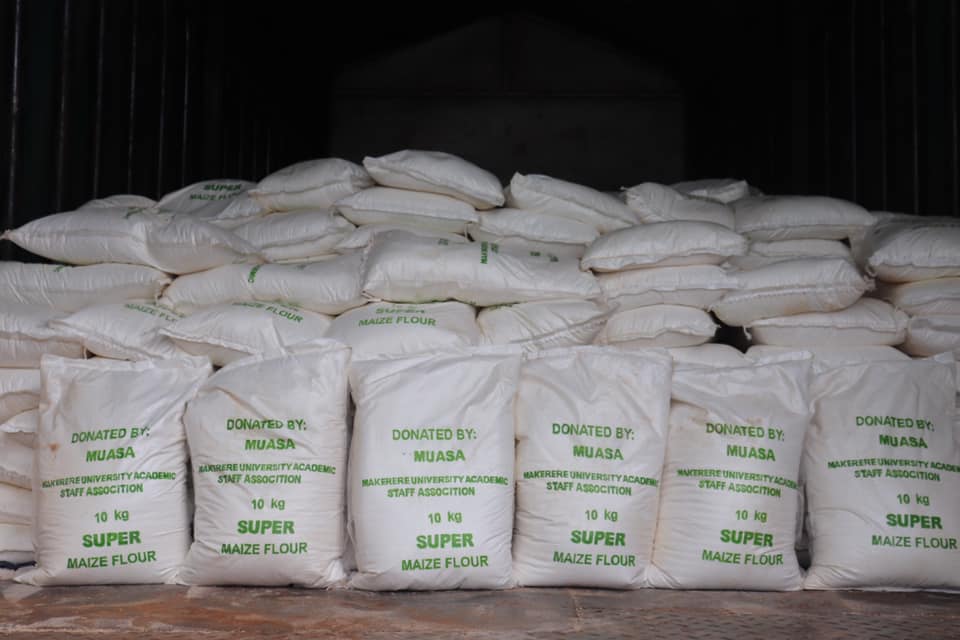 There has also been a shortage in the supply of hand sanitizers and that led to increased prices which made it hard for a usual Ugandan to afford this.
The Makerere community came together to join in the cause through the vice chancellor, Prof.Barnabas Nawangwe who mobilized the staff.
The staff members made a general contribution of 70 million Uganda shillings that was used to purchase sanitizers in order to make it accessible to the public.
Makerere University Academic Staff Association (MUASA) contributed 10 tones of flour worth 15 million Uganda shillings.
The handover of the items happenedyesterday evening, 16th April with MUASA staff and the Makerere staff represented by Deputy Vice Chancellor Prof. William Bazeyo and the Vice Chancellor Prof. Barnabas Nawangwe.
They were handed over to the Prime Minister of Uganda, Hon.Ruhakana Rugunda to be distributed to the general public.
Comments