The Academic Registrar, Makerere University, informs all Direct Entry applicants for Private Sponsorship who wish to apply for Undergraduate programmes for the 2022/2023 Academic year of an important adjustment.
The deadline for the above named applications has been extended to 5th August, 2022.
The University as well announced that Applications for Diploma/Degree holders (government and private) ended on 29th July, 2022.
Direct Entrants for government sponsorship can also access online applications on theInstitution's URL http://Pujab.mak.ac.ug and the deadline will be Friday 5th August, 2022.
More details attached below;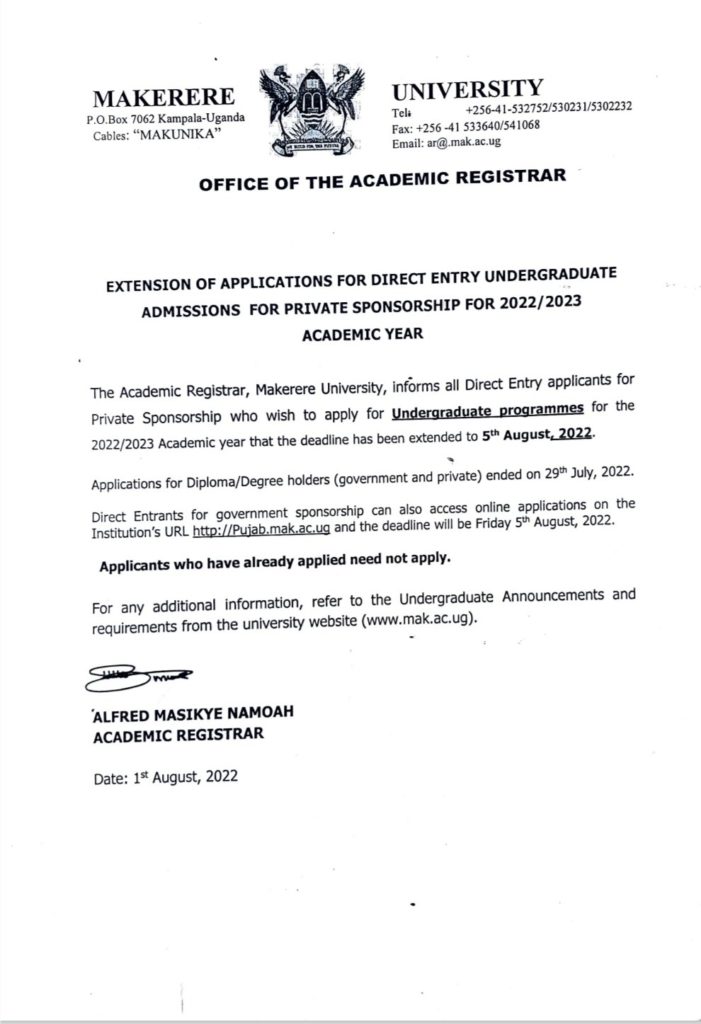 Comments