Earlier this month, November 8, Makerere University launched a public fair on academic transcripts and certificates for the alumni.
The move undertook to address the challenge of delayed issuance of academic documents to former students.
Initially, the public fair was poised to last a fortnight but has been ongoing to-date with another extension till Friday November 25.

"All alumni of @Makerere are duly informed that the #MakerereAt100 Transcripts & Certificates Fair has been extended to Friday 25th November, 2022. Kindly share with a friend who has never picked his/her transcript or certificate," the university publicized.
The extension is no surprise given the immense payoff the fair has witnessed. Hundreds of thousands have queued in the Freedom Square on a daily to access the services offered.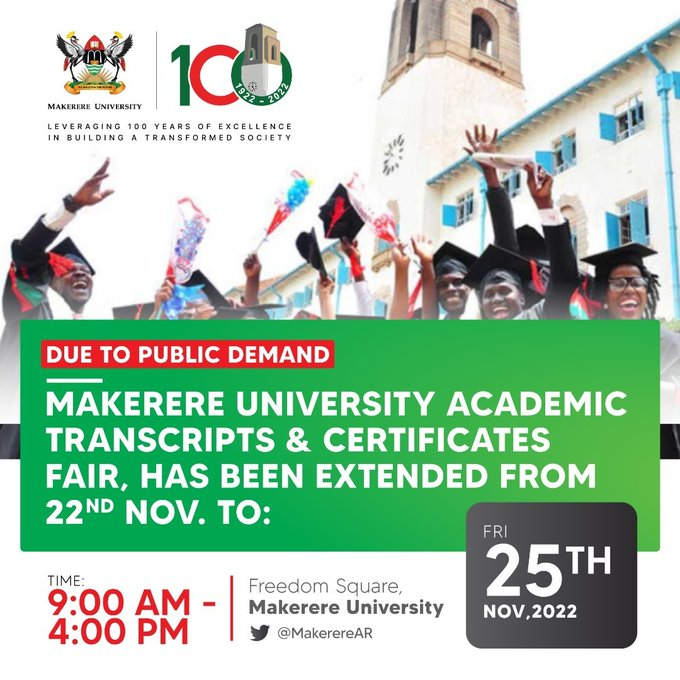 Besides purveying the documents, Makerere University is at the same time aiding the former graduates who lost their transcripts and certificates to replace them.
Comments