Makerere University third year student from the College of Business and Management Science (CoBAMS) identified as Naluwayiro Andrew Kevin doing a Bachelor of Science in Actuarial Science (BSAS) is reported to have been out of the public eye since Monday, August 29, 2022.
According to a poster circulating, he was last seen at Livingstone hall on Monday morning and since then, Naluwayiro has gone awol.
"He was last seen at Livingstone hall and never returned in the evening, his phone is off and everyone plus his family is worried about his whereabouts," a concerned student remarked.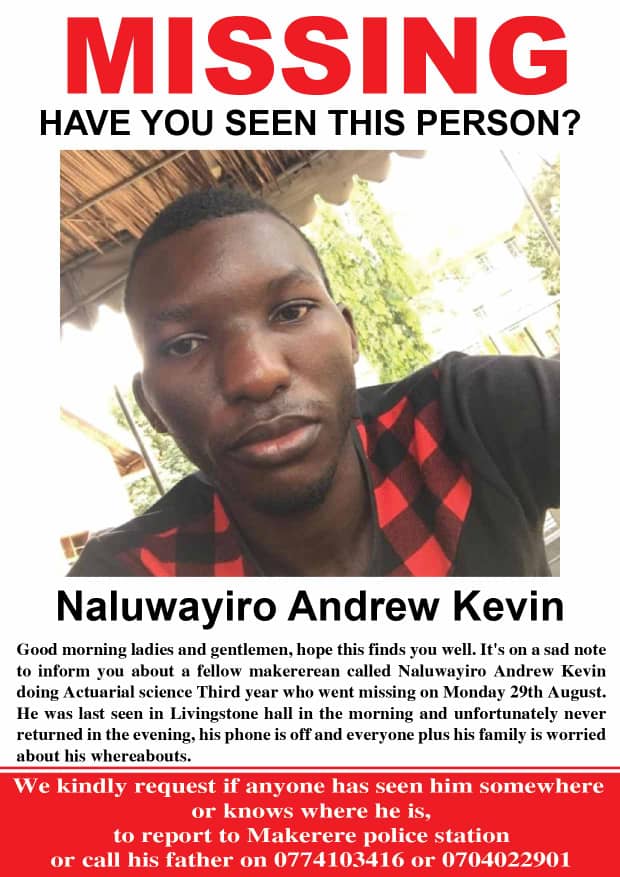 Anyone who has seen him somewhere is asked to report to Makerere police station or call his father on 0774103416 or 0704022901.
Comments