In a letter addressed to the entire Makerere students fraternity, H.E Shamim Nambassa, the guild president, noted that earlier today, the 87th Makerere Students Guild Leadership met with the university Vice Chancellor Prof. Barnabus Nawangwe to discuss some of the pressing students concerns as the Academic Year 2020/2021 comes to a close.
From the meeting, it was resolved firstly that, marks from 2018-2020 will be ready to be viewed by students on ACMIS by the end of the day except for COCIS where there are still some corrections to be made.
Secondly, it was resolved that Prof. Nawangwe would write to the Principals of all colleges to ensure that all results from semester I Academic Year 2020/2021 are pinned on the college notice boards before the start of the next semester.
Thirdly, it was resolved that in preparation for the full reopening of the University, it would be imperative to establish the number of students vaccinated not only from the university hospital but also from other vaccination centers.
It was on that note that the Guild leadership implored all students to take part in the online survey being conducted by the Guild Health Ministry.
Kindly find the full communique below;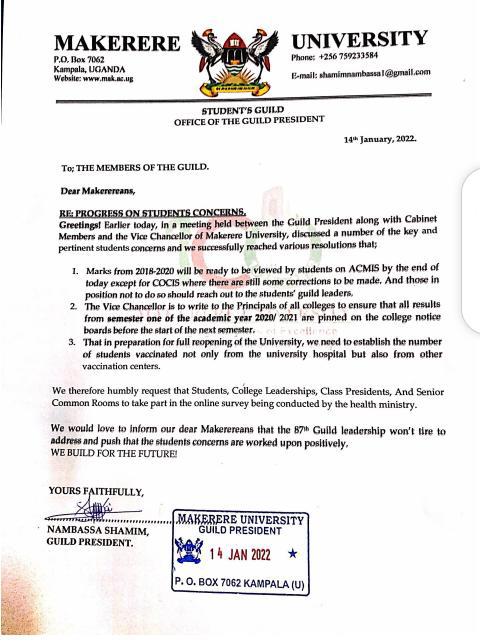 The Vice Chancellor partially re-echoed on the above resolutions with this;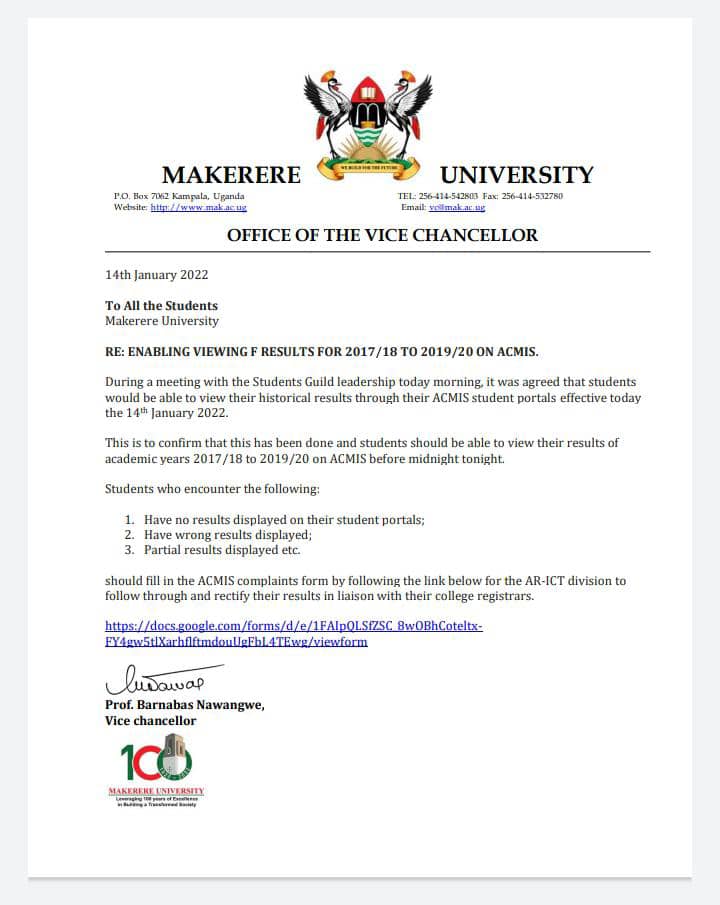 Comments