Makerere University ladies' team lost to Kampala Queens Football Club in the FUFA Women's Elite League at the Teargas Arena of Makerere University on Sunday.
This came in a moment when Makerere had only one win and one loss.
Makerere won their first game but lost in their second game to Olila FC, the team from Soroti. On the side of Kampala Queens, they had two draws in their last two matches where they made a 1-1 draw against both the UCU Cardinals and Olila FC.
The third day of the match, Makerere hosted Kampala Queens. The game ended in a 1- Nil loss of Makerere. In the thirtieth minute, Nanziri Resty, a winger of Kampala Queens scored the only goal of the match. This game was officiated by Referee Nakitto Marex Nkumbi, who was assisted by Kasadha Kennedy and Nassozi Jackline.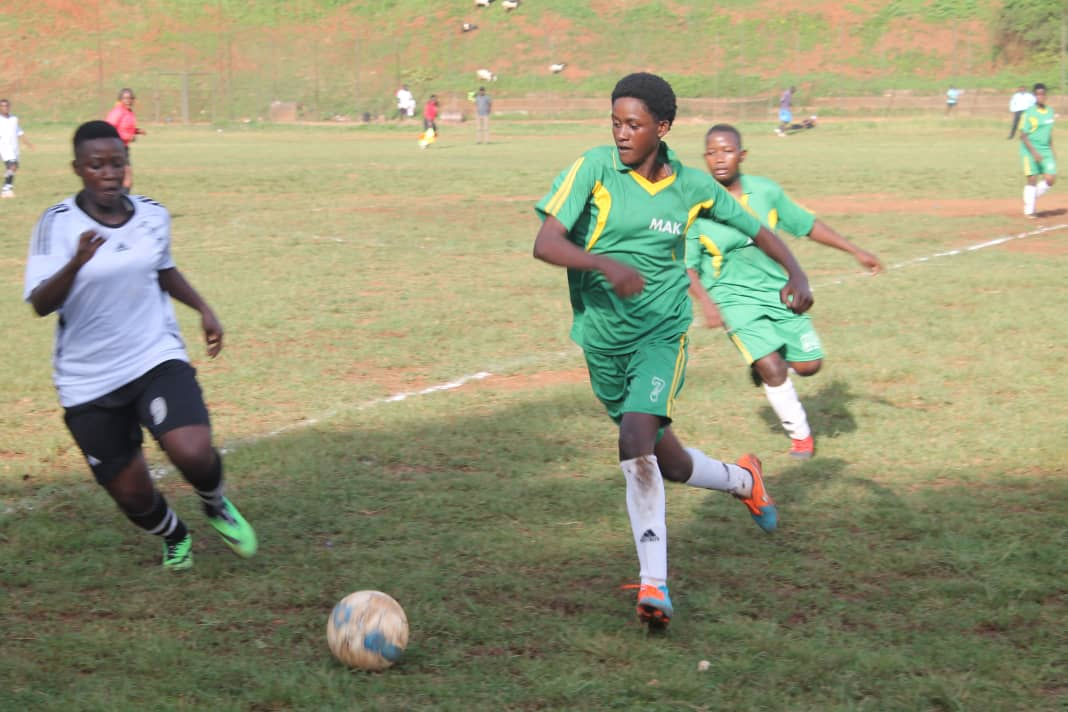 The game was quite interesting as the players exhibited such terrific talent and an even more fascinating feature was made by the presence of the Makerere young star in Jersey number 10 who was playing as a wing girl; she's too good for any club. Kampala Queens also presented their "Viking", Mutuuzo Lillian who was actually the lady of the match. She played with a rather exceptional talent. Captain Aisha, the Kampala Queens captain also had good game.
Speaking to the Makerere team coach, Ndawula Fred, we learnt that the Makerere team is a debutant in the League, they don't expect much this season because they are still new and most of the players are students- they however promise to improve on their performance. On the contrary, the Coach of Kampala Queens, Faridah Bulega is confident and happy because playing against the Makerere team has always been nothing but a success to them.
She asserted that beating Makerere was no surprise.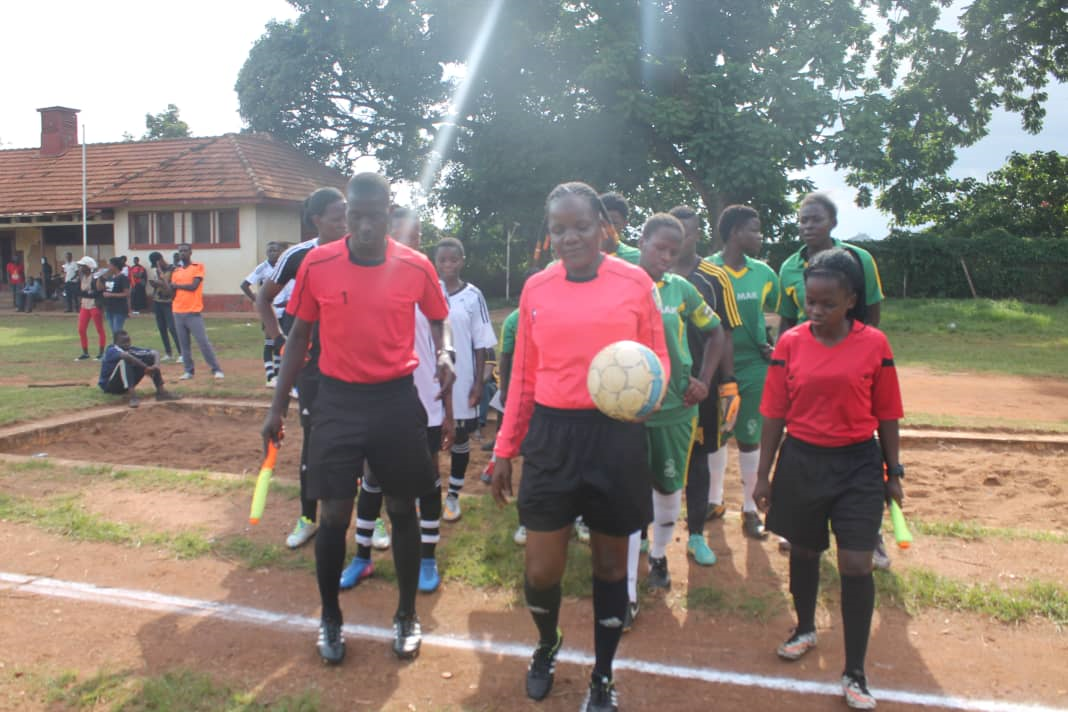 Sadly, this match has left Makerere with only 3 points in the group, Kampala Queens have advanced to a high number of points with 2 draws and 1 win. This indicates that Kampala Queens FC is still unbeaten. Makerere, on the other hand has lost 2 games in 3 matches.