Makerere university National Unity Platform chapter recently released a list of delegates ahead of the party's primaries. The leading opposition party is looking forward to selecting a party flag bearer that will bring it victory in Makerere's forthcoming guild race.
However, quite a number of complaints have been raised after the release of the party's delegates list. Its these delegates that shall vote and decide who will hold the NUP flag in the 87th guild race.
A section of 'concerned' NUP supporters have joined some guild aspirants in refuting the outcomes of the delegates vetting process.
In a letter dated 19th October – yet to be officially received by the NUP president, 'concerned' NUP supporters petitioned the party's ad-hoc committee with copies of the same intended to be served to Robert Kyagulanyi alias Bobi Wine (President NUP), the NUP head of institutions Musiri David and the Makerere NUP chapter President.
The 'concerned' NUP supporters are questioning the manner of formation of the ad-hoc committee, the vetting criteria and why the vetting panel was interested in knowing the guild aspirant that the applicants supported.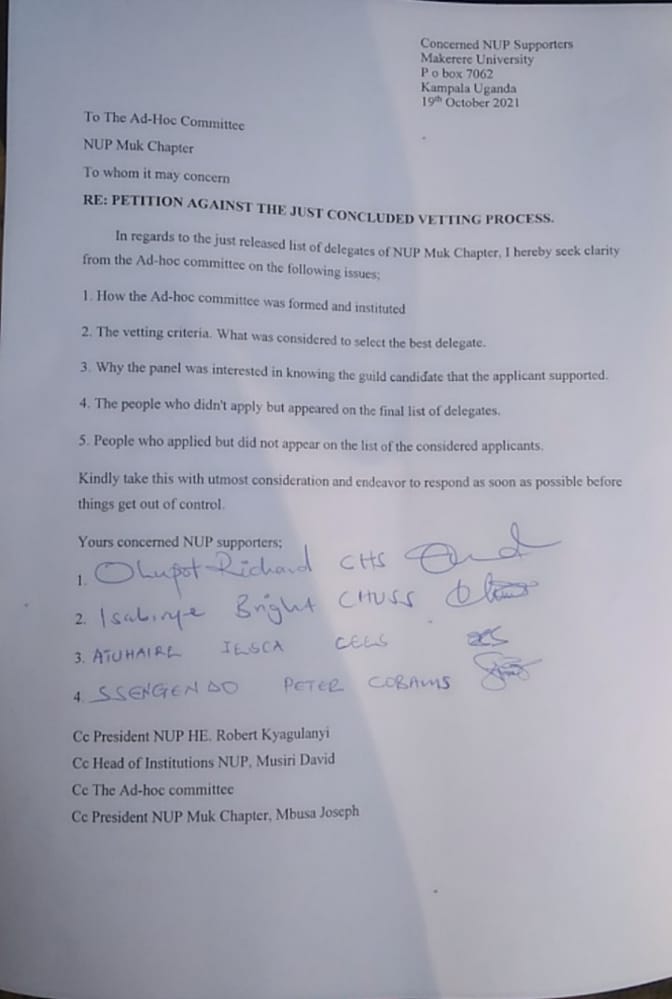 Comments