Makerere University, through the decision by senate, has postponed the dates for the 74th graduation ceremony to 22nd January, 2024 – 26th January 2024.
The long awaited graduation had initially been slated for 8th January, 2024 to 12th January, 2024.
The decision for the postponement was arrived at during a senate meeting last week.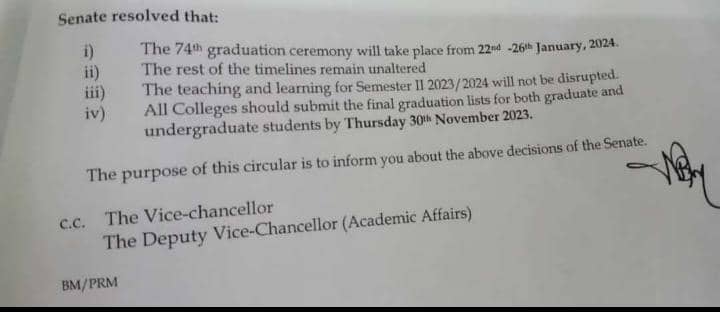 Come 2024, the week-long ceremony will see the institution graduate at least 13,000 students from various programmes.
In the same development, the University administration has directed all colleges to submit the final graduation lists for both graduate and undergraduate students by Thursday 30th November, 2023.
The rest of the academic schedule/calendar for 2023/2024 had not been adjusted and will run as was announced in August this year.
Comments