Makerere University Students on Wednesday, August 3, 2022 demanded for quick restoration of the students guild not later than August 15, at an organized press conference held at Grand Global Hotel in Makerere, Kikoni.
According to Ms. Shamim Nambassa, the 87th guild president, the continued suspension of the guild elections will not be tolerated anymore as it deprives students of their rights.
"What we would like to know as students, for how long did you suspend the guild elections?" she asked.
Ms. Nambassa requested the University council to set dates on when the elections will be conducted such that students leaders are instituted as soon as possible.
"What we are demanding for now is scheduling dates for casting votes and we get new leaders, we don't want rallies but when are we voting for the 88th guild leadership," she demanded.
In the same vein, guild aspirants in the 88th guild race also vowed to step ahead in case the elections are not conducted in the stipulated time.
Hussein Ibra, the National Resistance Movement flag bearer expressed concern over the undefined suspension of guild elections saying, "We urge the University Council to organize elections as early as possible."
Lawrence Alionzi alias Dangote condemned the suspension of Sulaiman Namwoza by the Vice Chancellor Prof. Barnabas Nawangwe on allegations that he had engaged in issues of indiscipline and organized a zoom meeting with student leaders last week knowing such activities were banned .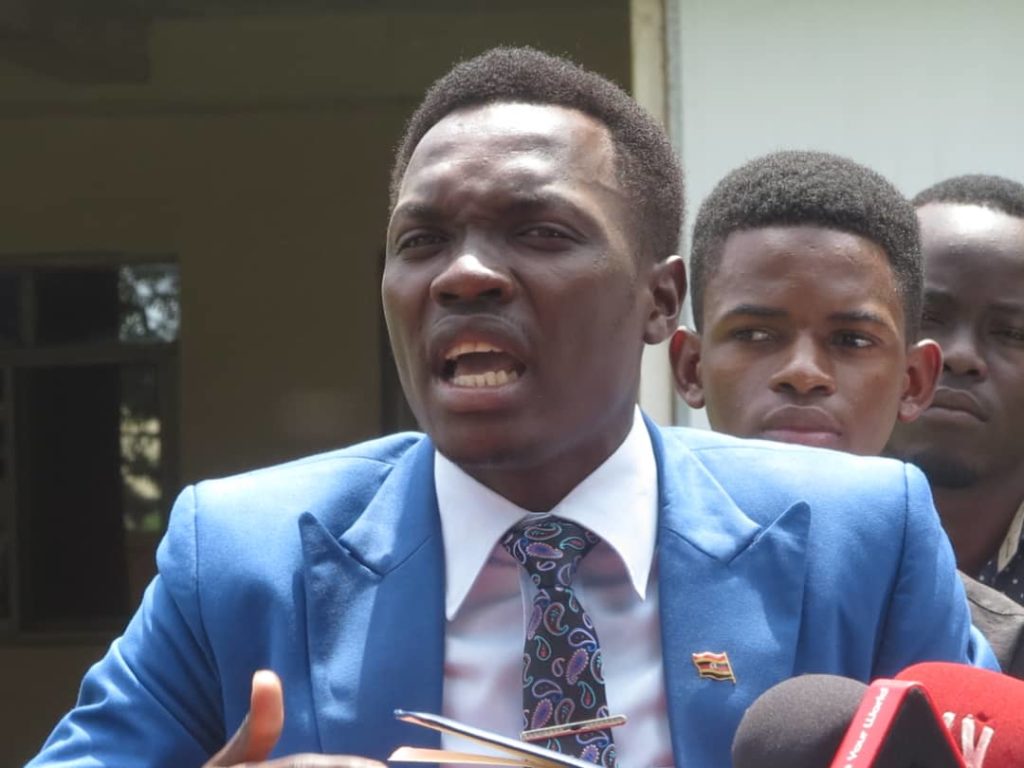 The allegations are being investigated and when proved true, he will be charged according to the university laws.
On the same matter, the Vice Chancellor said if a student is alleged of engaging in any manner of indiscipline, he suspends the student as the investigations keep ongoing.
"The law says, if the VC has any reason to think that you are going to cause any problem, you are first suspended them we investigate."
Meanwhile, Prof. Nawangwe's term of office as the Makerere University Vice Chancellor is elapsing by the end of this month. And students think that he wants to utilize his remaining period to 'oppress' them.
"If someone makes 65 years, they are not allowed to stand in as Vice Chancellor, but we are surprised the VC wants another term. What he wants now is to suspend those bold students who challenge him," Ms. Nambassa told the media yesterday.
Ms. Lorna Magara, the Chairperson of the University Council suspended the guild elections and the entire students leadership following chaos that was portrayed on the eve of the election day on Thursday, July 14, 2022, claiming life of a Uganda Christian University student Betungura Bewatti who had come to Makerere to support his high school friend Justus Tukamushaba, an FDC flag bearer in the 88th guild race.
Comments