Makerere University is set to Conduct a two-week student bio-data cleanup in preparation for electronic elections.
This move was decided during a stakeholder consultative meeting held on Tuesday, October 18, 2022.
From the proceedings of the meeting, it was resolved that all colleges will have 14 days of intensive student bio-data cleanup exercise effective from October 24, to November 7, 2022.

During the same period, all college and school registrars will address all presented issues regarding bio-data check-up.
In this exercise, College ICT personnel will assist students to update their contact bio-data like email address and mobile phone contact.
According to Mr. Samuel Mugabi, the Director of Directorate for Information and Communication Technology (DICTS), those are the requirements for an eligible voter.
"For an eligible voter to cast an electronic vote, their ACMIS student bio-data must have, the correct student number, the correct Makerere University student email address and an uptodate mobile phone contact," he informed students in a letter dated October 19, 2022.
In that line, students are asked to visit their college or school registrar's office or reach out to their respective college ICT personnel.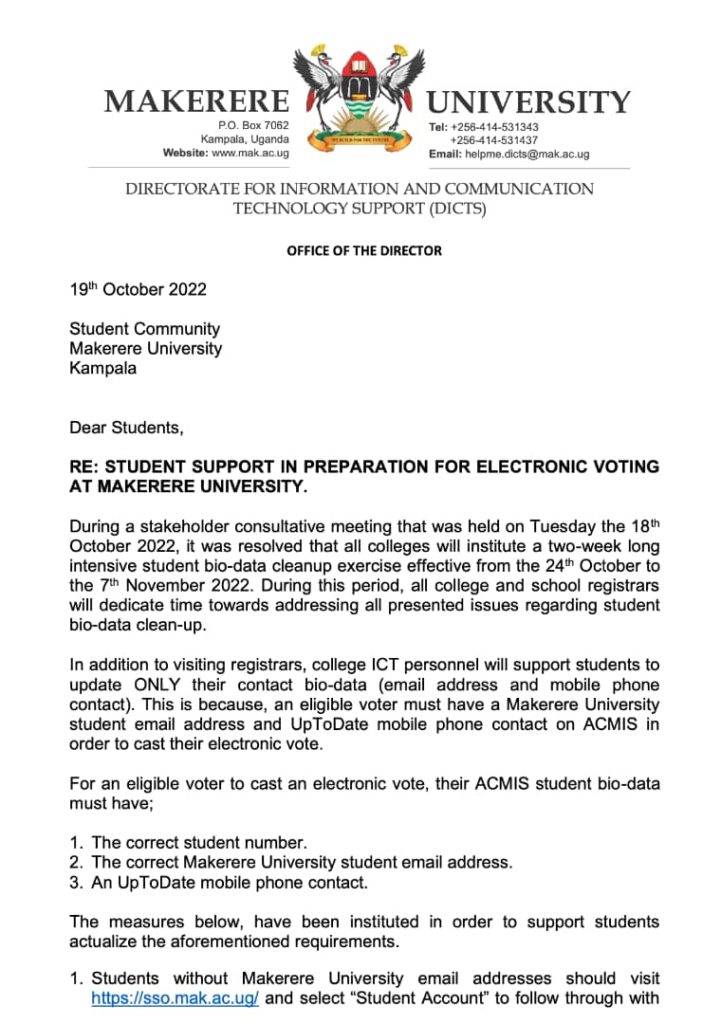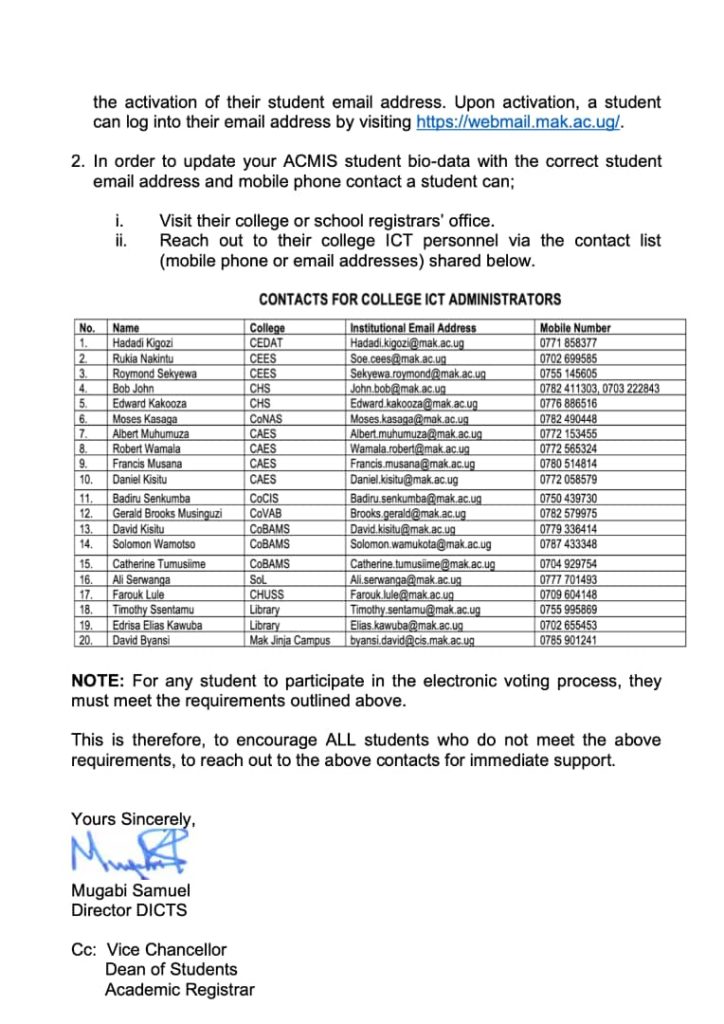 Makerere University is expected to conduct the 88th guild election during this 2022/2023 academic year after this particular election was suspended on July 15, 2022 by Ms. Lorna Magara, the University Council Chairperson, after a student from Uganda Christian University – Kampala campus died during the last guild campaign rally that was held at Rugby grounds following chaos between the National Unity Platform's camp and the Forum for Democratic Change.
Comments