The Kampala Geopolitics Conference is back with its 5th edition slated for November 15th and 16th at Makerere University.
This year's edition will be centred on the theme; "Bringing International Debates on the African continent."
The event is expected to host 14 roundtables on a variety of topics relating to global challenges, security, regional trends, sustainable development, sport, culture and society.

The conference will also include a series of Twitter spaces and an innovative format that fosters local and global engagement with the audience so as to reach to a wider audience with special focus on students, academia, representatives from civil society and media, political decision makers and the diplomatic community.
The conference will also feature cultural activities, including a photo exhibition.
The 5th Kampala Geopolitics Conference is organized by Konrad-Adenauer-Stiftung (KAS), the Embassy of France in Uganda, Makerere University, UN Women, Alliance Française Kampala and the Institut de Relations Internationales et Stratégiques (IRIS).
The Kampala Geopolitics Conference (KGC) is a two-day academic public event discussing current geopolitical questions and trends. It is inspired by the flagship event of the "Geopolitics of Nantes" in France.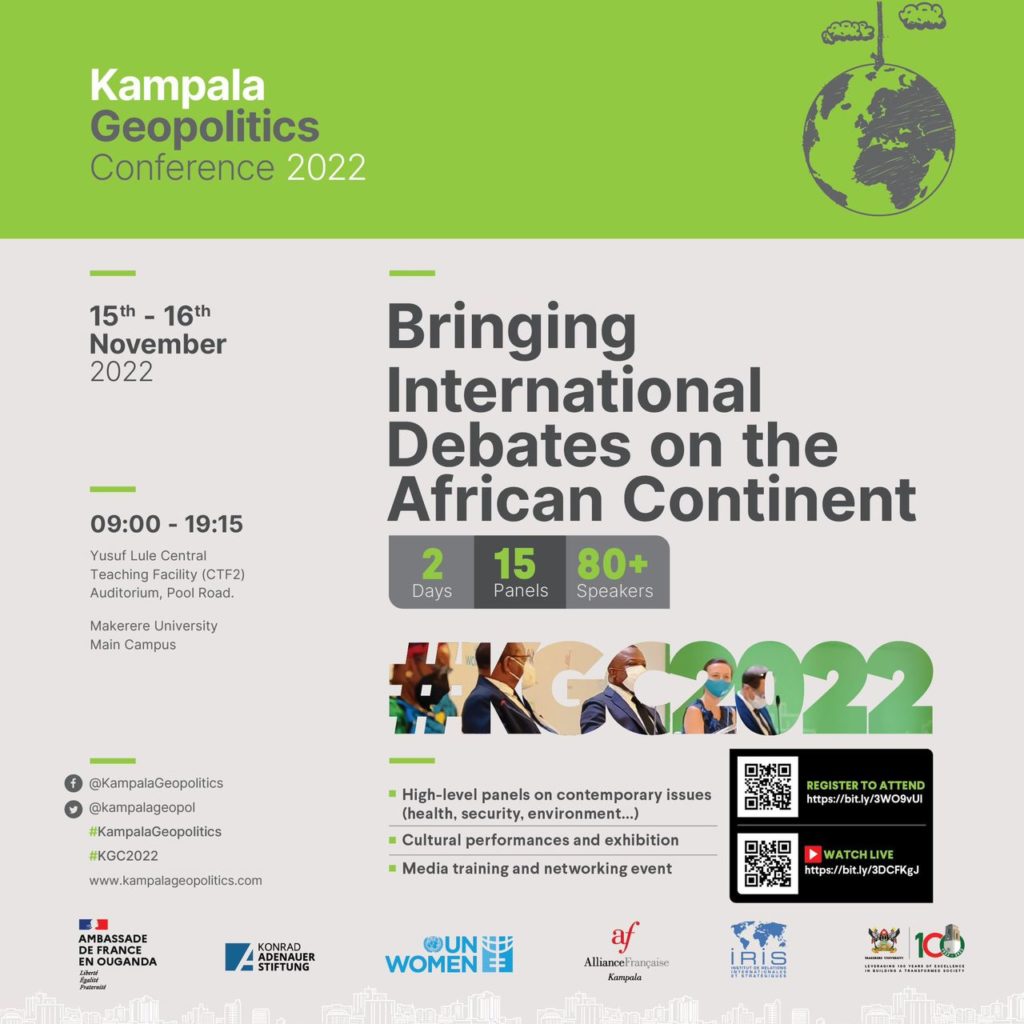 The KGC is a high-level conference offering an interactive platform for dialogue and free exchange on contemporary, regional and international debates to move global debates to an African stage. E
Experts from Uganda and the African continent will be joined by international researchers to engage in participatory and documented debates on global topics. Register here
Comments