Makerere University Business School (MUBS) second and third year students will this week be registered by officials from Makerere University. The Nakawa based campus in a memo circulated last Friday informed its students.
The memo reads;
"This is to inform you that Officials from Makerere University will be coming to Makerere University Business School to register students admitted on bachelors programmes in academic year 2021/2022 and 2020/2021.

The registration exercise will commence on Thursday 03 November, 2022 and end on Wednesday, November 30, 2022 as per attached programme.

You will be required to present the following:
Makerere University registration form (item A).
2)
Your academic documents mentioned in the registration requirements ( item B)

Please note that items above in 2 should be photocopied and attached on to the registration form to be presented to the Makerere University official.

You are therefore requested to turn up for the registration exercise, starting at 9.30 am wach duy at Main library Short tower ground level."
Below is the programme: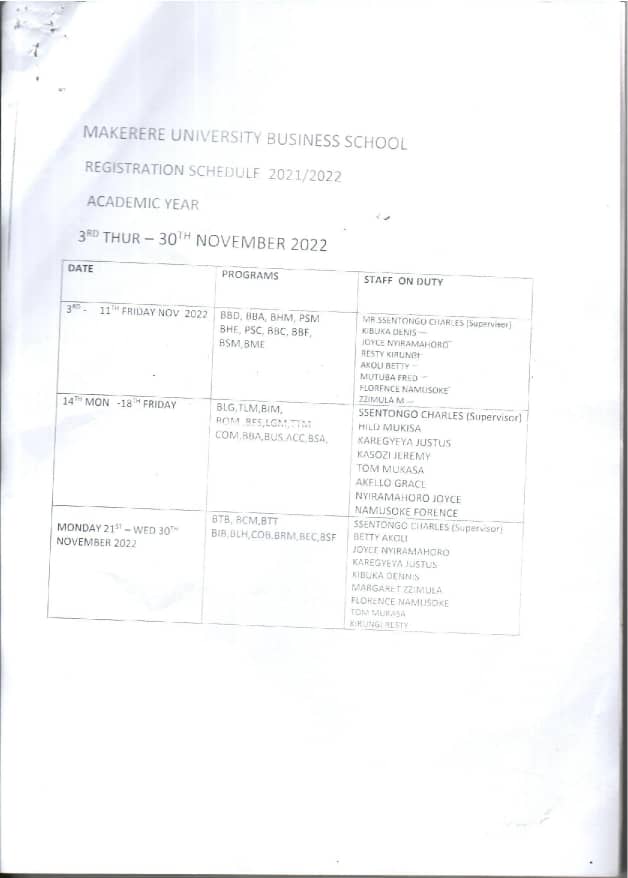 The memo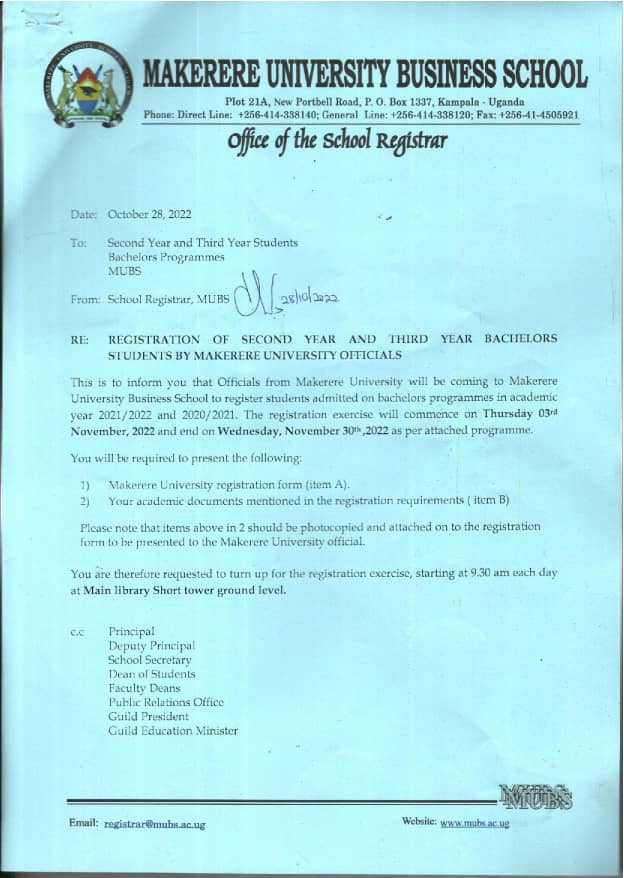 Comments