Makerere University Council has been put in the spotlight over delayed issuance of transcripts to graduates.
William Kananga, a former chairman of the Makerere University Guild Electoral Commission has tasked management to explain the delayed issuance of transcripts.
In a letter shared with this publication, Kananga says they (Makerere graduates) are missing out on job opportunities and scholarships due to lack of transcripts.

"Makerere University graduates keep this unfortunate situation of missing out on job opportunities and scholarships in this harsh environment due to lack of their transcripts," part of the letter reads.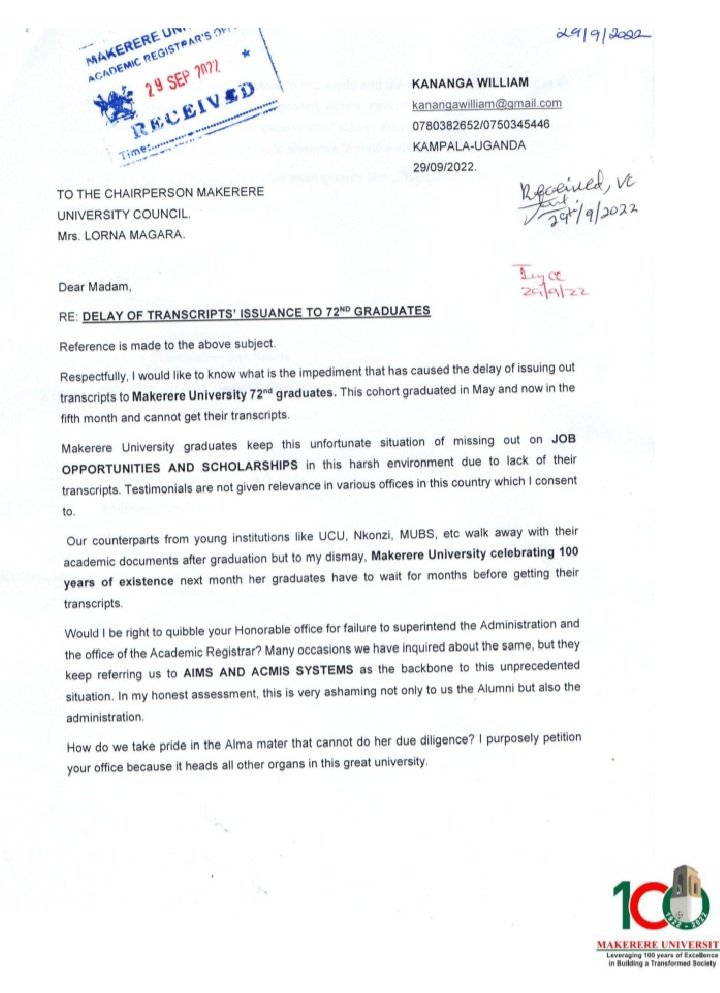 Kananga says testimonials that are issued out to graduates are not given due relevance in most of the offices thus missing out on opportunities.
According to him, management says the delayed issuance of transcripts is due to the AIMS and ACMIS systems that are used by the University.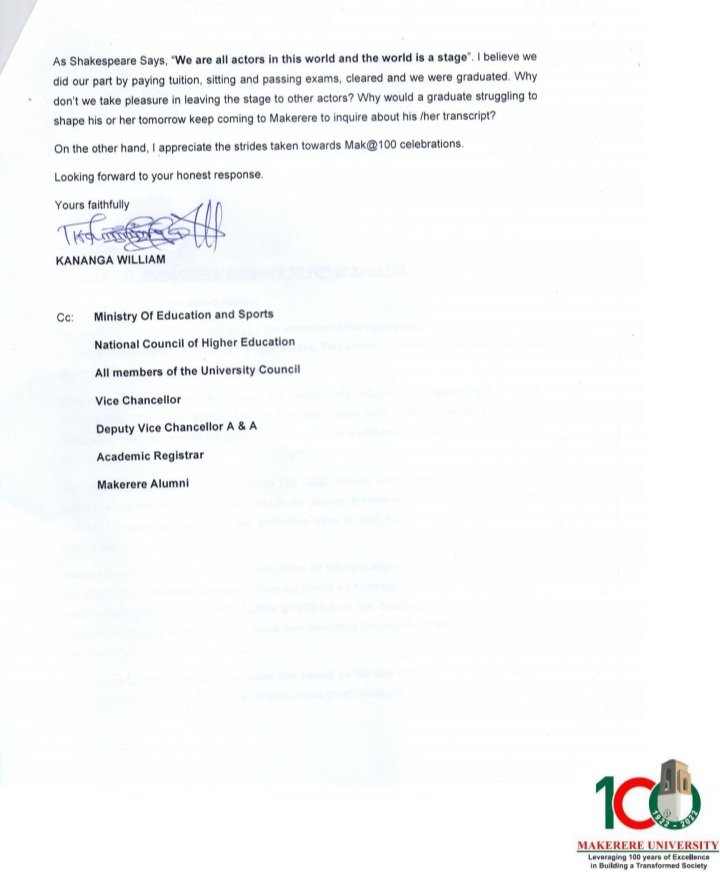 Makerere University held her 72nd graduation in May 2022, and during the ceremony, the Vice Chancellor, Prof. Nawangwe assured graduands that all transcripts would be ready by mid June 2022.
Read: #Mak72ndGrad: Transcripts Ready for Picking, VC Nawangwe Confirms
However, the latest development indicates that VC Nawangwe wasn't true to his assurance to the 72nd graduates.
Comments