The Makerere University student who recorded viral videos reporting the strike at the university has finally landed a great deal after meeting his idol Samson Kasumba of NBS TV.
Alex Mugasha, the male student whose videos went viral on social media as he reported what was happening at Makerere was invited by Next Media Services as a token for the method he choose to tell stories about the strike at Makerere.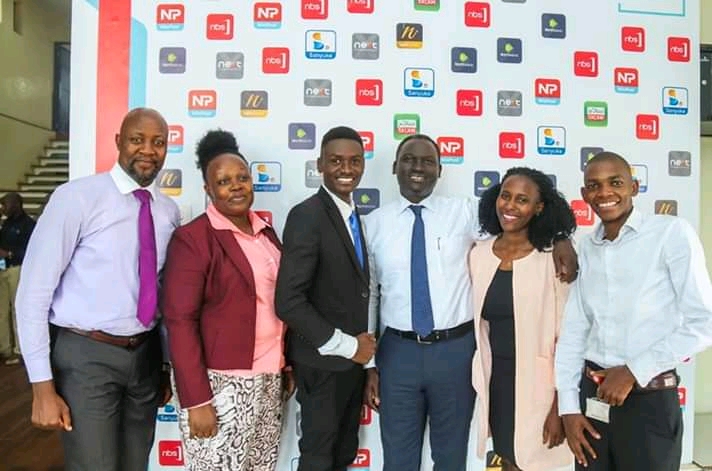 Upon arrival at Next Media, he was welcomed by his idol Sam Kasumba who happens to be a lead news anchor at the station. Mugasha also had the opportunity of meeting the CEO of Next Media Services Kin Karisa who was impressed by the way he reported in his videos and offered him (Mugasha) a training opportunity.
"From a simple viral video about NBS, his station of choice, channeling his inner Samsom Kasumba, Makerere University student Alex Mugasha today got a step closer to his dream of becoming a journalist. Like many we have made, Mugasha joins us as a trainee with a future in his hands," said Desire D Mugumisa, a lead sports personality at the station.
From a tweet by Next Media Services, Mugasha was invited to their premises and offered a training opportunity to help him realize his journalism dream while working with some of his idols.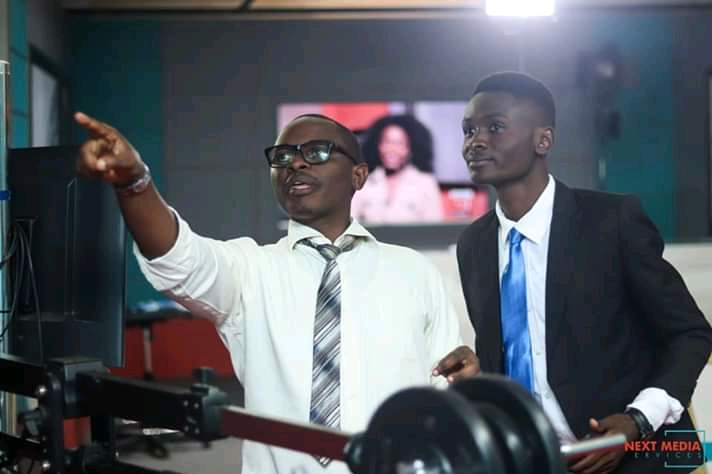 According to Mugasha, this has been a dream come true for him as he becomes one of the few to be trained by the station.
"Very glad in an explainable mode of expression. Looking forward to comfortably making headway with the winning big media house in the land," he tweeted.
From Mugasha's videos, it is evident that he has passion for journalism and we can only wish him the best of luck in achieving his dreams.