Prof Barnabas Nawangwe, the Makerere University Vice-Chancellor has today (Thursday) afternoon met with Ssuubi Henry, a fresher who was spotted making his way to University Hall (UH) carrying a metallic box case and an Ousofia bag.
It turns out that the trending fresher was admitted on government sponsorship, and he is set to pursue a Bachelor of Science with Education (Economics).
Through his official social media platforms, Nawangwe has encouraged Ssuubi to enjoy his stay at Makerere while studying hard to better his future.
"I have had the pleasure to meet MR. SSUUBI HENRY KIYIMBA, the student who was mercilessly attacked on social media as unfit to come to Makerere University. I have encouraged him to enjoy his stay at Makerere and work hard on his future career. Mr. Ssuubi was admitted on Government Sponsorship, Bachelor of Science with Education (Economics)," Nawangwe wrote.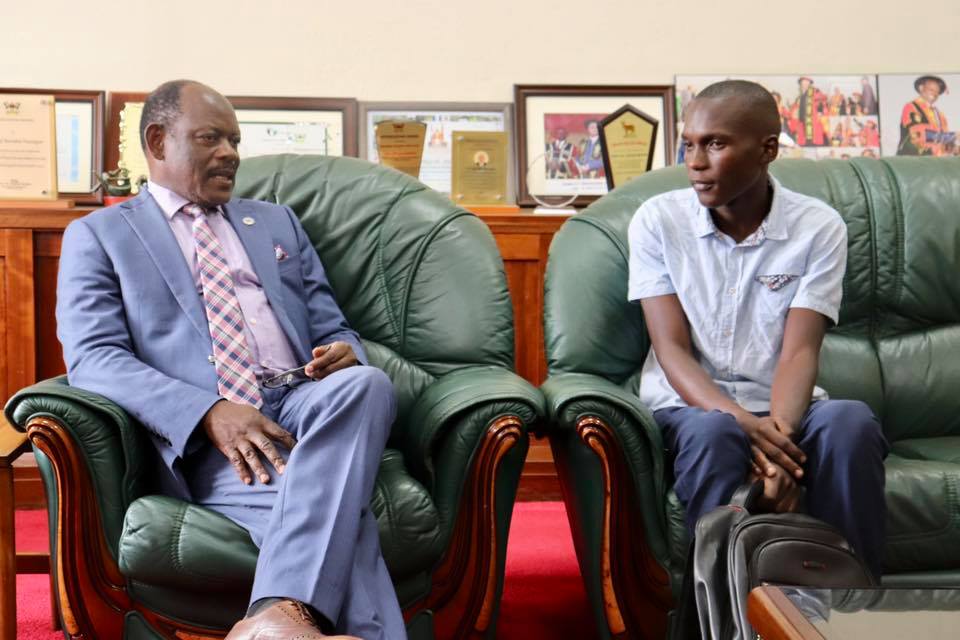 Ssuubi has received a lot of love following his debut appearance on Campus Bee with some activists vowing to support him financially. BBC journalist Allan Kasujja is currently planning something big for Ssuubi and we will update you as soon as this happens.
Campus Bee wishes you (Ssuubi) success in your studies.